Power Consumption and Thermal Performance
The power consumption at the wall was measured with the display being driven through the HDMI port. In the graphs below, we compare the idle and load power of the ECS LIVA with other low power PCs evaluated before. For load power consumption, we ran Furmark 1.12.0 and Prime95 v27.9 together.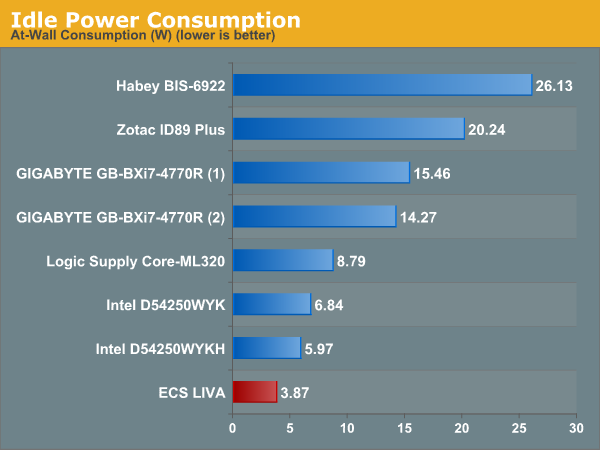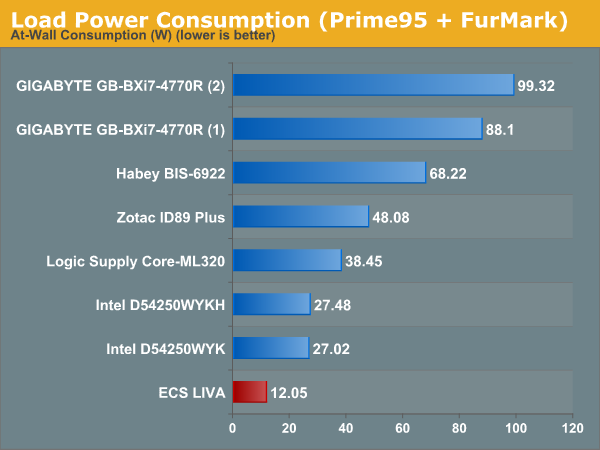 In order to evaluate thermal performance, we first ran our test for load power consumption and made sure that the unit wasn't getting throttled. In order to determine the efficiency of the cooling system, we first loaded up the CPU alone using just Prime 95 for around 30 minutes. This was followed by addition of the GPU load (FurMark) for another 30 minutes, and then removal of the CPU load for 10 minutes. The system was then left idle. The various frequencies and temperatures during this loading process are recorded in the graphs below.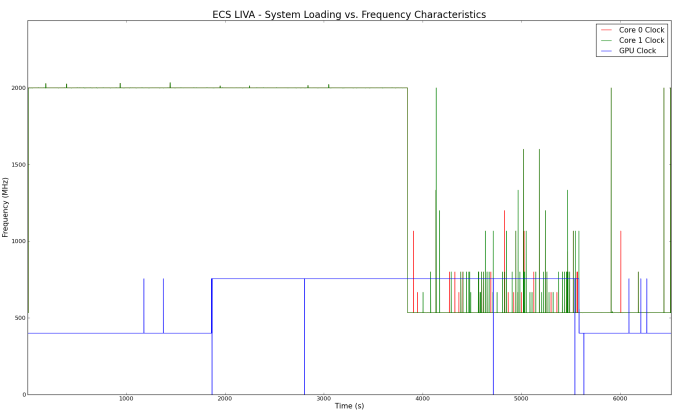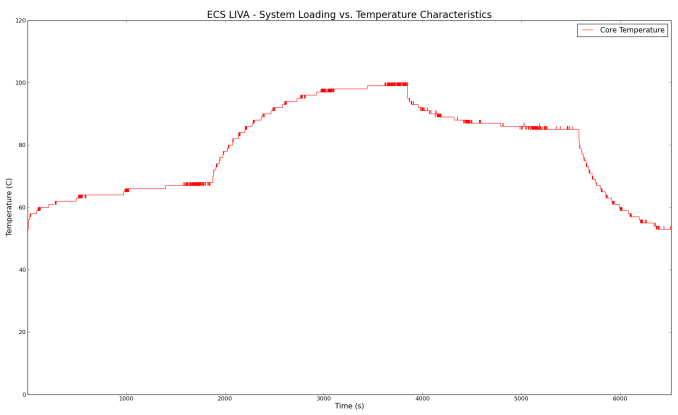 The above graphs show that ECS has designed a 25% overclock into the Celeron N2806, operating it at 2.00 GHz throughout our CPU loading test (with and without the GPU loading). The GPU is also able to sustain the maximum dynamic frequency of 750 MHz+ without thermal issues. At idle, the cores drop down close to 500 MHz and the GPU drops down to around 350 MHz. On the temperature side, we see the temperature stabilizing at slightly less than 100 C. With a junction temperature of 105 C, I believe consumers don't need to worry about thermal throttling at usual room temperatures (~78 F was the ambient when we tested) irrespective of the load on the unit.