Swiftech MCX370
The Swiftech MCX370 is the successor of the MC370. The major difference to the older model are the fins - they now look like screws (although they don't have a real thread):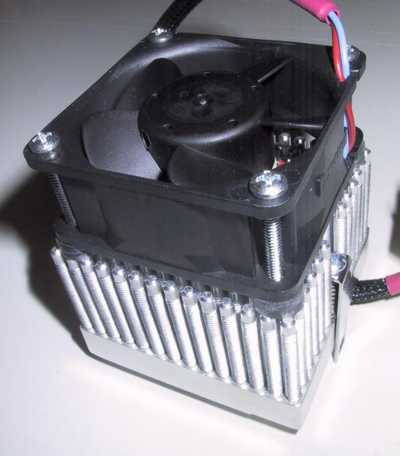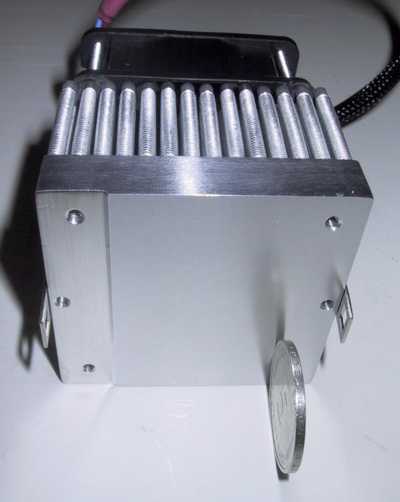 Installation and clip

The MCX370 uses Swiftech's proprietary clip concept; it requires a screwdriver to install it. Installation is easy and well-documented. The clip uses just two of the six cleats on the socket - but since the cooler isn't too heavy, this doesn't cause problems.

Performance and noise, conclusion

The MCX370 uses a high quality Papst fan, which, despite moving a lot of air, isn't excessively loud. That doesn't mean it is quiet, either - but it is a lot more bearable than the Delta 7000rpm fans. Additionally, Swiftech mounts the fan on rubber washers, to prevent vibrations. Performance-wise, the MCX370 is also a bit behind the coolers with 7000rpm fans - not only due to the slower-spinnging fan, but also due to the fact that we're dealing with an all-aluminum design.

Conclusion: A reasonable balance between performance and noise, but at a very high price. We like the fan, but we've seen better heatsinks.

Swiftech MCX370
Fan: Papst 60x25

Price: Around $50
Advantages
Reasonable performance/noise ration
High quality fan

Disadvantages
Expensive
no RPM monitoring
More efficient coolers are available