Performance vs. Transfer Size
ATTO is a useful tool for quickly benchmarking performance across various transfer sizes. You can get the complete data set in Bench. To highlight the performance of each capacity, I decided to divide the ATTO graphs by each capacity, which should also make the graphs a bit more readable.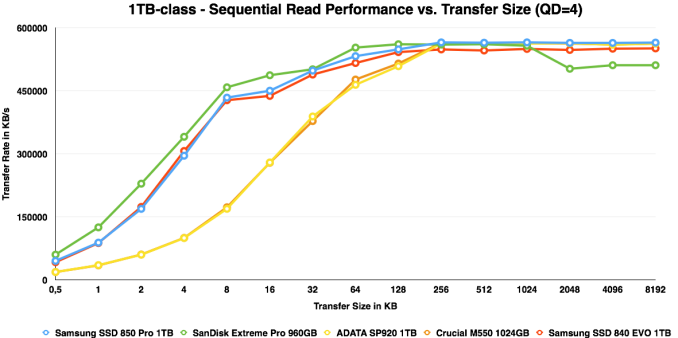 IO size scaling remain very similar to the 840 Pro and EVO. It is only at the 128GB capacity where the V-NAND provides a substantial advantage and the 850 Pro is almost as fast as the 120GB Intel SSD 525, which is a SandForce based drive, so its high performance is explained by ATTO's use of compressible data.