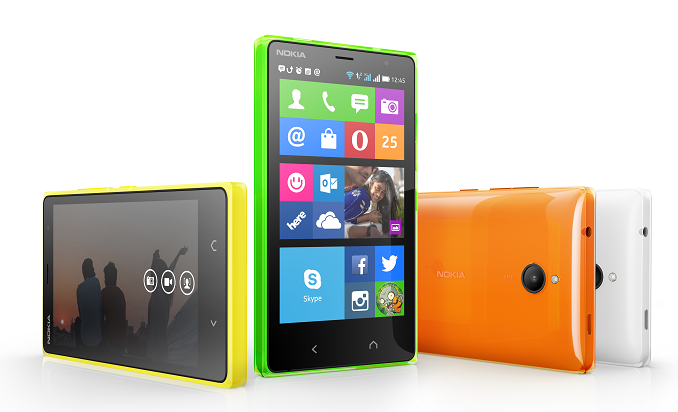 Today Microsoft announced a second iteration of the Nokia X family of low end smartphones they first announced at Mobile World Congress earlier this year. The new device is the Nokia X2 Dual SIM, and is a slightly higher specification device than the original Nokia X device announced in February.
First, the display is slightly improved with the addition of Nokia's ClearBlack polarization technology which Brian Klug covered in his review of the Lumia 900. ClearBlack helps with blacks as well as outdoor viewing by using polarization and several layers to reduce reflections on the display. It can make an mediocre display look OK, and a good display look great, at least in my experience. This ClearBlack technology is outfitted onto the 4.3" 800x480 resolution display of the new X2.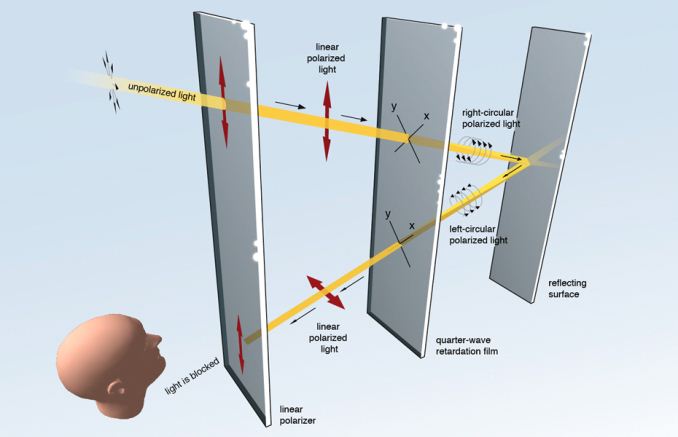 Also improved is the SoC. The original Nokia X was based on a Qualcomm Snapdragon S4, and the new device bumps it up to a current generation dual-core Snapdragon 200. In addition, the X2 trumps both the original X and the larger XL devices with 1 GB of RAM, however it keeps the same amount of storage as the other devices in the line with a small 4 GB but does support expansion with up to 32 GB of microSD.
The camera is also bumped up from the X which had a 3 MP fixed focus camera. The X2 has a 5 MP autofocus model with f/2.7 and a LED flash. Camera size is 1/4 inch so it's unlikely this camera will be very effective in dim scenarios, but with the flash it should at least take some sort of picture. There is also a Front Facing Camera - a bonus over the original X, but it is only VGA resolution.
On the software side, the Nokia platform has been revved to "Nokia X software platform 2.0" with this release which offers enhancements to the user interface such as a Windows Phone-esque alphabetical app list, a new home key, and a pull-down notification screen. While an update is scheduled for existing devices, the software platform 2.0 will not be available on the older X and XL models due to hardware limitations of those devices.
Nokia X Series
Nokia X
Nokia X2
Nokia XL
Display
4" 800x480
4.3" 800x480 with ClearBlack
5" 800x480
SoC
Snapdragon S4 (dual-core 1 GHz)
Snapdragon 200 (dual-core 1.2 GHz)
Snapdragon S4 (dual-core 1 GHz)
Memory
512 MB
1 GB
768 MB
Storage
4 GB
4 GB
4 GB
Camera
3 MP Fixed Focus 1/5 inch
No FFC, No FLash
5 MP Auto Focus 1/4 inch
VGA FFC, LED FLash
5 MP Auto Focus 1/4 inch
UXGA FFC, LED FLash
Weight
129 g
150 g
190 g
Battery
1500 mAh 3.7 V (5.55 Wh)
1800 mAh 3.8 V (6.84 Wh)
2000 mAh 3.7 V (7.4 Wh)
As for the actual device, it's going to be available in Black, White, Yellow, Green, Orange, and Grey with an "Inner Glow" outer clear coat. The device goes on sale in July with an expected MSRP of €99 (around $135 USD).
We weren't really sure what was going to happen to the X Line with the Microsoft acquisition, but at least one more device has now launched so obviously there is some internal support for AOSP with Microsoft services. It's likely this device was already in the pipeline prior to the acquisition, so we'll have to wait and see if any other Android based devices find their way out of Microsoft. It will be interesting to see if we ever get any sales numbers on the X line vs the low end Windows Phone line (Lumia 520, 630, etc) because all of the X line phones have come in at or around the same price as the Lumias. We'll have to wait and see at the next financial call if any of the numbers are broken out, but I wouldn't count on it.
Source: Nokia