AMD
In their usual tradition, AMD was present at IDF but not officially as a part of the conference. I was personally in Austin visiting the good folks at AMD last week meeting about their future microprocessor technologies but at IDF the name of the game was Hyper Transport. AMD is very excited about Hyper Transport and the incredible support that has been thrown behind it from the major players in the industry. This is the first time that we have seen this sort of leadership initiative from AMD and it is quite refreshing to say the least. Now if they would only do the same in the CPU industry they wouldn't have to worry about playing the clock speed game with Intel.

There wasn't much to see outside of a functional demonstration of Hyper Transport. The setup was a dual Alpha 700/4MB server connected via a Hyper Transport link to a set of PCI slots in another case. Files were transferred from drives on both ends of the Hyper Transport chain with a Hyper Transport to PCI bridge at each end. Nothing too impressive but worth mentioning at least.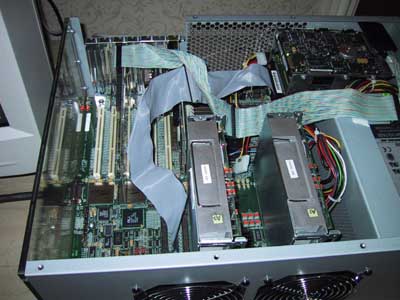 The above machine acted as the server and was running dual Alpha 700MHz CPUs equipped with 4MB cache. A close-up of the processors is pictured below.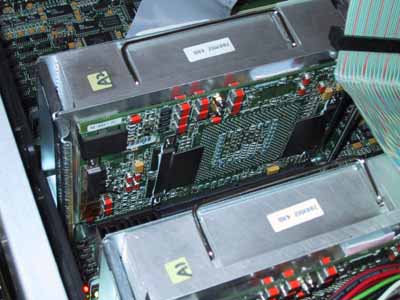 Click to Enlarge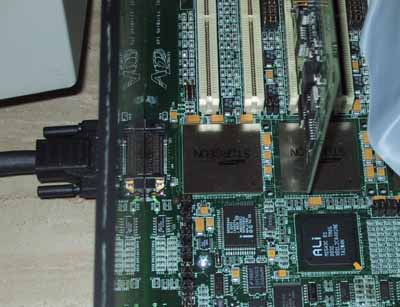 Click to Enlarge
Here you can see the PCI to Hyper Transport bridges. The cable to the left leads to the second machine pictured below.