Final Words
The Galaxy Tab S is easily the most compelling tablet family Samsung has ever released. The devices are incredibly thin, very light and boast displays that can be easily configured to be among the most accurate in the industry. In the Android tablet space it's often a stretch charging $399 or $499, even for a flagship, given how good the Nexus line ends up being. With the Tab S, I think Samsung has something that's worthy of a price premium over the more cost effective Android tablets.
The Galaxy Tab S, regardless of size, is easy to hold and has a screen that's great to look at. These are two of the most important things to get right when building a tablet and the Tab S delivers on both.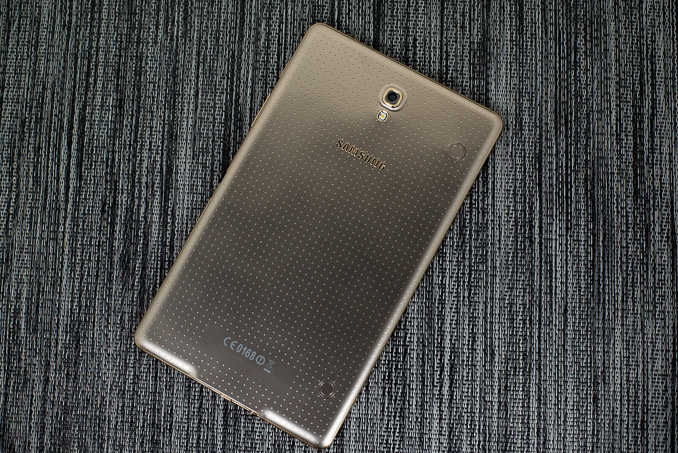 The features around the edges are nice additions. The integrated fingerprint scanner works better on the tablet than it does on the phone, and is a decent time saver if you've got a long passcode. Having 2-stream 802.11ac support is nice as well, although the implementation isn't as good as it is on the Galaxy S5. If you do have a Galaxy S5, having the ability to answer calls directly from your tablet is a neat feature.
The devices aren't perfect however. The Exynos 5420 SoC in both tablets is no longer class leading. CPU performance is reasonable but the GPU does seem to have issues keeping up with the high resolution display. If anything, Qualcomm's Snapdragon 805 would probably have been a better fit for the tablets across the board. I suspect Exynos 5420 won out due to pricing, but as a result we end up with a tablet that has the dimensions and display of a flagship and an SoC that is simply good enough.
Battery life is either going to be amazing or below par depending on your usage model. If you spend a lot of time looking at web pages, you'll find the high resolution AMOLED display to be a power liability. If however you mainly use your tablet to watch TV and movies, there's literally no better option on the market today when it comes to battery life. Even the tiny 8.4-inch Galaxy Tab S managed to best all of the other tablets we've tested in video playback battery life, delivering over 15 hours on a single charge. Start browsing the web however and you're looking at roughly half of that. It's an interesting tradeoff for sure.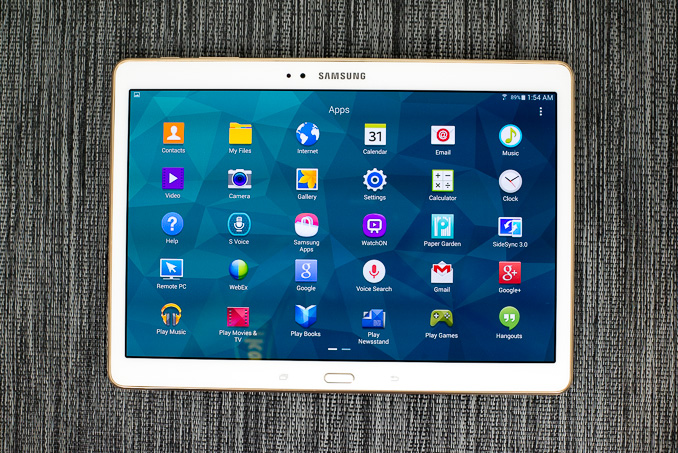 Overall the Galaxy Tab S feels like a solid reboot for Samsung's tablet ambitions. The trick from here on out will be to continue to iterate the design without losing focus. A successor with a better SoC might be a good start. Perhaps Snapdragon 808/810 might be a good option next year, or an 805 based solution by the end of this year depending on how aggressive of a schedule Samsung sticks to for tablet releases going forward.