AOpen DX34 Plus
AOpen DX34 Plus

CPU Interface

Socket-370

Chipset

VIA Apollo Pro133A
VT 694X North Bridge
VT 686A South Bridge

Form Factor

ATX

Bus Speeds

Voltages Supported

Memory Slots

3 168-pin DIMM Slots

Expansion Slots

1 AGP Slot
5 PCI Slots (5 Full Length)
1 AMR Slot

On-board Audio

Analog Device AD1885 AC'97 CODEC

BIOS

AOpen self-design System BIOS v4.0
SM BIOS 2.3
The DX34 Plus we received from AOpen was only an engineering sample, but its performance and stability were quite good already. The stability of the board was up to par with other contenders in this roundup, although we believe that the performance of the board could further be improved.
The board features an AGP Pro slot, so users with professional graphics cards should pay attention to this board. Unfortunately, the DX34Plus only has three DIMM slots, where most other boards with VIA Apollo Pro133A chipset have four, so you lose some flexibility in memory configuration.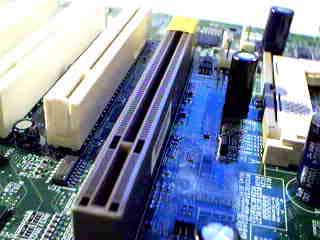 The AGP Pro slot.
The DX34Plus definitely targets the high-end market as evidenced by its integrated SCSI controller. AOpen uses the Adaptec AIC-7899G SCSI controller and provide a total of two 68-pin Ultra 160 SCSI channels. Moreover, the board also has an integrated Intel 82559 Ethernet controller, with the Ethernet port located within the I/O panel.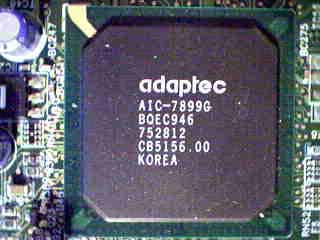 The Adaptec Ultra-160 SCSI controller.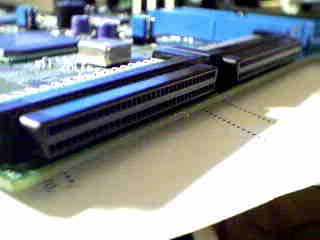 The two 68-pin SCSI connectors.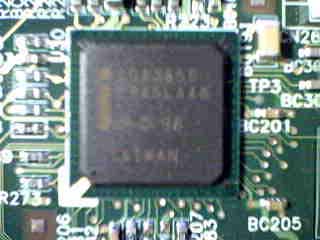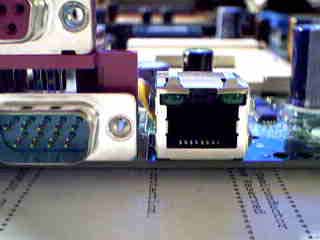 The Intel Ethernet controller and the connector.
Unfortunately, this board offers no overclocking features at all. The BIOS for the board is designed by AOpen, and there are no overclocking options at all for the FSB. There are only a few memory-tweaking options in the BIOS, so you can't really boost any performance in that way either. Ultimately AOpen was trying to make a rock solid board for server applications, and overclocking was definitely not a priority in their mind.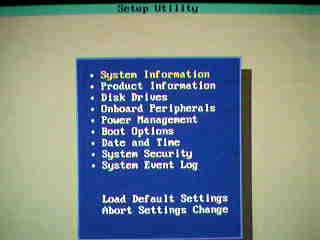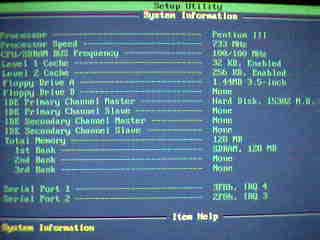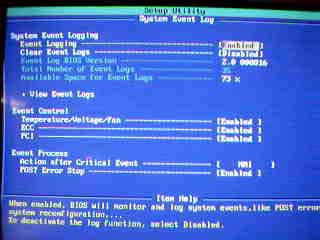 AOpen's self designed BIOS for server boards.
You also have to be careful with larger HSF units since a lot of the capacitors are located very close to the CPU sockets. Even the Taisol HSF units we used during the testing hardly fit on the board.
In short, the DX34 Plus is a rock solid board in terms of stability and comes with onboard SCSI and ethernet, making it perfect for a server environment. On the other hand, without overclocking options, it's hard to recommend the DX34 Plus to the hardware enthusiast.