Monitors
Last year was the advent of some decent 4K UHD panels, especially with a nod towards more affordable models. Fast forward twelve months and 28-inch 3840x2160 monitors are hitting price points south of $1000 and penetrating more of the enthusiast monitor market, as well as the prosumer market. Add in to this the element of frame-rate synchronization technologies and we are in a very different place than we were at Computex 2013. To this end, ASUS had several of their newest monitors on show.
ROG Swift PG278Q
The PG278Q is a 27-inch 2560x1440p gaming monitor with G-Sync installed. The key element here is a narrow bezel as well as a quick-change button to switch between different refresh rates (60/120/144 Hz). The monitor uses DisplayPort, and also can act as a USB 3.0 hub (two downstream, one upstream).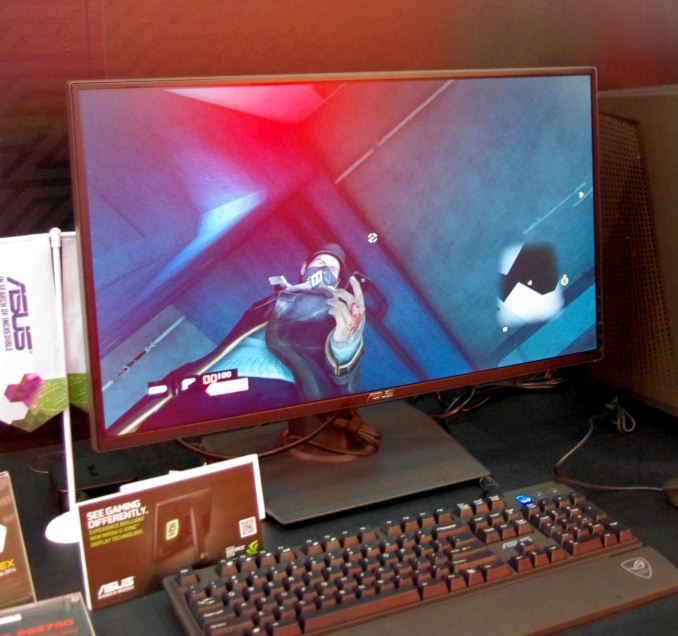 The monitor can also do 3D (limited to 120 Hz), and is VESA wall mount compatible. The OSD is controlled by a small stick on the side of the panel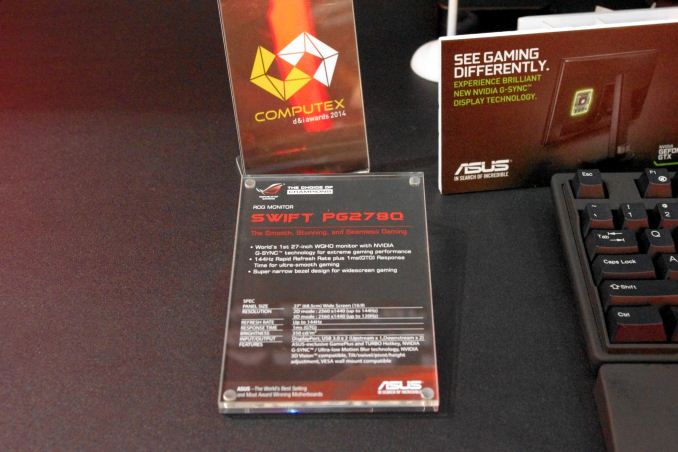 PB279Q
ASUS recently released the PB279Q, the 4K panel to challenge the likes of the Samsung U28D590 and Dell P2815Q but in the 27 inch form factor. The panel supports 3840x2160 at 60 Hz via DisplayPort on a single panel in the OS, meaning that no MST is taking place. The 163 ppi screen is also 100% sRGB and supports picture-in-picture with picture-by-picture up to four screens via the four HDMI/MHL inputs.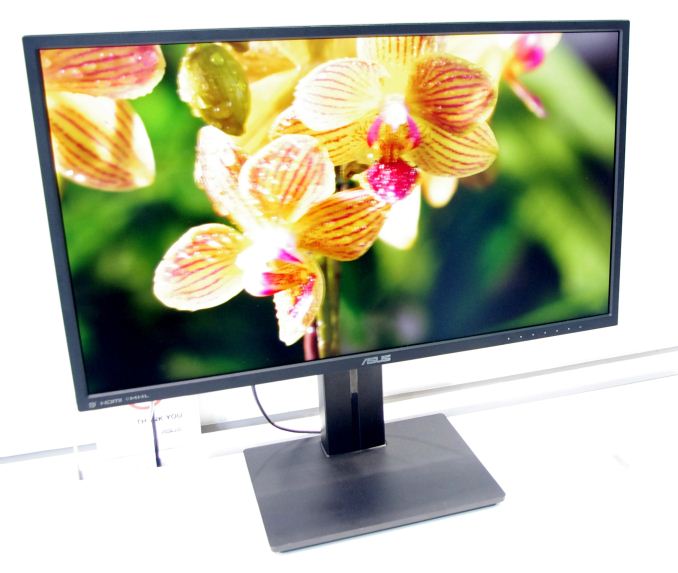 The panel also uses two speakers, with a fully adjustable tilt/swivel and pivot/height stand.
PA328Q
Moving up to the 32-inch segment, the PB328Q was also on display. With a bigger display we expect more functionality, and the USB 3.0 hub was clear to see:
The PA328Q moves down to 138ppi from the 27-inch 4K/UHD model, but still contains four HDMI/MHL inputs, picture-in-picture, picture-by-picture and 10-bit display.
Curved 32-inch Monitor
This product does not have a name yet, but it was quite striking against the other monitors present at the booth. The stand itself looks novel, and at a quick glance the curve was not wholly obvious but it is there: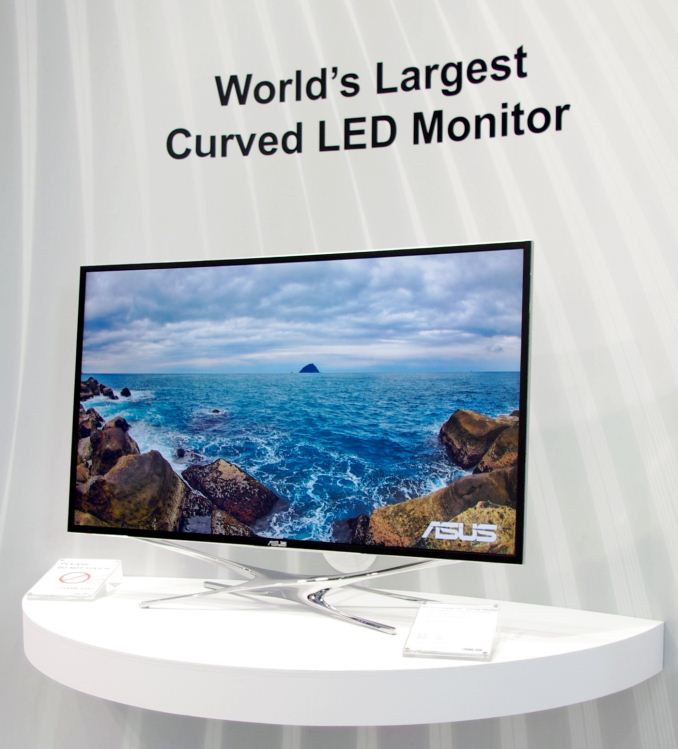 The only feature points we know about it so far is the 2560x1440 resolution, 250 cd/m2 brightness and that it uses DisplayPort.
Designo MX27A
The latest update to the Designo range is this gold thin-bezeled number, using a 27" 2560x1440p panel via HDMI: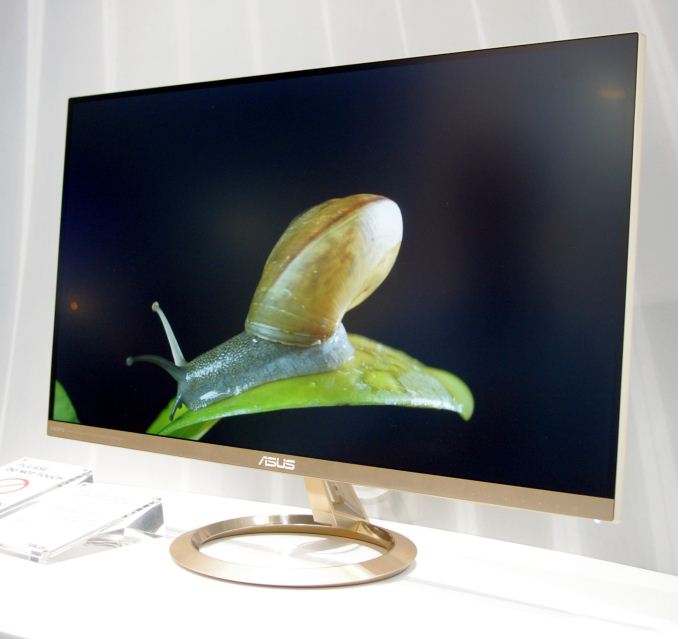 I'll take three.