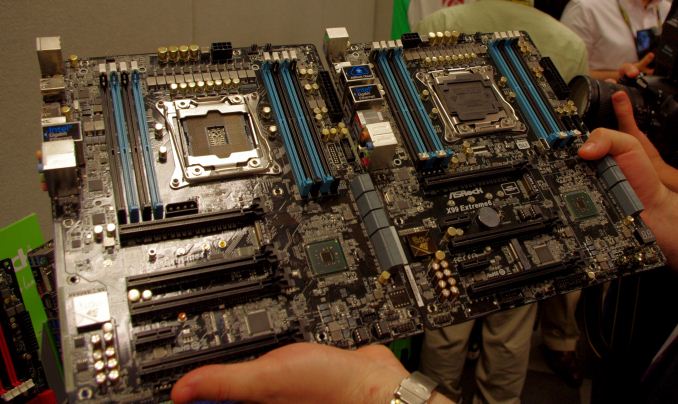 ASRock hosted a VIP media function at Computex yesterday and we were lucky enough to get front row seats. The main talking point of the day was the new 9-series motherboards, including a couple of new models aimed at the cheaper end of the overclocking market due to the release of Intel's Pentium Anniversary Edition (an Intel spokesman at the event called it Pentium-AE, which I guess puts an official easy name into the zeitgeist). The more interesting element of ASRock's display was a pair of X99 motherboards on show, the Extreme4 and Extreme6.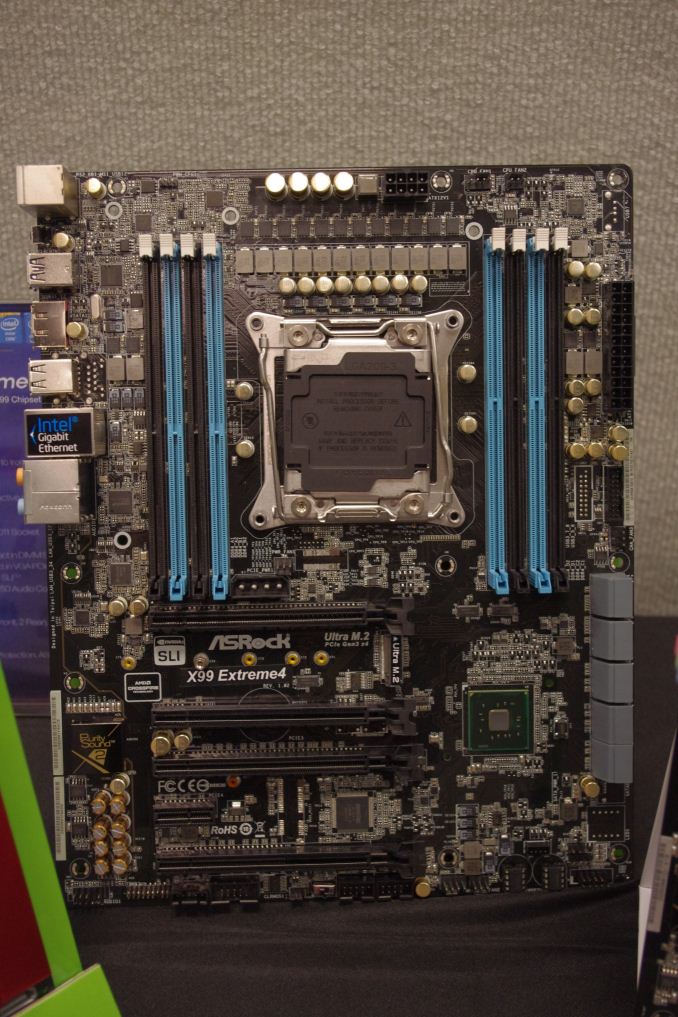 These boards, I was told, are near final production units. In fact they had a PVT model running DDR4 on the show floor, but not at their booth, so we will have to keep an eye out for that. From looking at these motherboards, storage is now fully SATA 6 Gbps, USB 3.0 is now native and we still have 40 lanes of PCIe 3.0.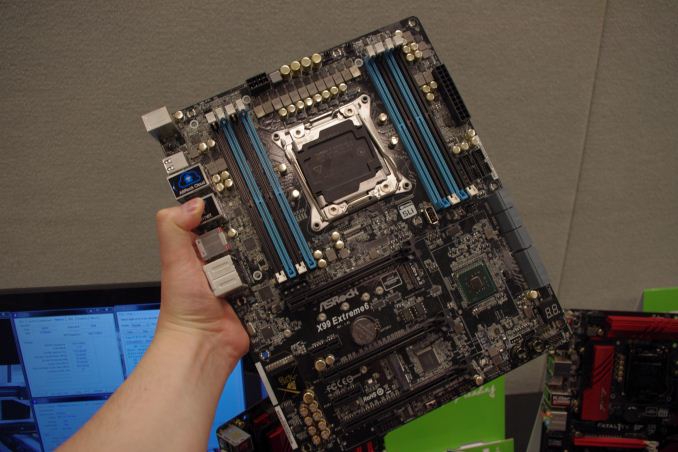 The new socket is definitely LGA2011-3, with a slightly new protective plate over the socket. We have quad channel memory, with X99 at two DIMMs per channel. I have seen some other LGA2011-3 mockups elsewhere on the show floor (which I can't write about, unfortunately), with three DIMMs per channel, although this might be restricted to server motherboards.
I eagerly await X99 and Haswell-E, especially with the wealth of DDR4 on display this year.