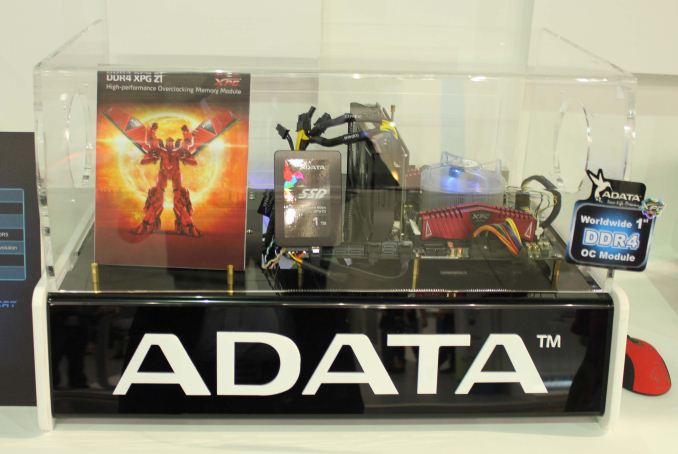 I spent quite a bit of time at ADATA's booth this year as I had a meeting with their president along with the directors of their SSD and memory marketing teams. I'll be doing separate articles of those discussions along with the other products I saw at their booth since there was a lot of information to digest, so for now I'll just cover the DDR4 as that was definitely the most interesting part.
Similar to Crucial, ADATA's big thing to show was their DDR4. ADATA is one of the few OEMs that will be ready with their DDR4 once Intel's X99 platform ships and they will have a relatively wide range of products available. Their DDR4 solutions will start at 2133MHz and will go all the way to up to 3200MHz, which is 200MHz faster than what Crucial will be releasing at launch. The latency rating for the 3200MHz will be CL16 but at 2133MHz and 2400MHz ADATA will offer latencies of as low as CL12. ADATA also emphasized that they have focused on the overclockability, so it will be interesting to see what kind of speeds can be reached. Kits of 8GB (2x4GB) and 16GB (2x8GB) will be available and you should expect to see them hit retail as soon as the X99 does.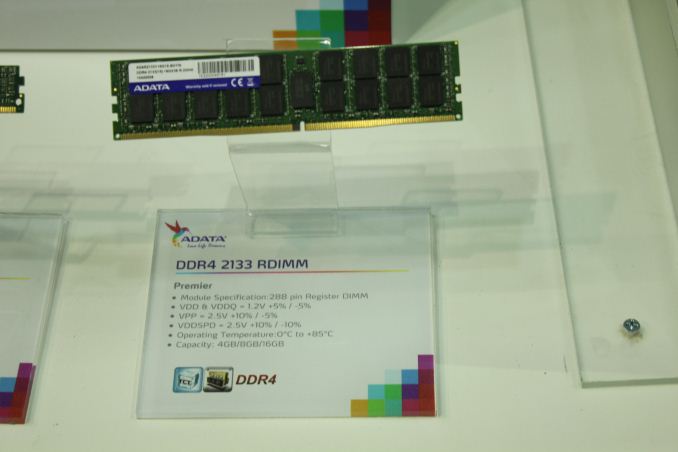 ADATA also had some enterprise DDR4 at their booth with capacities of up to 16GB at 2133MHz (CL15). There was also a very low-profile version with a maximum capacity of 8GB, which is mainly aimed for blade servers and other environments that are very space conservative.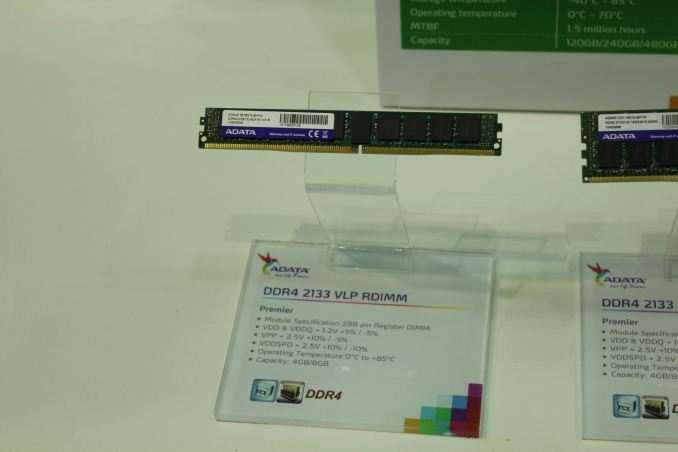 What was really interesting was their 32GB DDR3 module. There is some patented technology behind this from another company that has a strategic alliance with ADATA but I'll cover that in more detail when I get back home since it really requires a more in-depth look.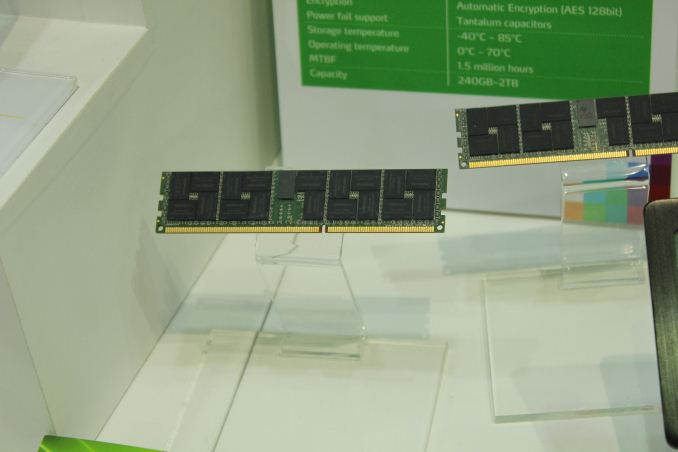 Stay tuned for more news of what ADATA had on display at their booth, including some SandForce SF3700 coverage!