CPU Utilization
With the move to NVMe not only do we get lower latency IOs but we should also see lower CPU utilization thanks to the lower overhead protocol. To quantify the effects I used task manager to monitor CPU utilization across all four cores in a Core i7 4770K system (with HT disabled). Note that these values don't just look at the impact of the storage device, but also the CPU time required to generate the 4KB random read (QD128) workload. I created four QD32 threads so all cores are taxed and we're not limited by a single CPU core.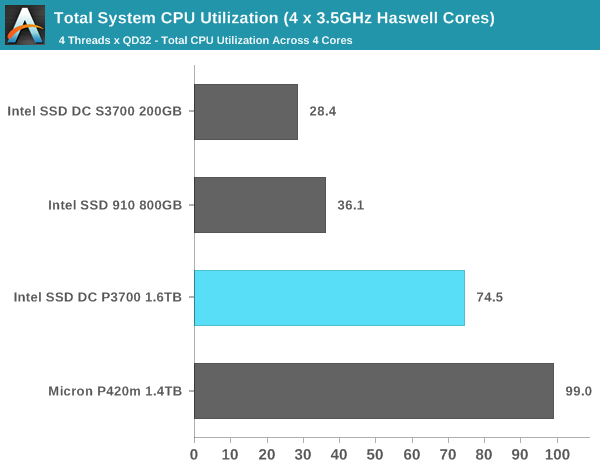 To really put these values in perspective though we need to take into account performance as well. The chart below divides total IOPS during this test by total CPU usage to give us IOPS/% CPU usage: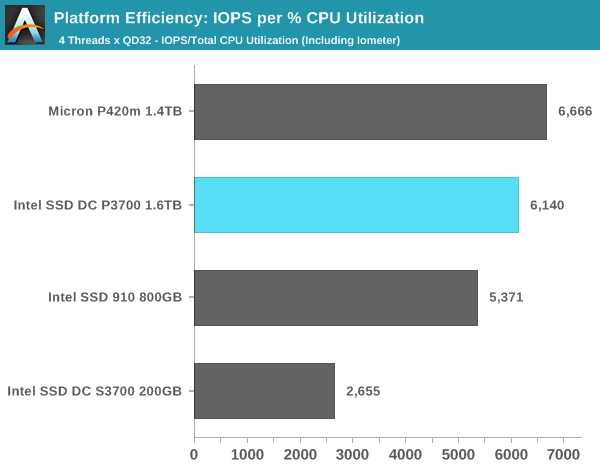 Here all of the PCIe solutions do pretty well. The SATA based S3700 is put to shame but even the Intel SSD 910 does well here.
For the next charts I'm removing Iometer from the CPU usage calculation and instead looking at the CPU usage from the rest of the software stack: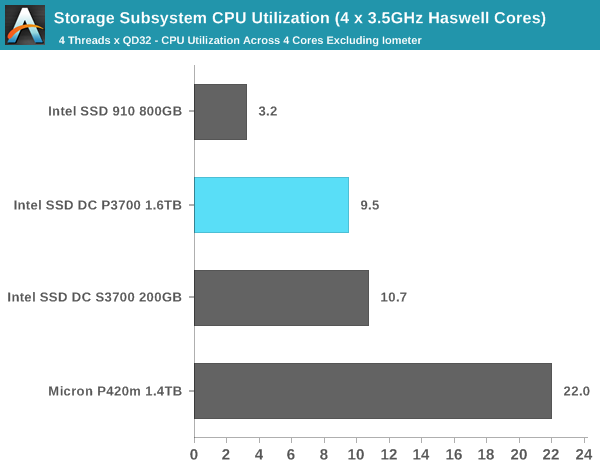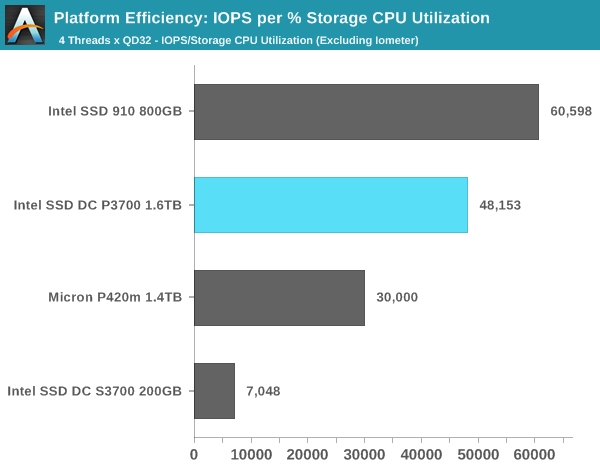 Here the 910 looks very good, it's obviously a much older (and slower) drive but it's remarkably CPU efficient. Micron's P420m doesn't look quite as good, and the SATA S3700 is certainly far less efficient when it comes to IOPS/CPU.