Mixed Read/Write Performance
Although our four corner testing is useful, many real world enterprise workloads are composed of a mixture of reads and writes. OLTP environments in particular tend to see a 70/30 split between reads and writes. The test below is conducted the same way as our 4KB random write test (1 sequential drive write, 1 4K-QD128 random drive write, then 3 minute test), but the actual test is 70% reads and 30% writes.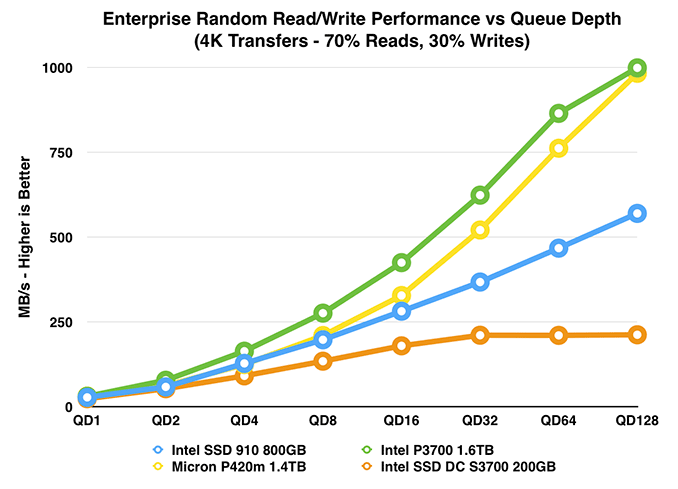 The results here look a lot like the 4KB random read results, but with a slightly different slope. The P3700 and Micron's P420m compete for top billing, but the P3700's superior random write performance and solid midrange queue depth random read performance ultimately give it the edge here.