Conclusion
EVGA is not the only graphics card manufacturer that has tried to diversify into the power supply market, neither the Supernova 850 G2 is their first attempt to market a high performance computer PSU. It is however true that the particular segment of the market is somewhat saturated, making it difficult for companies to present something really innovative or exceptionally competitive. With the Supernova 850 G2, it would appear that EVGA attempted to deliver a high performance product balancing all primary selling points of a computer PSU -- aesthetics, performance, quality and value. In our opinion, they managed to do quite well.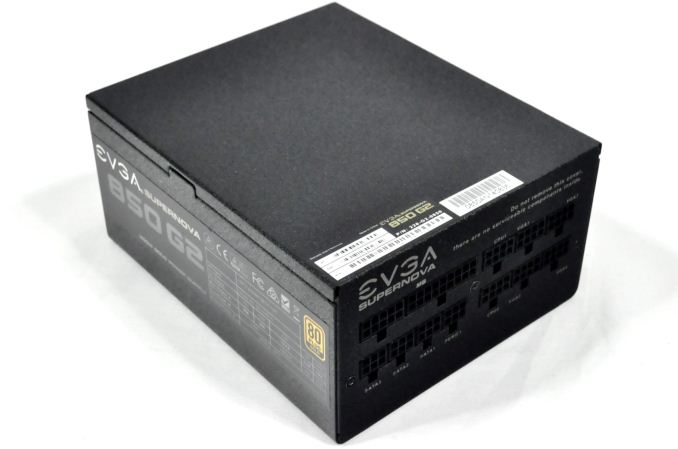 Super Flower's Leadex platform is very popular for a reason. The power quality of this platform's output is exceptional, with the configuration of the Supernova 850 G2 presenting brilliant ripple suppression. It also is highly efficient, allowing the thermal control circuit to operate the unit without ever starting the cooling fan inside a good case. Higher temperatures do have a significant degrading effect on the efficiency of the Supernova 850 G2, dropping the overall efficiency of the PSU below the 80 Plus Gold certification requirements, yet the thermal control reacts well, ensuring that no quality-threatening temperatures will develop. Remember that the 80 Plus certifications are being granted for operation at room temperature (25 °C), so the Supernova 850 G2 does not fail to meet that requirement.
Quality should perhaps be the leading marketing point of EVGA for the Supernova 850 G2. It is a unit made by a very well-known ODM, based on one of their most popular platforms, and made with the highest quality components. The quality of the assembly is not perfect but it is well above average, leaving us no room for real complaints. Taking into consideration the ludicrous ten year warranty that the company offers, it is perhaps the most reassuring deal you can find for that kind of money.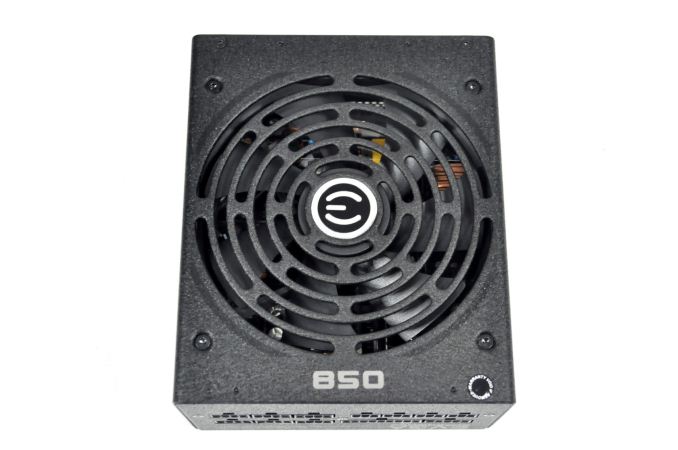 The Supernova 850 G2 is also aesthetically different. Aside from the fully modular design and the grainy paint, the company performs several minor improvements, such as the all-black cables and the chamfered edges, which complete a very nice looking product. EVGA managed to design a unique product without making it overly flashy, which we believe that will be appreciated by all kinds of users.
The MSRP of the Supernova 850 G2 is $149.90 but we found it retailing for $129.99 after rebate. Simply put, for an 850 Watt unit this well-made, with an 80 Plus Gold certification, capable of delivering such overall performance and backed up by a ten year warranty, the price is more than reasonable. If you are in need of such a powerful PSU for your gaming system, workstation, or cyptocurrency miner, the EVGA Supernova 850 G2 should definitely be on your shortlist.