For our discrete GPU benchmarks, we have split them up into the different GPU configurations we have tested. We have access to both MSI GTX 770 Lightning GPUs and ASUS reference HD 7970s, for SLI and Crossfire respectively. These tests are all run at 1080p and maximum settings, reporting the average and minimum frame rates.
dGPU Benchmarks: 1x ASUS HD7970
F1 2013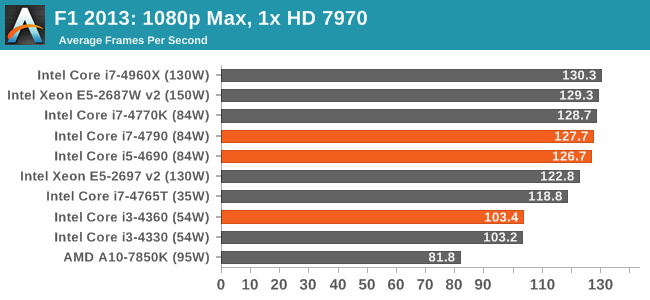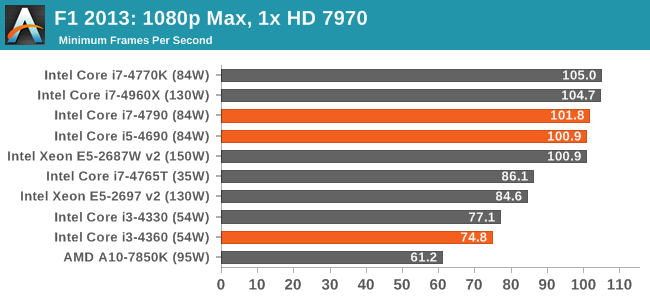 With a single 7970, the 25% minimum frame-rate difference between an i3 and an i5 is almost astonishing.
Bioshock Infinite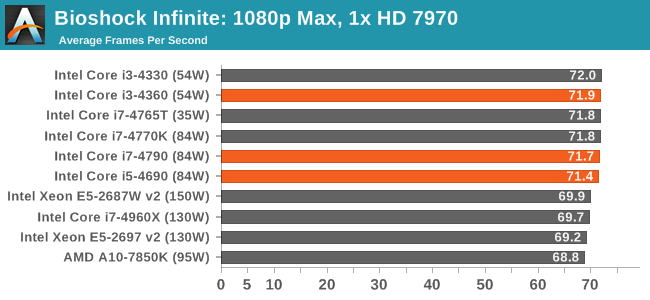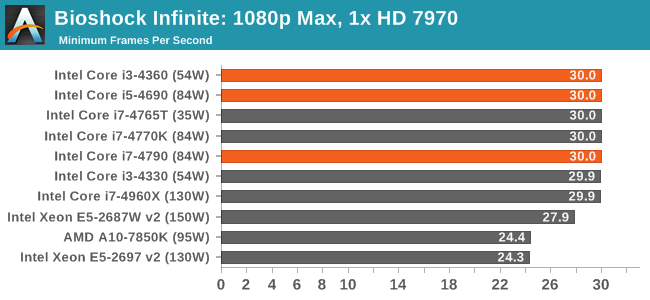 Tomb Raider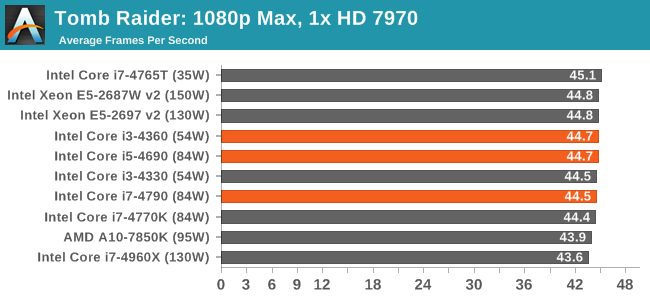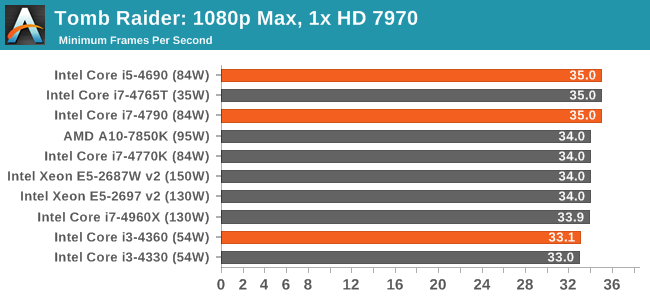 Sleeping Dogs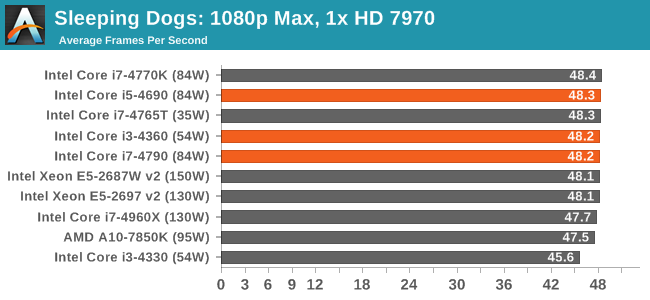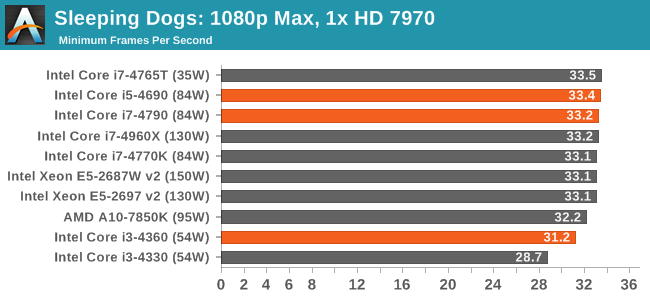 Company of Heroes 2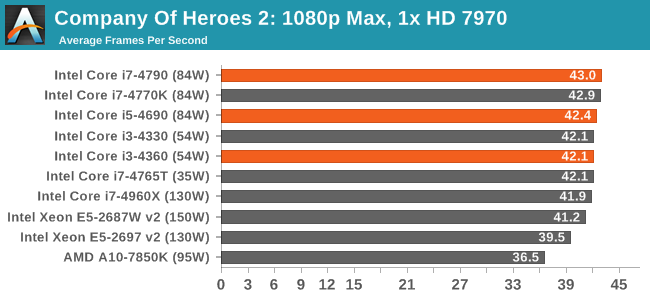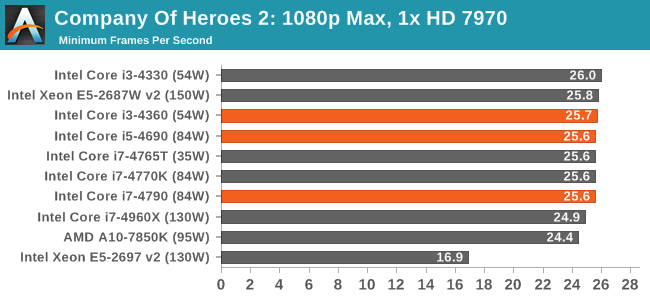 Battlefield 4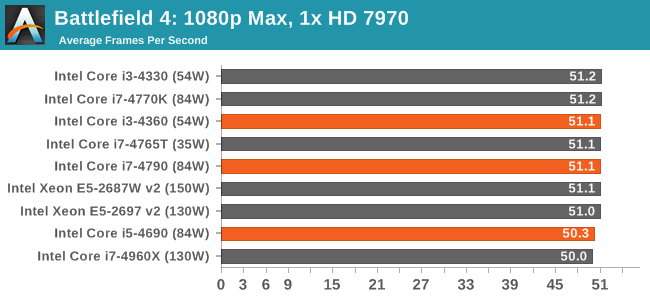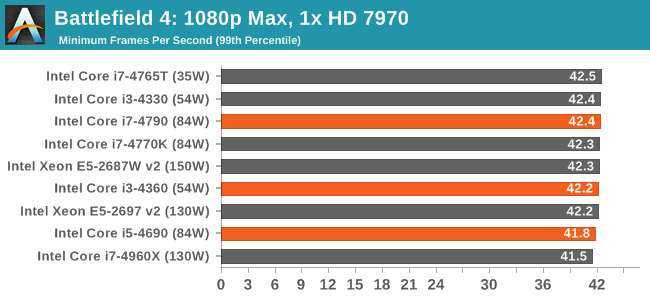 Analysis
Aside from F1 2013, using a single HD7970 does not seem to affect frame rates so much at 1080p with all the eye candy turned on.