For our discrete GPU benchmarks, we have split them up into the different GPU configurations we have tested. We have access to both MSI GTX 770 Lightning GPUs and ASUS reference HD 7970s, for SLI and Crossfire respectively. These tests are all run at 1080p and maximum settings, reporting the average and minimum frame rates.
dGPU Benchmarks: 2x MSI GTX770 Lightning
F1 2013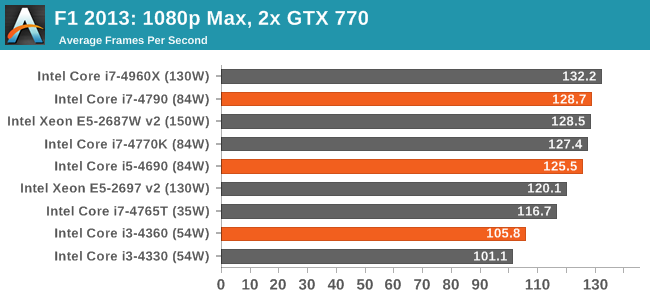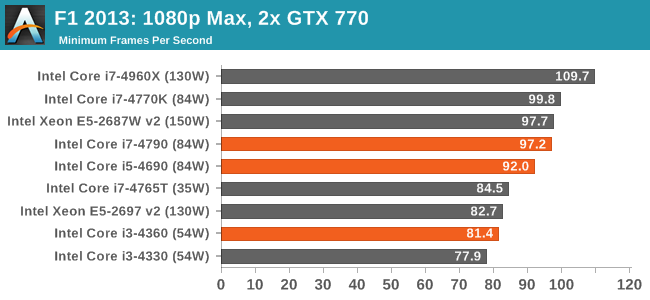 Despite the lack of scaling, moving to dual GPU puts a larger rift between the i3 and the other CPUs for average FPS in 2013.
Bioshock Infinite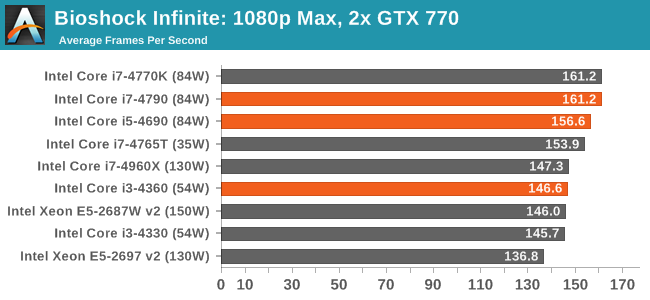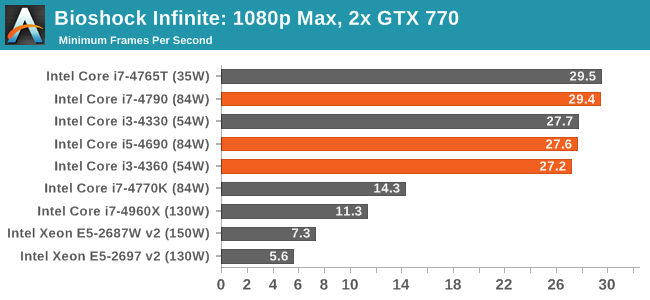 Tomb Raider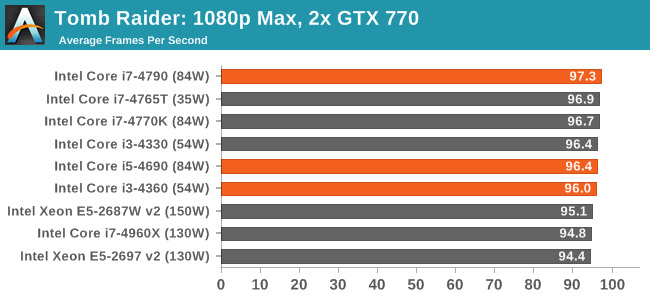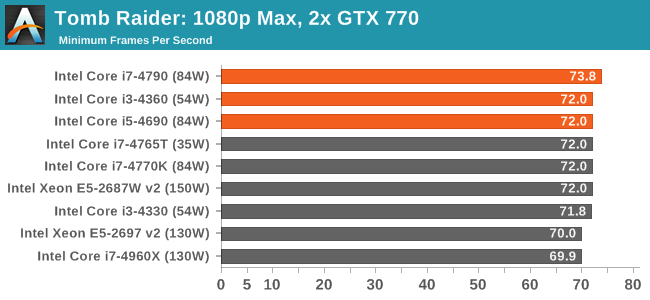 Sleeping Dogs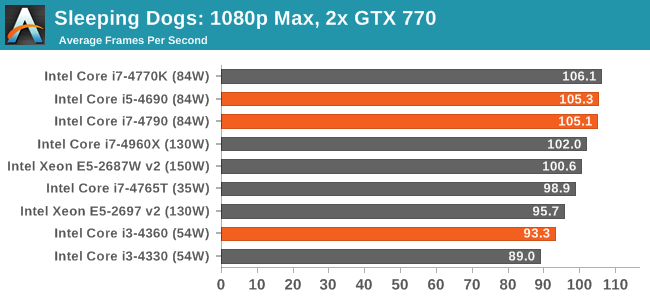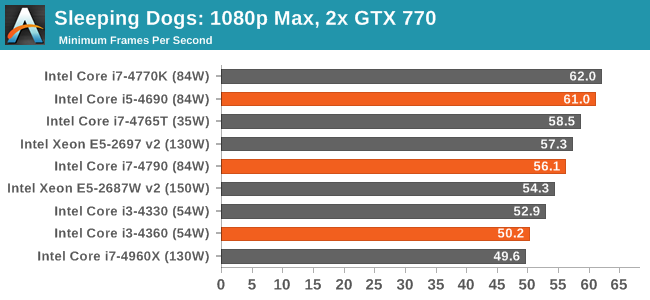 While average FPS takes a ~10% drop from i3 to i5, the same 10 FPS drop is seen in the minimum frame rates but this equates more to a ~20% decline.
Company of Heroes 2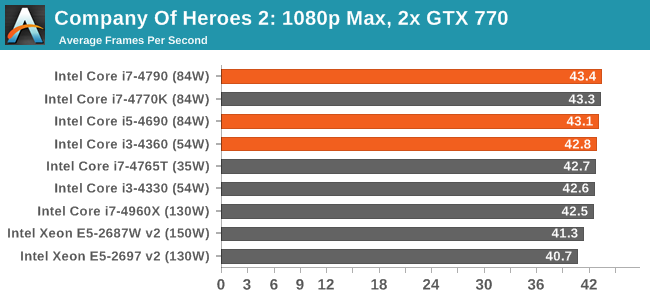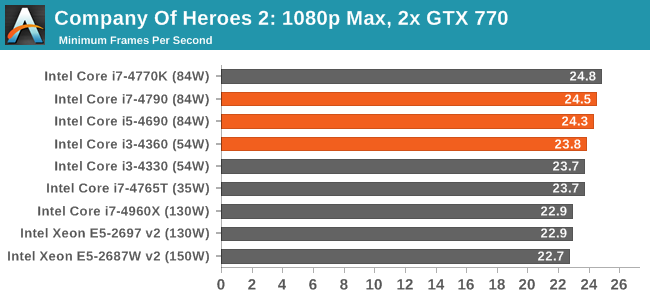 Battlefield 4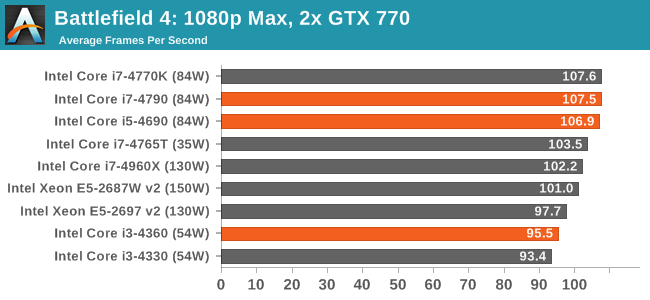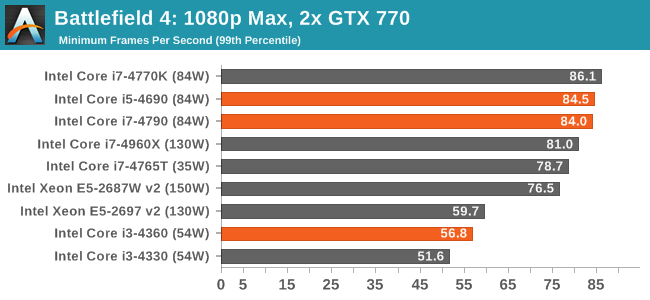 When you start adding the GPU horsepower, the i3 core count becomes a hindrance in minimum FPS values for BF4.