Multi-Client Performance - CIFS
We put the Asustor AS-304T through some IOMeter tests with a CIFS share being accessed from up to 25 VMs simultaneously. The following four graphs show the total available bandwidth and the average response time while being subject to different types of workloads through IOMeter. IOMeter also reports various other metrics of interest such as maximum response time, read and write IOPS, separate read and write bandwidth figures etc. Some of the interesting aspects from our IOMeter benchmarking run can be found here.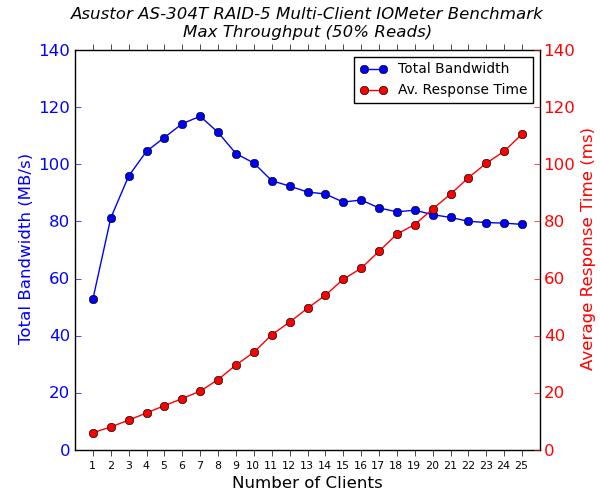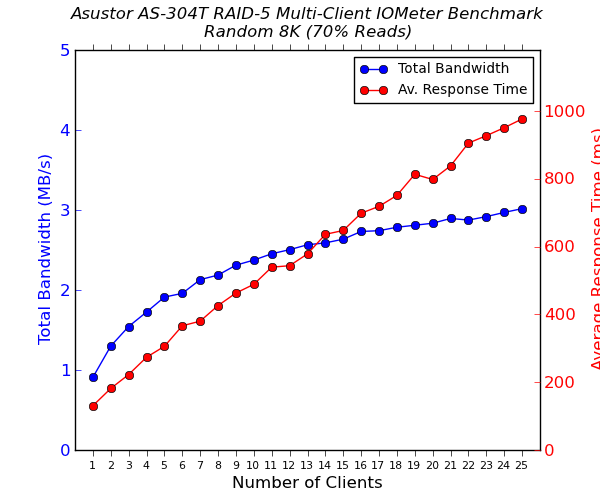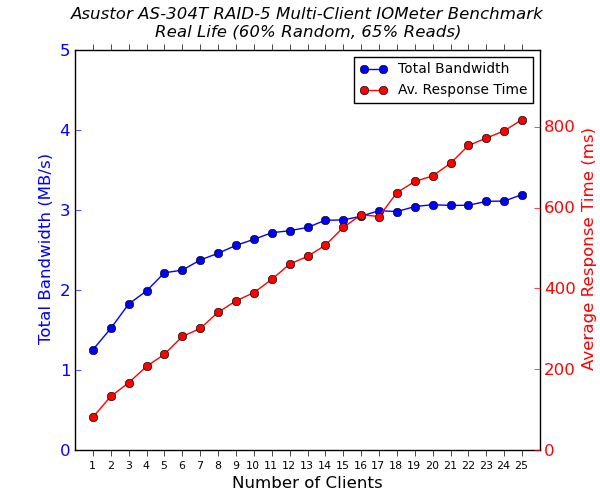 The other 4-bay NAS solutions that we have evaluated before all come with two GbE links. This allows for link aggregation, enabling them to perform well in multi-client scenarios. We find that the single network link of the AS-304T acts as a bottleneck. Beyond eight simultaneous CIFS connections, the performance even starts to suffer a bit for certain workloads. That said, the AS-304T does manage to hold its own when it comes to performance consistency in terms of average response times.