Silverstone Milo ML05 Overview
The Silverstone Milo ML05 is supplied in a brown cardboard box similar to that of the Milo ML04, except the size hints at the proportions of the case, which is not much larger than an ATX PSU. There are few items bundled with the case, limited to the necessary mounting hardware, a 120mm fan filter, a few cable ties, rubber feet and a manual.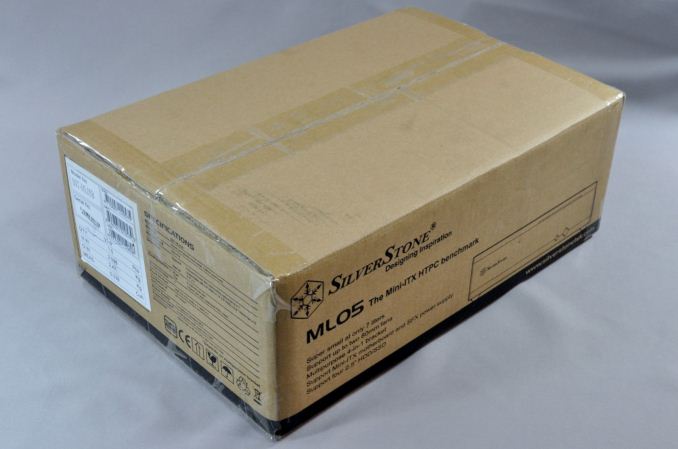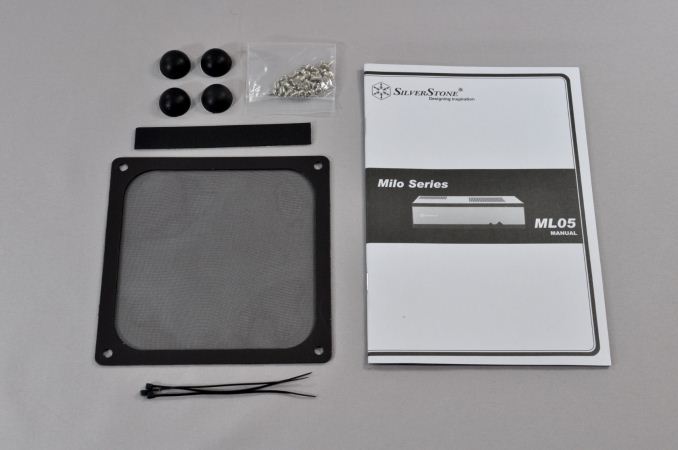 It appears that Silverstone tried to make the ML05 as compact as it gets while maintaining the ability to use optical disks and relatively common hardware. It is not as small as an Antec ISK 110, but the Antec has no optical drive and very limited upgrade capabilities. Silverstone sprayed the Milo ML05 with a matte black paint, with most of the faceplate covered by a mirror. Although the mirror is made of acrylic plastic and not glass, the visual effect is very good. We should note that it is extremely prone to fingerprint stains, like most such surfaces.
The company logo is printed on the left side of the mirror and the optical drive slot is discreetly placed at the top right side of the faceplate. Two rhombus-shaped buttons can be seen at the lower right side of the faceplate as well, with the smaller one being the reset button and the larger one the power button. As there was no room on the faceplate, Silverstone moved the I/O ports to the right side of the case, where two USB 3.0 ports and the headset jacks may be found. The rest of the right side is entirely perforated and there are mounting holes for two 80mm cooling fans. There are no vents on the left side of the case but there are two perforated areas on the top of the case, above the CPU and the PSU, with the former being capable of holding a 120mm fan. A bit more additional ventilation is provided through the perforated expansion card covers.