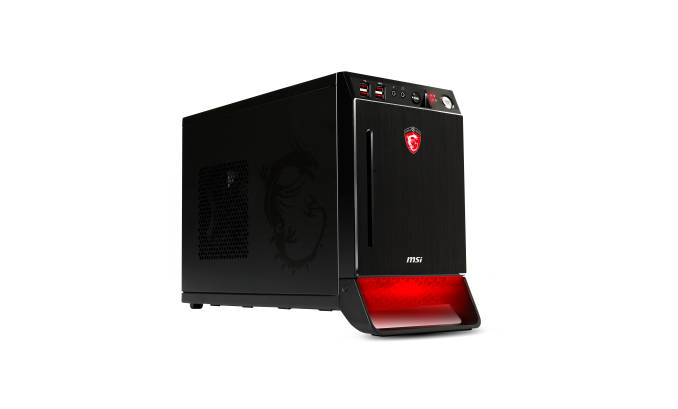 Traditional PC component manufacturers are moving into other areas of interest. For MSI that means devices such as tablets and notebooks, as well as moving forward with their traditional motherboard and graphics cards lines. Similar to ASUS and ASRock, MSI is now moving into the full desktop space with their own barebones package. Like some other barebones we have reviewed, MSI will supply the chassis, the motherboard, the CPU cooler, the power supply and the optical drive, and the user (or system integrator) will have to choose a CPU, DRAM, a GPU and storage. MSI is today launching the MSI Nightblade, a gaming mini-ITX barebones designed to fit a full size GPU (such as the MSI R9 290X), be easy enough to carry around, and even a turbo button for a quick overclock. The barebones is based on the Z87 platform, using MSI's mini-ITX gaming motherboard.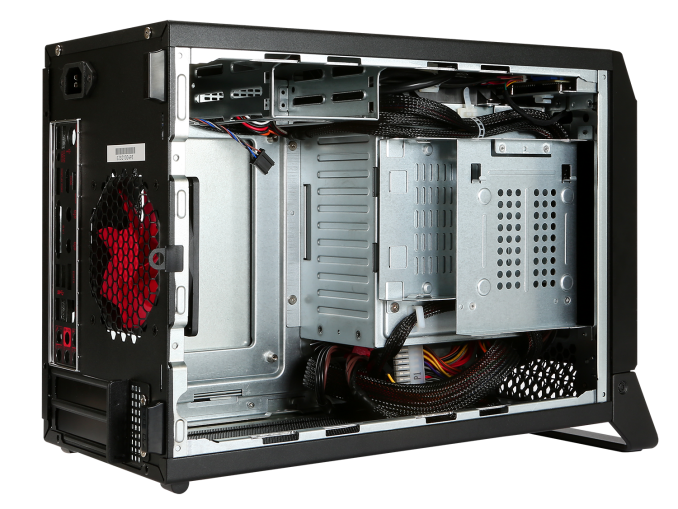 Does anyone remember those old Turbo buttons PCs used to have? I remember having one that boosted a Windows 3.1 machine from 200 MHz to 233 MHz if I remember correctly. MSI is bringing it back in the Nightblade, with a special connector from the front panel to the motherboard. By using the MSI Z87I Gaming, there is a jumper that this button can connect on to.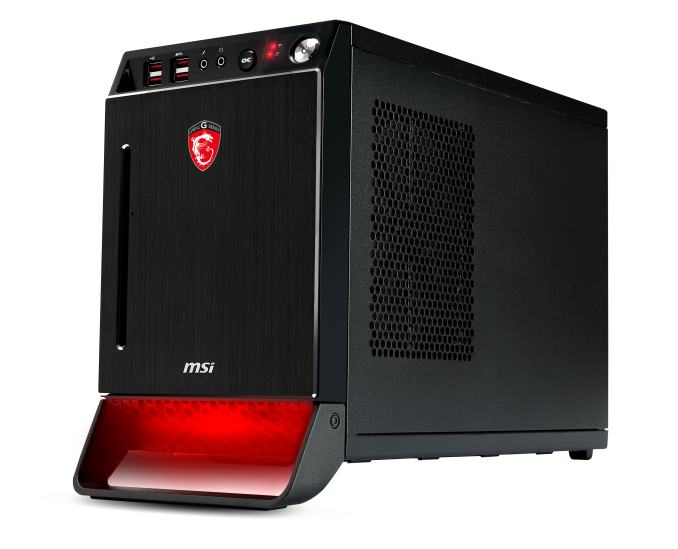 MSI's Gaming range is red and black, so the chassis is no different with black being the main color with red for the accents and lights. The carry handle is used to help prop up the case when on the floor, meaning that the case is held at right angles when carried.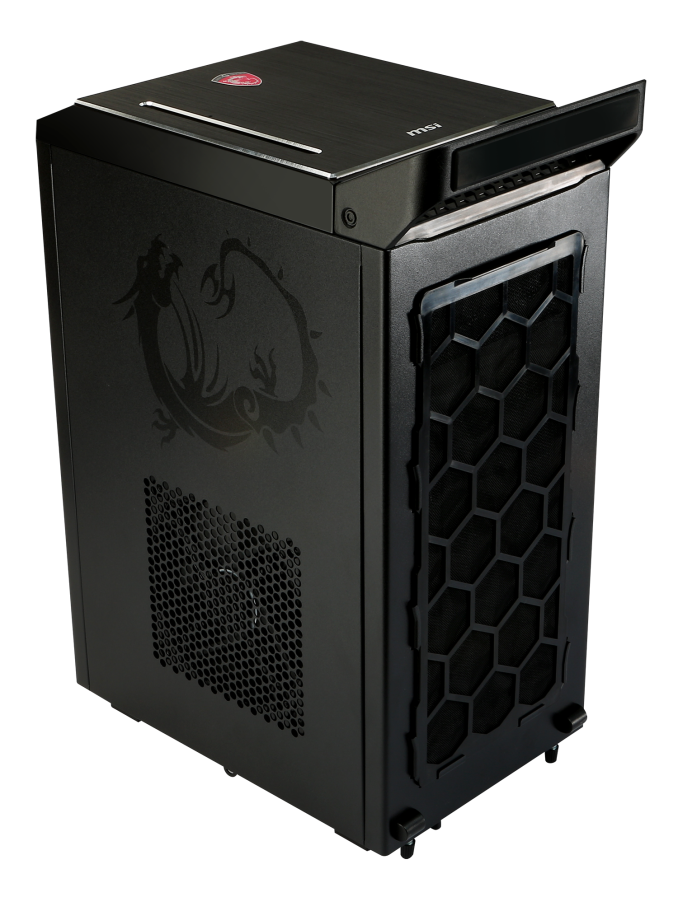 Inside there is space for the 600W power supply as part of the barebones, two 2.5" SSD slots, the optical drive, the motherboard and the dual slot graphics card with a 290mm maximum length. The chassis itself is 16 liters, measuring 345.8 x 277.3 x 175.7mm. The optional CPU cooler with one of the SKU variants is a 3800 RPM Tower Cooler with support up to 113W, although users can apply their own. The chassis comes with two fans (92mm, 3600 RPM rear; 120mm, 4000 RPM side) with an optional third, and the PSU is rated 80PLUS Gold.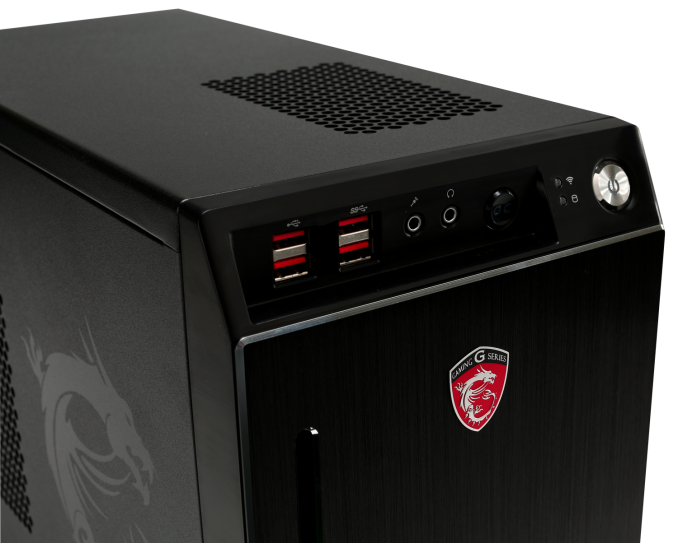 The motherboard comes with Realtek ALC1150 audio, a Qualcomm Atheros Killer E2200 NIC and Intel Wireless-AC 7260 dual band 802.11ac WiFi. The front of the case comes with two USB 3.0 ports and two USB 2.0 ports, as well as the OC button, audio jacks and an on/off switch.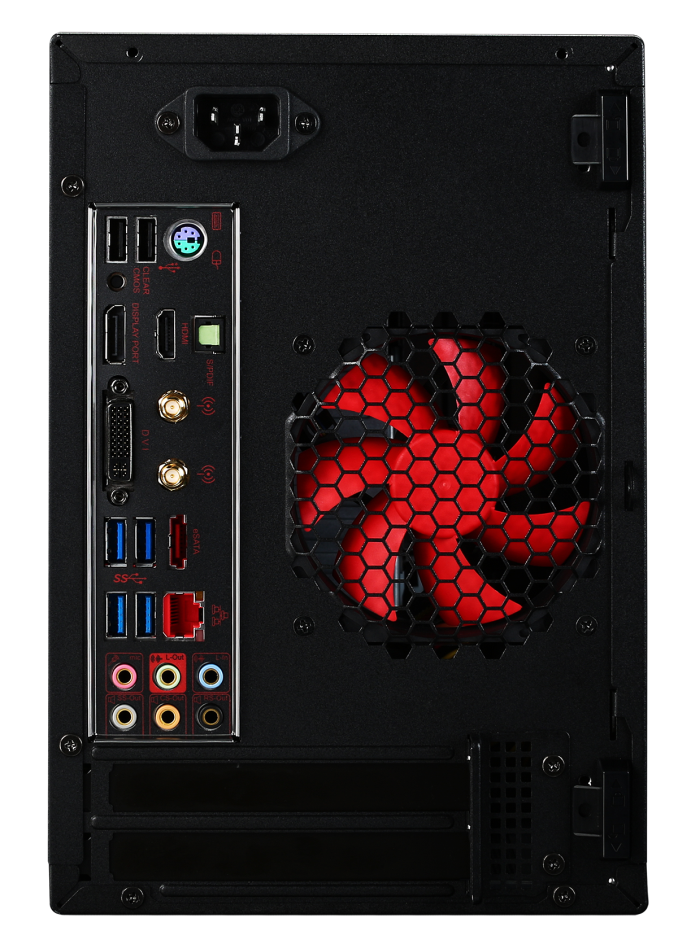 The weight of the barebones as shipped is 7.8kg (17.2 lbs), and will be available worldwide from the second week of March. Initial pricing starts at 399-499 EUR (depending on the SKU), or for many regions the MSRP is US$599 and will be bundled with a SteelSeries Siberia V2 Dragon Headset.
Source: MSI