Final Words and Conclusion
Today we witnessed the reason why Seasonic is so popular amongst enthusiasts and advanced users. The 650W version of the S12G is not the cheapest of its range and class, it has no extravagant features, and it is not even modular. When you look at it, it is yet another all-black ATX PSU; not even the ribbon-like black cables are in any way special nowadays. You can easily find an 80 Plus Gold certified and modular 650W PSU for around the same price.
On the other hand, when it comes to build and power quality, the Seasonic S12G can easily make most of its competition shudder. Seasonic usually picks very high quality components for their units and the S12G is no exception, with most of the primary components and all of the capacitors coming from Japanese brands -- and the S12G is their mainstream series, not their high-end brand! That alone says a lot about Seasonic's commitment to quality and why they so easily cover a mainstream unit with a five-year warranty.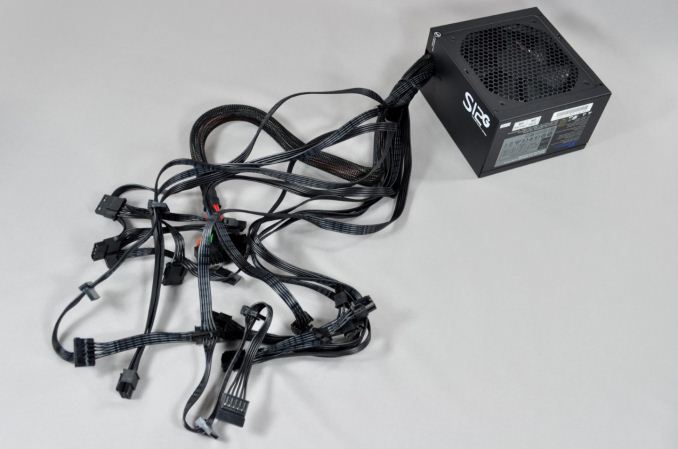 Looking at the performance charts and tables, the Seasonic S12G could probably be offering the best all-around performance within its price range. The DC output power quality is excellent and the voltage ripple suppression is remarkable. Since voltage ripple is directly correlated with the longevity of electronic equipment, especially capacitors (it causes self-heating), very low ripple readings benefit the durability of your system's components. The energy conversion efficiency is very high and it maintains its high efficiency and quiet operation even inside a very warm environment.
Its Achilles' heel is that the S12G tends to run a little hot if heavily loaded for prolonged periods of time while inside a very warm environment; however, the only real-world scenario that we can imagine that would replicate such conditions is that of a powerful cryptocoin mining system built inside a poorly designed chassis. If you are planning to use the Seasonic S12G for powering such a system in a $20 case, that probably is a bad idea. However, if you are looking to buy a PSU for its high quality and performance and consider aesthetics and modularity to be secondary or unnecessary features, the Seasonic S12G is definitely worthy of strong consideration.