Multi-Threaded Integer Performance
How do the new Xeon E7 v2 chips compare to the existing Xeon servers when it comes to some multi-threaded workloads?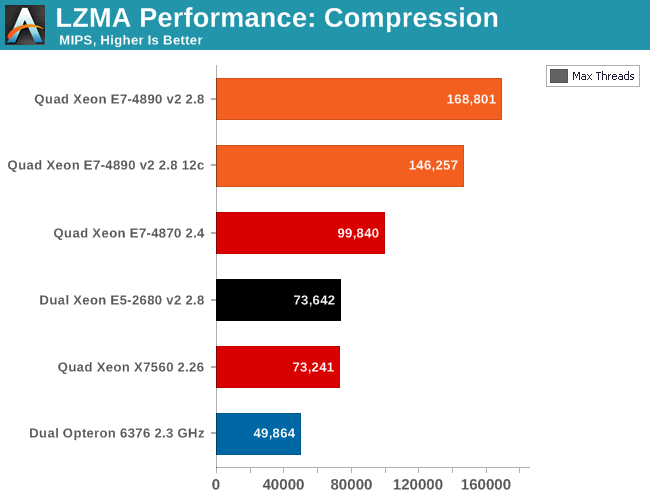 When it comes to raw integer processing, the new Xeon delivers up 70% better performance than the previous generation and up to 2.3x better performance than the Xeon X7560. With only 12 cores active to simulate performance of the 12-core models, e.g. E7-8857 v2 and E7-4860 v2, we can get a rough idea how the interesting 3GHz 12-core E7-8857 v2 performs, which has the same TDP (130W) as the previous generation. In those circumstances the new Xeon E7 v2 is 50% faster than the previous generation and twice as fast as the Xeon 7560 (and the actual E7-8857 v2 will be clocked slightly higher).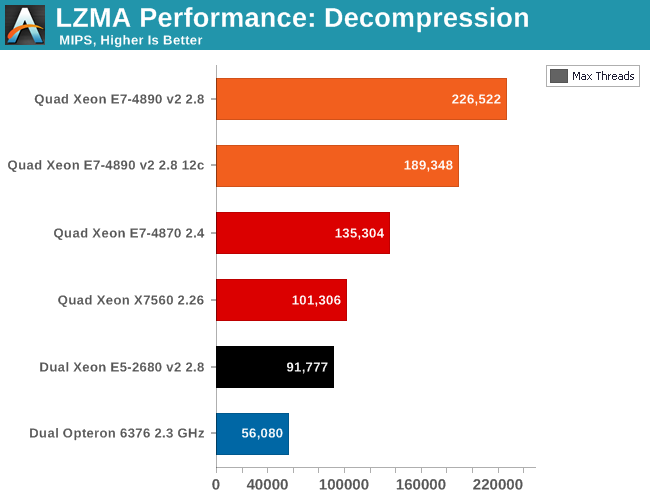 Decompression gives a similar performance landscape, though the E5-2680 now drops below the X7560.