CPU Performance: Continued
Xilisoft Video Converter 7 - link
The XVC test I normally do is updated to the full version of the software, and this time a different test as well. Here we take two different videos: a double UHD (3840x4320) clip of 10 minutes and a 640x266 DVD rip of a 2h20 film and convert both to iPod suitable formats. The reasoning here is simple – when frames are small enough to fit into memory, the algorithm has more chance to apply work between threads and process the video quicker. Results shown are in seconds and time taken to encode. XVC also offers acceleration via CUDA and AMD APP, so if these are available on the CPU we offer results with and without.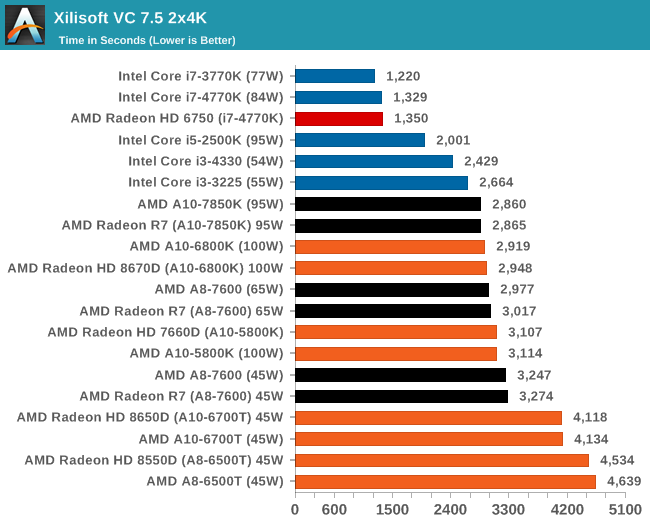 With large frame data, the IGP on Kaveri does not particularly help much.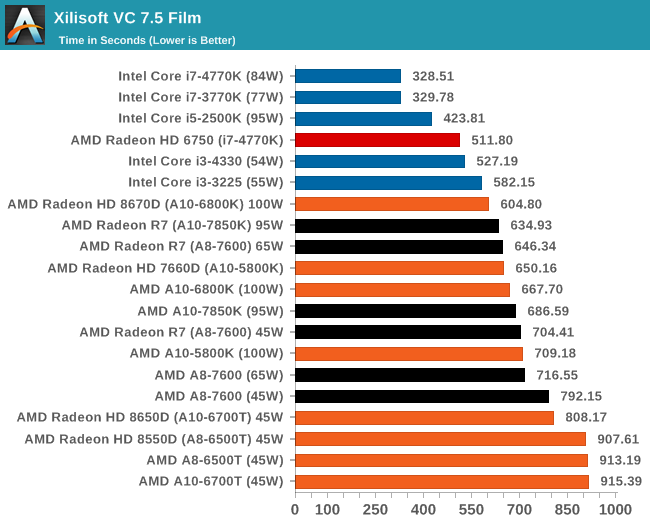 For smaller frames however, there is an advantage to enabling the AMD APP function.
HandBrake v0.9.9 - link
For HandBrake we do the same files as XVC but convert them into the default format Handbrake offers upon loading the software. Results shown are in Frames Per Second.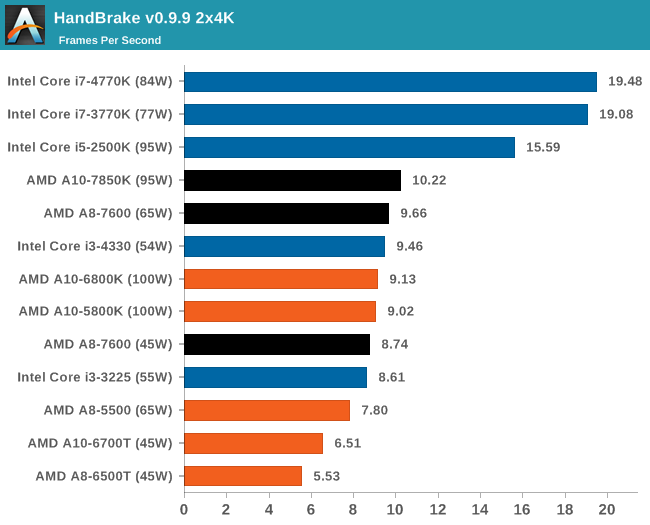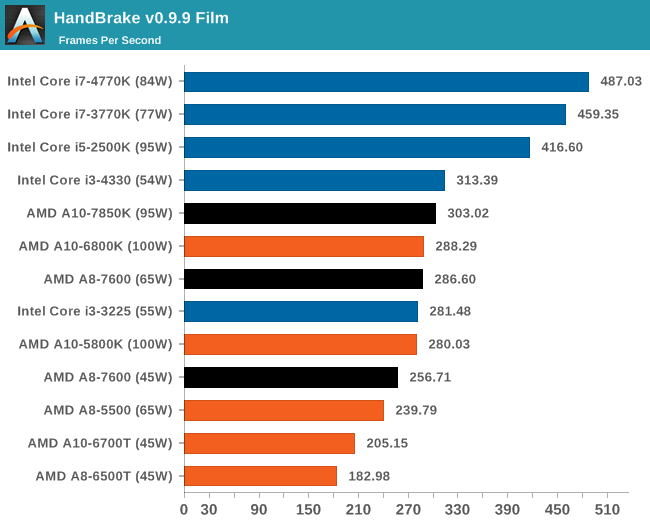 Handbrake loves cores, threads and MHz
Adobe After Effects 6
Published by Adobe, After Effects is a digital motion graphics, visual effects and compositing software package used in the post-production process of filmmaking and television production. For our benchmark we downloaded a common scene in use on the AE forums for benchmarks and placed it under our own circumstances for a repeatable benchmark. We generate 152 frames of the scene and present the time to do so based purely on CPU calculations.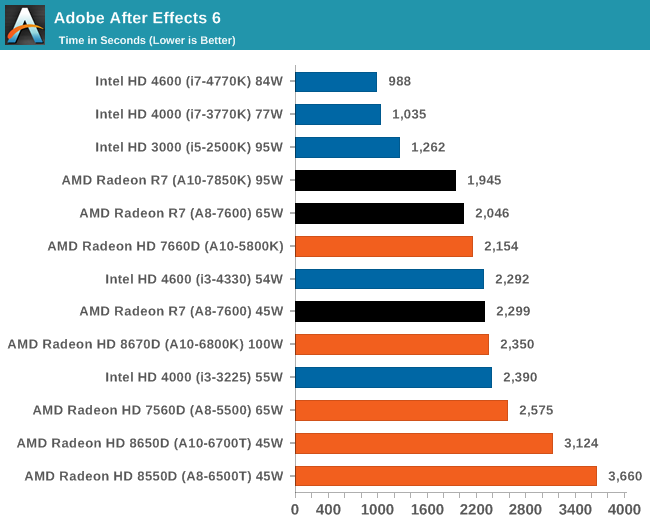 7-Zip 9.2 - link
As an open source compression tool, 7-Zip is a popular tool for making sets of files easier to handle and transfer. The software offers up its own benchmark, to which we report the result.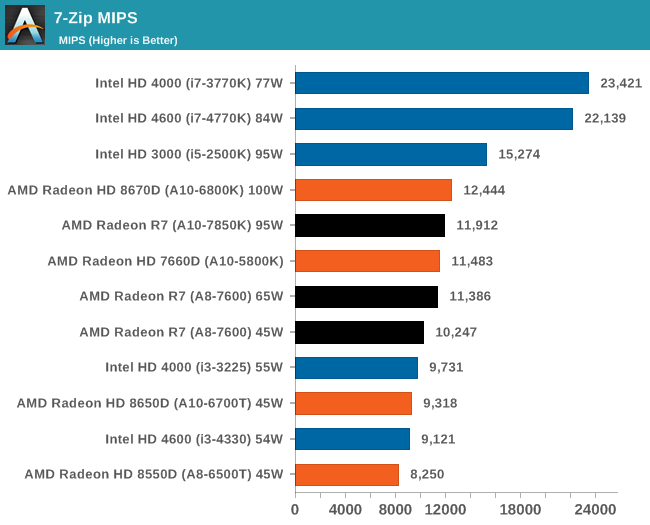 PovRay 3.7 - link
PovRay historically loves threads, MHz and IPC. The standard benchmark from PovRay is what we use to test here.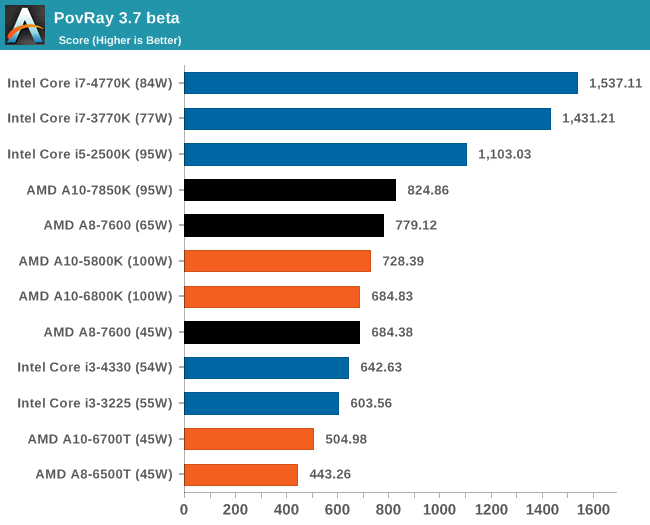 TrueCrypt 7.1a - link
TrueCrypt is an off the shelf open source encoding tool for files and folders. For our test we run the benchmark mode using a 1GB buffer and take the mean result from AES encryption.