With only a DisplayPort input, I can't use the standard Leo Bodnar lag tester for this. I also can't test it at native resolution against another 1440p CRT, as I don't have one. The best I can do is take some averages for different lag tests and come up with my overall average.
Using this, admittedly imprecise, method I find the Nixeus VUE27D has an input lag of only 20ms. With no on-screen display or color adjustment that take time to process, we get a nice lag number here. This comes out ahead of almost all the other 27" monitors tested. If you want a display for gaming that is 1440p, the new recommendation is going to be the VUE27D.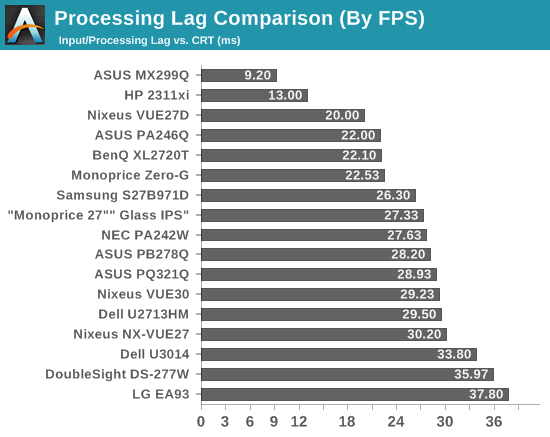 Power Use
The VUE27D does well on power measurement ratings. The maximum power use is higher than other monitors but it is very good on a watt-per-candela basis. It maintains this even at lower light levels, while some monitors don't, so it is more efficient at more commonly used light levels.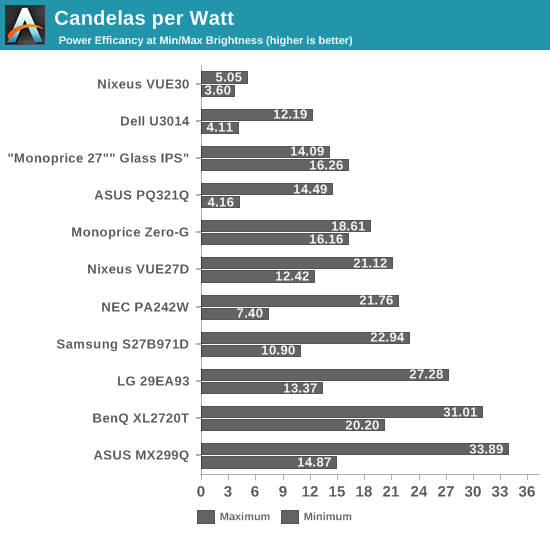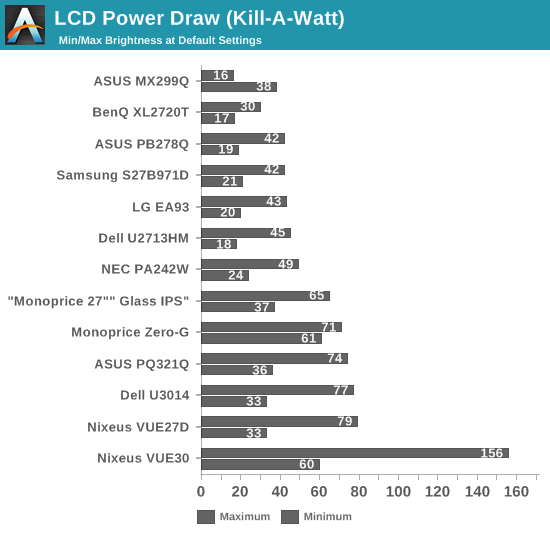 Color Gamut
The VUE27D has a larger-than-sRGB gamut with almost 75% of the AdobeRGB gamut being present. The gamut is a little bit larger in Blue/Red compared to sRGB but not so much that we see a lot of over-saturation of colors. This is pushing the limits of a white-LED backlit display as going larger means CCFL or G-B LED lighting systems.