Tri-GPU CrossFireX Gaming
Our final set of GPU tests are a little more on the esoteric side, using a tri-GPU setup with a HD5970 (dual GPU) and a HD5870 in tandem. While these cards are not necessarily the newest, they do provide some interesting results – particularly when we have memory accesses being diverted to multiple GPUs (or even to multiple GPUs on the same PCB). The 5970 GPUs are clocked at 800/1000, with the 5870 at 1000/1250.
Dirt 3: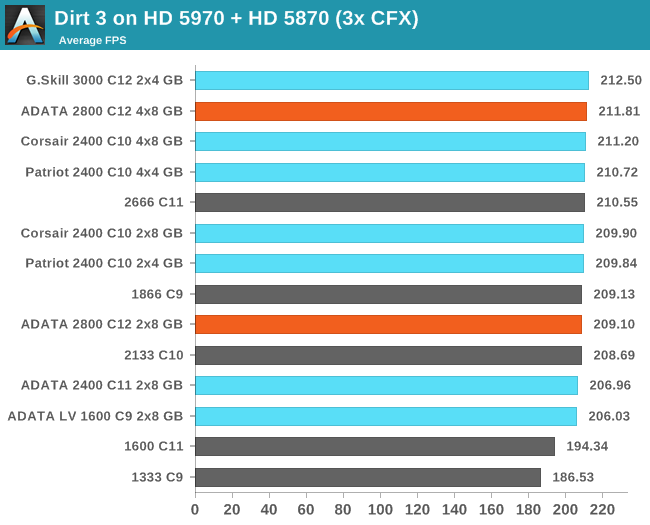 Dirt 3 Minimum FPS numbers is where we usually see the biggest gains of a high specification kit, and here the 2800 C12 goes near the top in a 4x8 GB mode. Still not enough to justify the price tag, however.
Bioshock Infinite: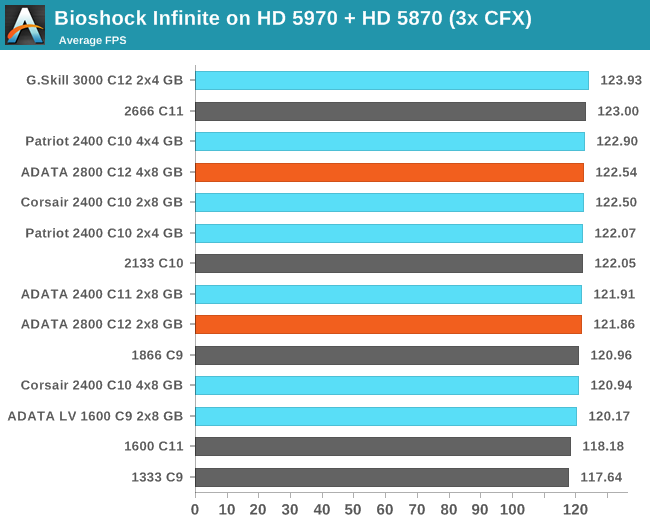 Tomb Raider: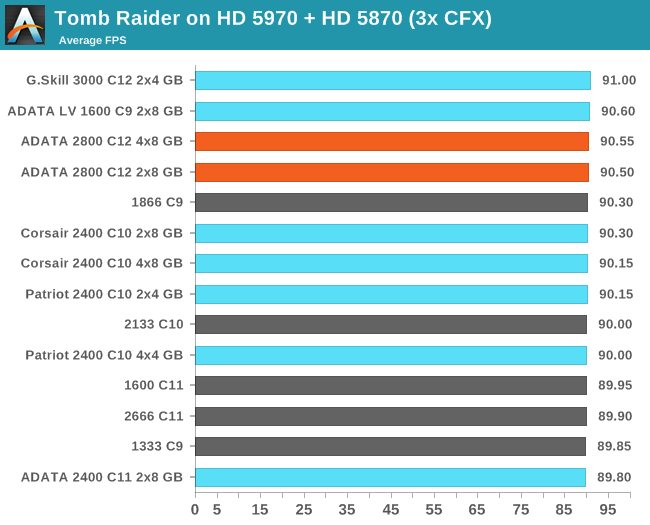 Sleeping Dogs