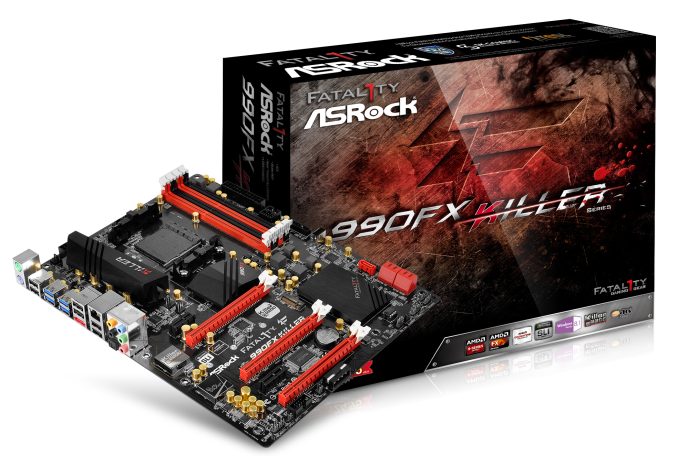 One of the next big things in motherboard development is the progressive move to faster storage – the superseding of SATA 3 Gbps and SATA 6 Gbps. We already have PCIe cards; however these tend to be bulky and/or expensive for all but enthusiasts. There is the RAID route, which comes with potential pitfalls of its own. Other than this, we are waiting for the SATA Express revolution to take hold, either in the form of AHCI enabled hardware or NVMe. On the motherboard, this means we need the M.2 (formerly NGFF) standard to be prevalent: we have seen it so far on the ASUS ROG line with mPCIe Combo II enabled motherboards, where it uses a PCIe 2.0 x1 lane from the PCH to connect to the system. ASRock are now preparing to release an AMD AM3+ motherboard based on the 990FX chipset with access to PCIe 2.0 x2, direct from the CPU, which should be suitable for 10 Gb/s peak speed (this around 1 GB/s) in SATA Express mode and SATA 6Gb/s in SATA mode.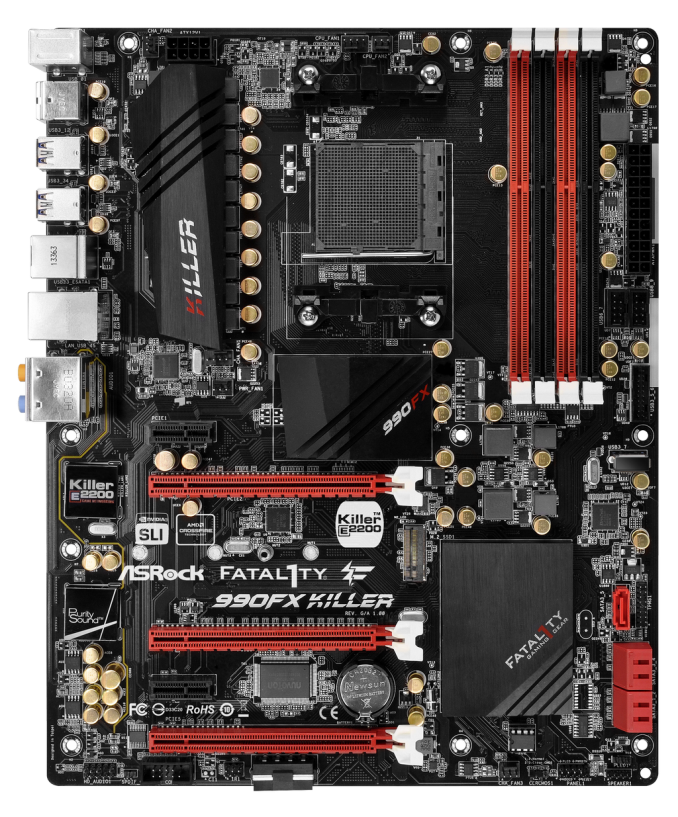 The motherboard is the ASRock Fatal1ty 990FX Killer – the next installment of ASRock's Killer range featuring an E220x NIC, Purity Sound (Realtek ALC1150 based) and a three month license to the XSplit recording software. It should also come with ASRock's upgraded BIOS and software packages we have seen on Z87, and ASRock's 'Gaming Armor' methodology (more energy efficient power delivery, higher gold content in sockets for lower resistance).
The M.2 connector is similar in placement to the mSATA – on the motherboard image above it is between the first two PCIe full length slots, next to the chipset. Due to the M.2 being compatible with both M.2 PCIe and M.2 SATA derived storage devices, for the latter it requires routing from one of the chipsets SATA ports (thus sharing with the eSATA on the rear IO). It may seem odd that ASRock are stating that the PCIe lanes for M.2 are from the CPU rather than the chipset, however AMD FX processors have 38 PCIe lanes at their disposal from the CPU: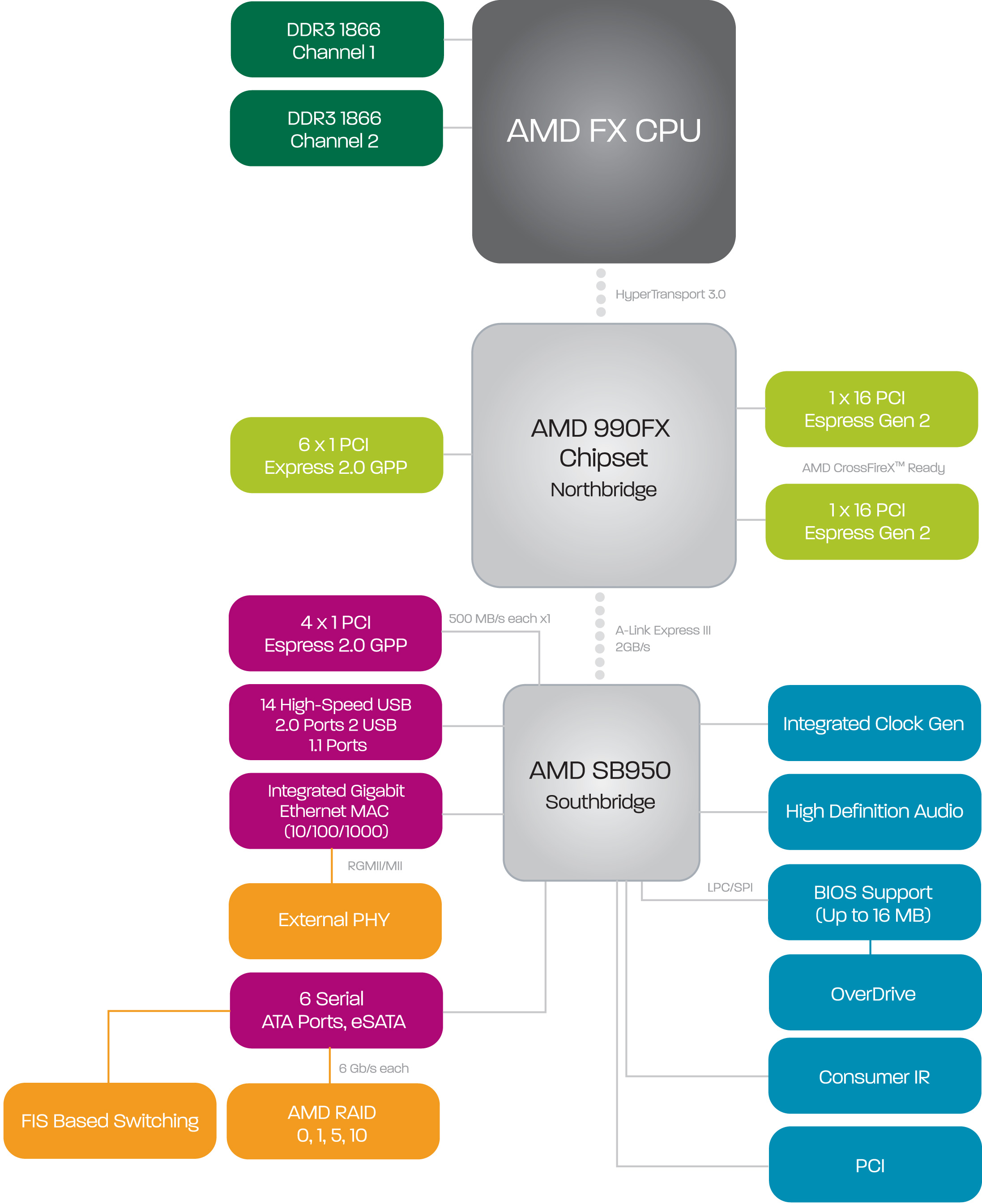 This allows 990FX to be a platform for this type of expansion without hurting any GPU bandwidth limitations or reducing the number of extra ports on the board. For Intel products, the lanes have to be taken from the chipset (up to 8x PCIe 2.0 lanes) which could arguably introduce a delay due to the extra routing, but until we get two similar systems side-by-side for comparison, we cannot hold any data to that claim.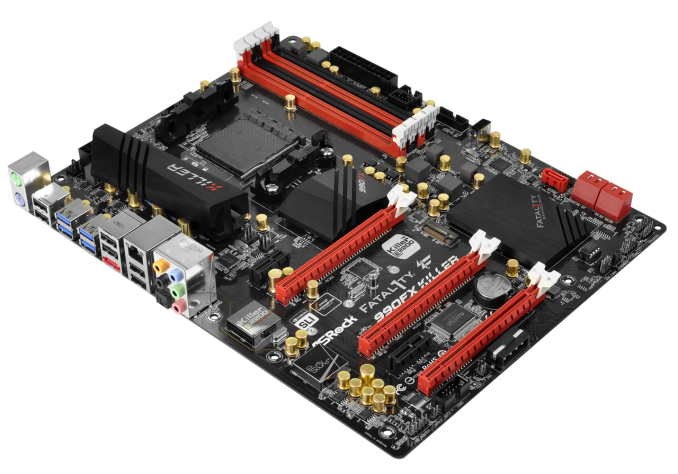 No word on release date or pricing yet. The main issue M.2 enabled motherboards have right now is the lack of M.2 storage products on the market: mSATA took its time to reach etailers, and even then there are still only a few options for end-users. Most products thus ends up in the hands of OEMs, which is where I would imagine the first batches of M.2 PCIe storage is going. We have already seen Plextor showcase some M.2 offerings, and ADATA at Computex this year were also excited for their products, as well as Samsung at their Global SSD Summit (if I remember correctly). It is interesting that ASRock are experimenting with the 990FX platform in this way: I assume it acts as a technological showcase for what can be done on future motherboards.