IGP Compute
One of the touted benefits of Haswell is the compute capability afforded by the IGP. For anyone using DirectCompute or C++ AMP, the compute units of the HD 4600 can be exploited as easily as any discrete GPU, although efficiency might come into question. Shown in some of the benchmarks below, it is faster for some of our computational software to run on the IGP than the CPU (particularly the highly multithreaded scenarios).
Grid Solvers - Explicit Finite Difference on IGP
As before, we test both 2D and 3D explicit finite difference simulations with 2n nodes in each dimension, using OpenMP as the threading operator in single precision. The grid is isotropic and the boundary conditions are sinks. We iterate through a series of grid sizes, and results are shown in terms of 'million nodes per second' where the peak value is given in the results – higher is better.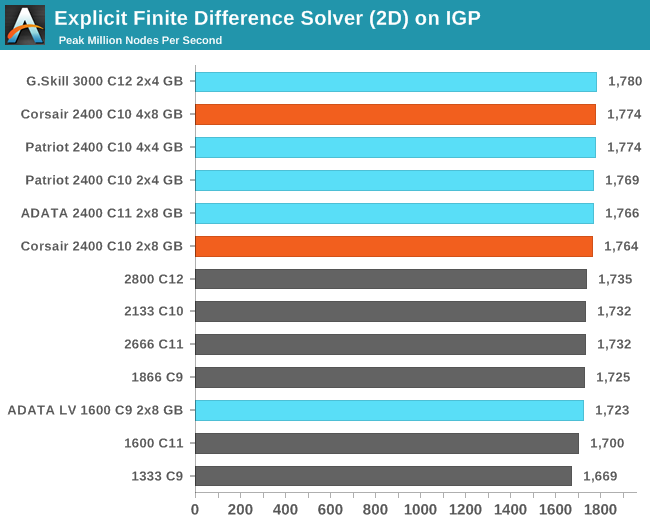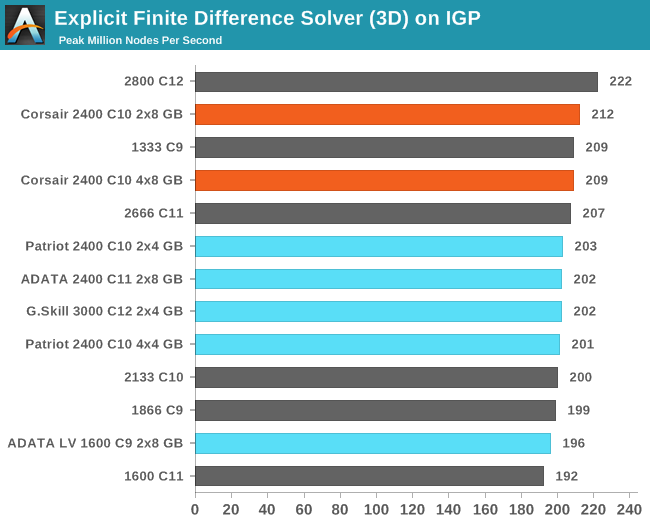 N-Body Simulation on IGP
As with the CPU compute, we run a simulation of 10240 particles of equal mass - the output for this code is in terms of GFLOPs, and the result recorded was the peak GFLOPs value.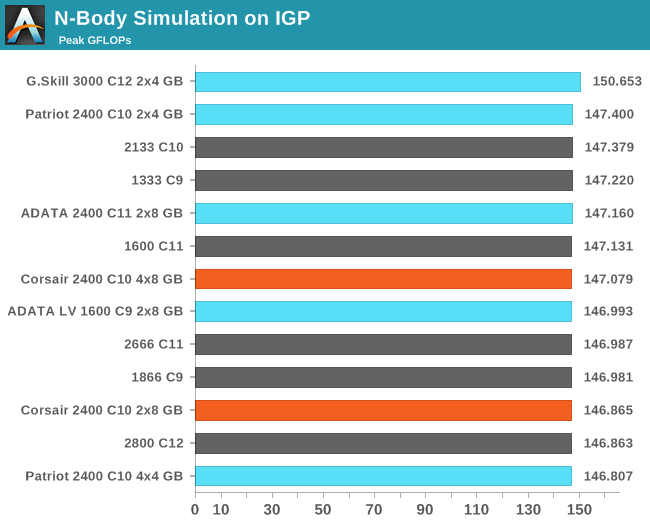 Matrix Multiplication on IGP
Matrix Multiplication occurs in a number of mathematical models, and is typically designed to avoid memory accesses where possible and optimize for a number of reads and writes depending on the registers available to each thread or batch of dispatched threads. He we have a crude MatMul implementation, and iterate through a variety of matrix sizes to find the peak speed. Results are given in terms of 'million nodes per second' and a higher number is better.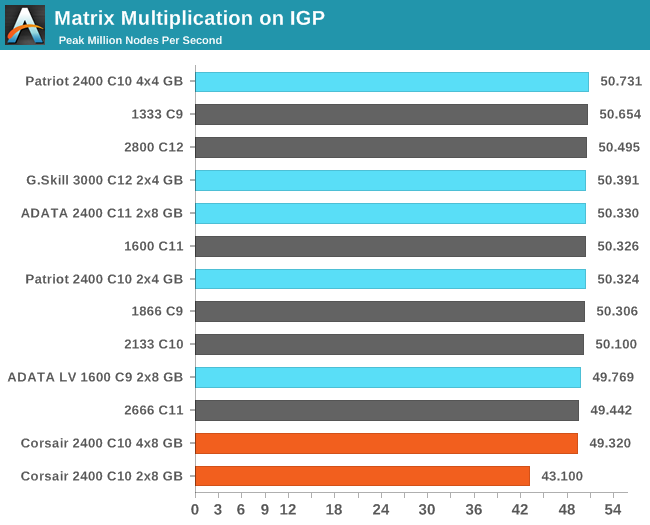 3D Particle Movement on IGP
Similar to our 3DPM Multithreaded test, except we run the fastest of our six movement algorithms with several million threads, each moving a particle in a random direction for a fixed number of steps. Final results are given in million movements per second, and a higher number is better.