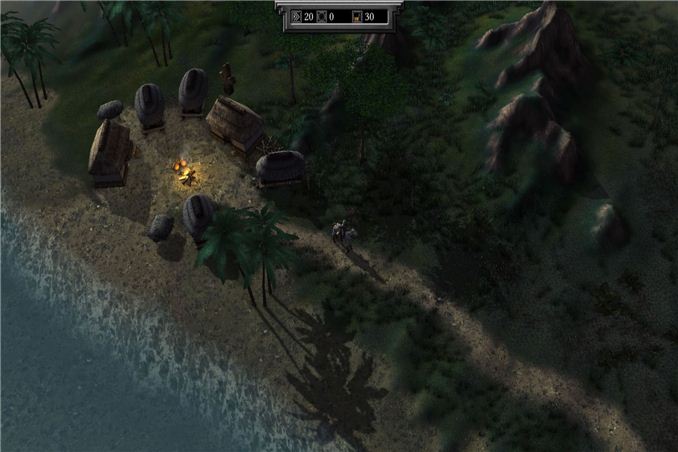 Another week, another sale, this time from a name that some might not immediately recognize: bitComposer. Which isn't to say that I don't recognize quite a few of their games; however, they're a smaller, independent publisher founded in 2009 and based in Germany. Anyway, the list of games includes some oldies-but-goodies along with some newer titles. As usual with the Humble Weekly, $1 gets you the core games, and $6 or more gets you a couple extras.
In alphabetical order, the four core games consist of Air Conflicts: Pacific Carriers (09/2012), Galaxy on Fire 2: Full HD (08/2012), Jagged Alliance: Classics – there are four games included, all fairly old but still good: Jagged Alliance (1994), Jagged Alliance: Deadly Games (1996), Jagged Alliance 2 (1999), and Jagged Alliance 2: Unfinished Business (2000) – and lastly Thunder Wolves (05/2013). The Jagged Alliance games are a personal favorite of mine, but while the original game and JA2 are quite good, the two expansions were just more of the same (and the 640x480 graphics are a bit of an eyesore these days). JA2 incidentally is basically the same story as Jagged Alliance: Back in Action, only with 2D graphics and a few other differences; some would say that it's still the better game.
Moving on to the additional titles that are unlocked with a $6 or higher donation, Expeditions: Conquistador (05, 2013) is a turn-based strategy/exploration/RPG titles where you roam around a map discovering the Americas and dealing with the indigenous population, with treasure as well. It's probably the most compelling game in the bundle, considering it's not that old and it has received decent reviews. The final game is another JA title, Jagged Alliance: Crossfire (08/2012), which is actually a standalone expansion to JA: Back in Action, with a new story and maps to play through. The core gameplay is largely unchanged, but the game as a whole is more difficult and doesn't add anything really new. If you liked Back in Action, Crossfire should keep you occupied for another 15-20 hours, but it sounds like more of a grind than the original.
Note that while most of the above games are available via Steam, while Jagged Alliance: Classics is a separate DRM-free title only. (I personally like having all of my games in my Steam library, but DRM-free packages are acceptable as well.) Four of the games are for Windows only, while Air Conflicts: Pacific Carriers and Expeditions: Conquistador are also available for OS X and Linux.
Wrapping things up, the Humble Store Debut continues, with daily sales on quite a few games. (PsychoNauts for $1.99 is certainly worth a look, and Tropico 4 for $5.99 isn't bad either, though it looks like prices/sales will change again in under two hours.) Four days still remain on the WB Humble Bundle as well, which has all three F.E.A.R. titles now along with the first two Batman games, plus a few other extras. If you haven't played all of those already, that's definitely a bundle to snag while you still can.
Source: Humble Weekly