Battlefield 3
Our major multiplayer action game of our benchmark suite is Battlefield 3, DICE's 2011 multiplayer military shooter. Its ability to pose a significant challenge to GPUs has been dulled some by time and drivers, but it's still a challenge if you want to hit the highest settings at the highest resolutions at the highest anti-aliasing levels. Furthermore while we can crack 60fps in single player mode, our rule of thumb here is that multiplayer framerates will dip to half our single player framerates, so hitting high framerates here may not be high enough.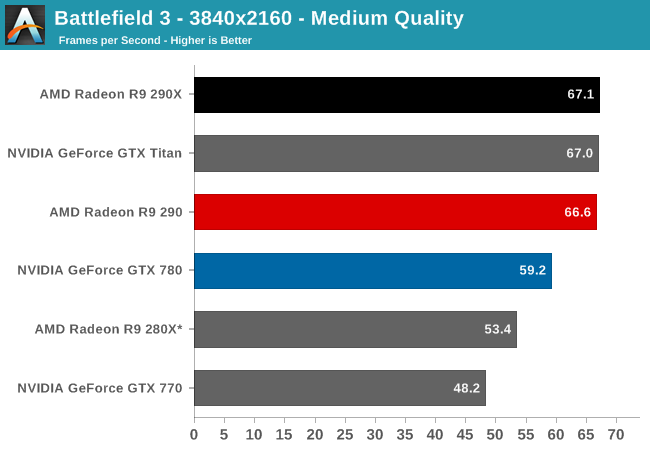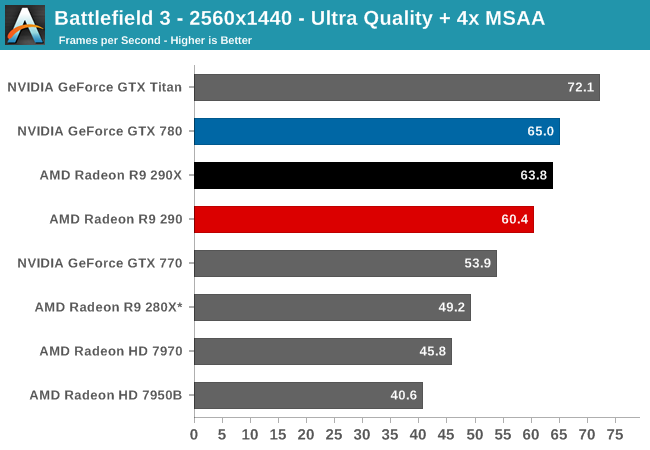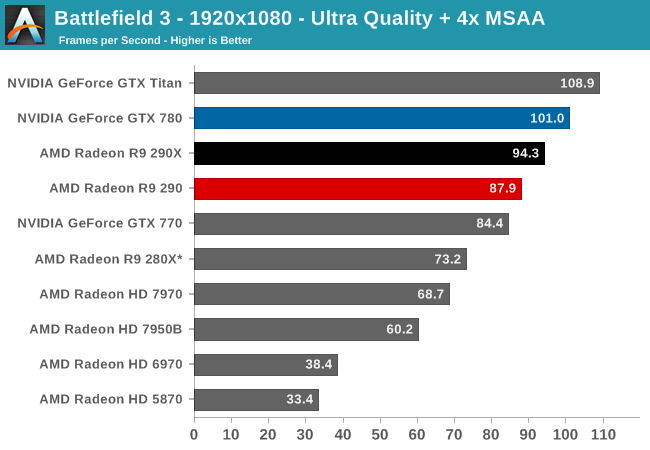 With Battlefield 3 generally favoring NVIDIA GPUs the 290X fell just short of the GTX 780, and consequently the 290 will fall back a bit further. As such the 290 trails the GTX 780 by 7% while trailing the 290X by a narrower 5%. Furthermore in this case the 290 just hits the cutoff for a 60fps average at 2560, which means the card should have no problem sustaining minimum framerates above 30fps in even the most hectic firefights.
Elsewhere the 290 doesn't get to enjoy quite the massive performance advantages over the 280X and GTX 770 that it enjoyed earlier, but it's still ahead of its cheaper competitors. Against the 280X the 290 is 23% faster, while against the GTX 770 it's a narrower 12%.