Company of Heroes 2
Our second benchmark in our benchmark suite is Relic Games' Company of Heroes 2, the developer's World War II Eastern Front themed RTS. For Company of Heroes 2 Relic was kind enough to put together a very strenuous built-in benchmark that was captured from one of the most demanding, snow-bound maps in the game, giving us a great look at CoH2's performance at its worst. Consequently if a card can do well here then it should have no trouble throughout the rest of the game.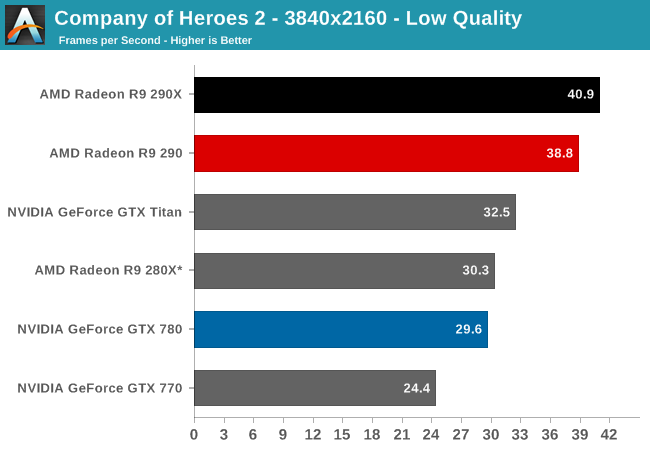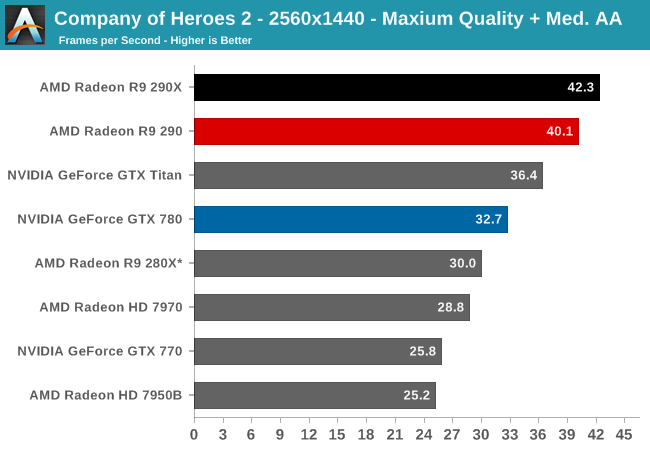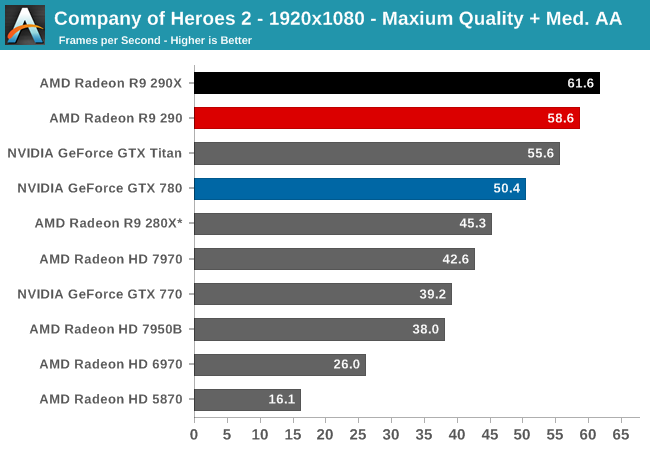 Unlike Metro, Company of Heroes 2 isn't a title that the 290X gets throttled by nearly as much in our benchmarking, but it's still something that once again demonstrates just how close 290 gets to 290X. 290 trails 290X by just 5%, a far cry from the $150 difference in price tags. Meanwhile because this is a game that AMD cards are doing so well in, the 290 also fares extremely well against the GTX 780, surpassing it by 23%. The performance gaps versus the 280X and GTX 770 are even larger yet, at 34% and 55% respectively.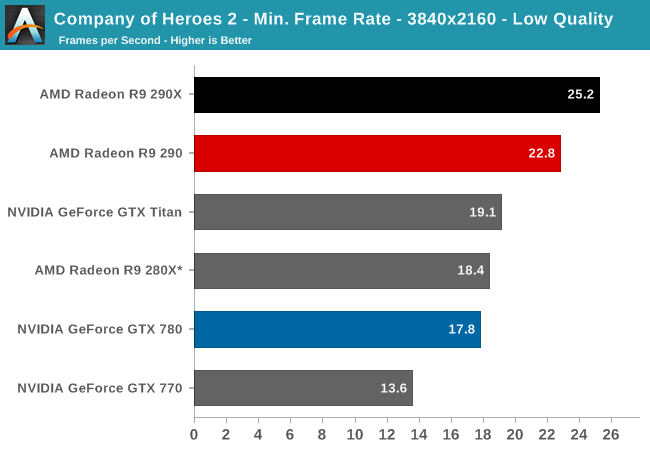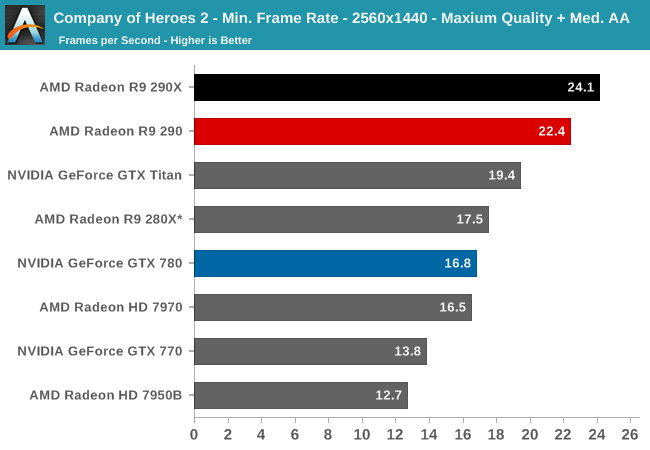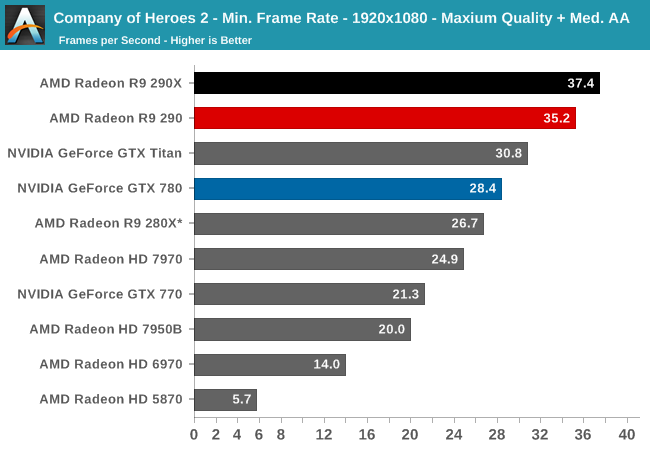 Minimum framerates are similarly in AMD's favor. On a relative basis the 290 falls behind the 290X by a little more here – by about 7% – due to the shader heavy workload of this benchmark's most difficult scene, but that's still only 7% behind a card 38% more expensive. Or to once again draw a GTX 780 comparison, it's 33% faster.