Battery life remains a huge concern for savvy smartphone shoppers. Opportunistically charging a phone and worrying about making it through an entire day with just a single charge cycle is a common complaint as well. The HTC One max addresses some of the complaints myself and others had with charging on the HTC One which charged at only 1 amp, instead the One max charges at up to 1.5 amps. Although I wasn't sampled it, the One max box will also include a 1.5 amp charger from HTC that's slightly taller than the previous generation. This definitely helps offset the increase in charge time that would've resulted given the 43 percent larger 3300 mAh 3.8V (12.54 watt hour) battery.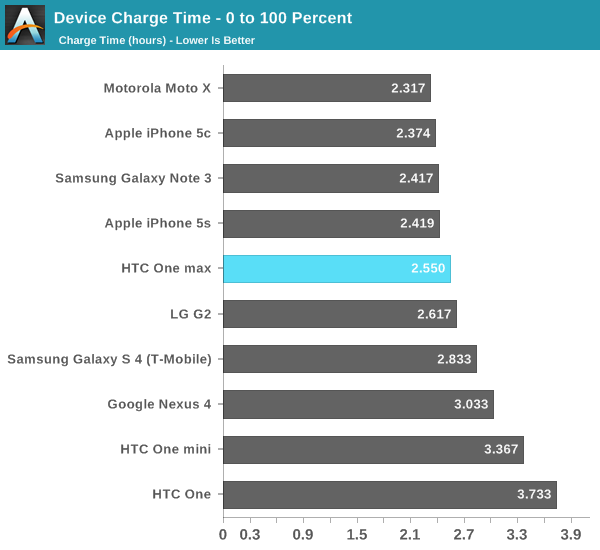 The HTC One charges a bit faster with the latest updates, however the linear region of the charge curve is entirely dominated by that 1 A charging maximum. With the 1.5 A charging in the One max we actually see considerably faster charge times in spite of the larger battery. HTC continues to use BC 1.2 to the best of my knowledge for signaling.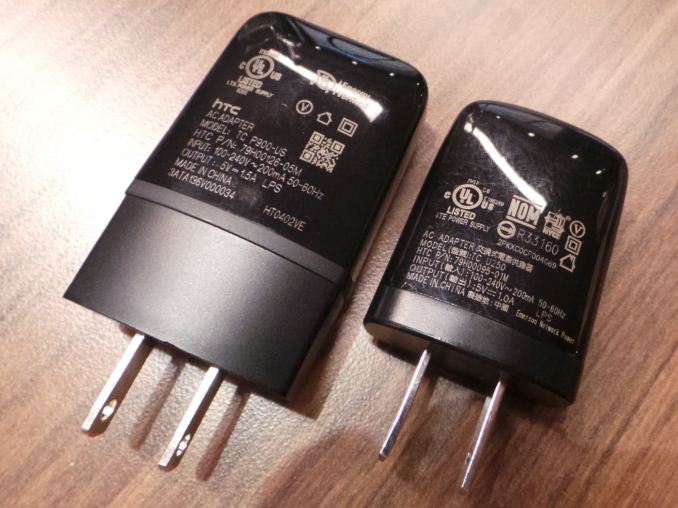 To assess battery life, I ran the One max through our battery life test suite. Our battery life test is unchanged, we calibrate the display to exactly 200 nits and run it through a controlled workload consisting of a dozen or so popular pages and articles with pauses in between continually, until the device dies. This is repeated on cellular and WiFi, in this case since we have an international model of the One max that lacks the LTE bands used in the USA, that's 3G WCDMA on AT&T's Band 2 network. The talk time call test is self explanatory and also unchanged.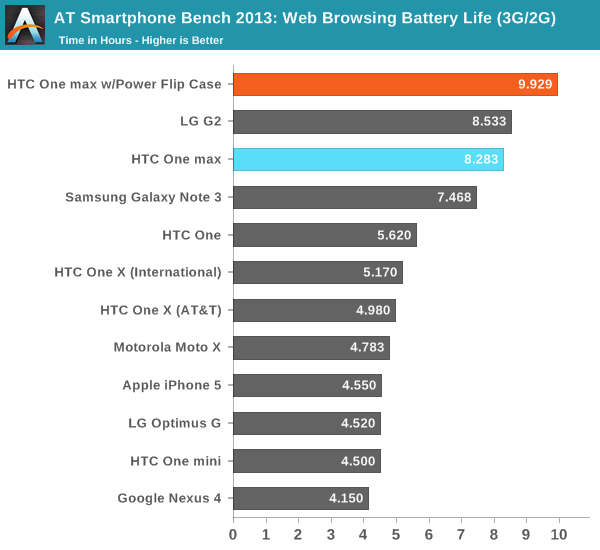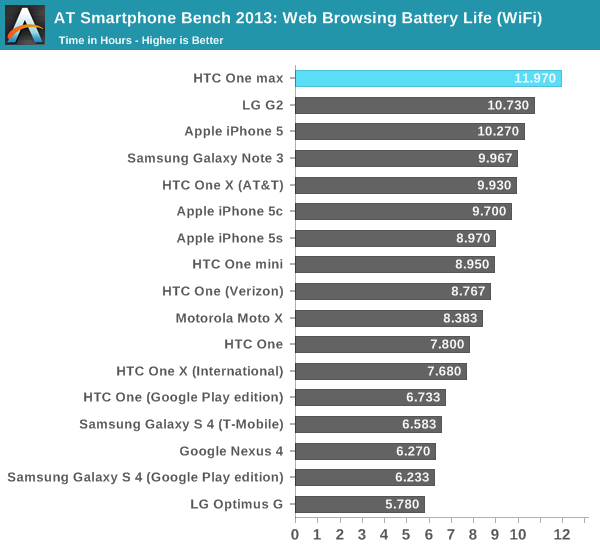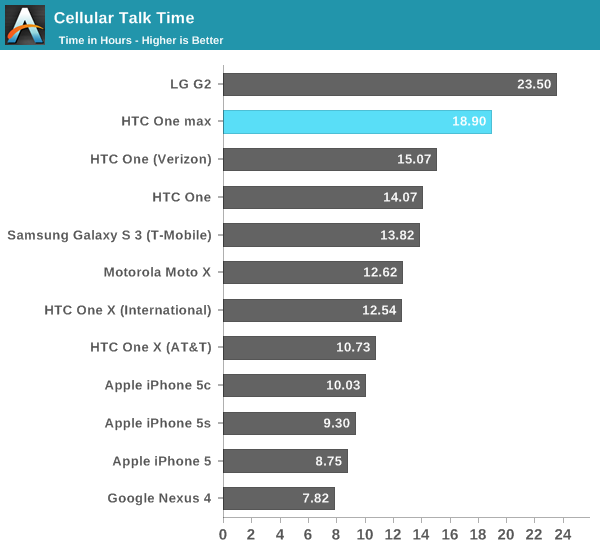 The results speak for themselves, the One max lasts quite a long time on battery, even with a large display. I expected the One max to lose to the Note 3 on the cellular test initially, but it posts an impressive result. I suspect display power might be the reason here between AMOLED and the more pragmatic LCD in the One max. I measured the One max with the flip case on as well, and it adds about 20 percent more battery time to the device. I'm curious to see how the USA-bound variants with LTE fare, but the One does impress with excellent battery life.