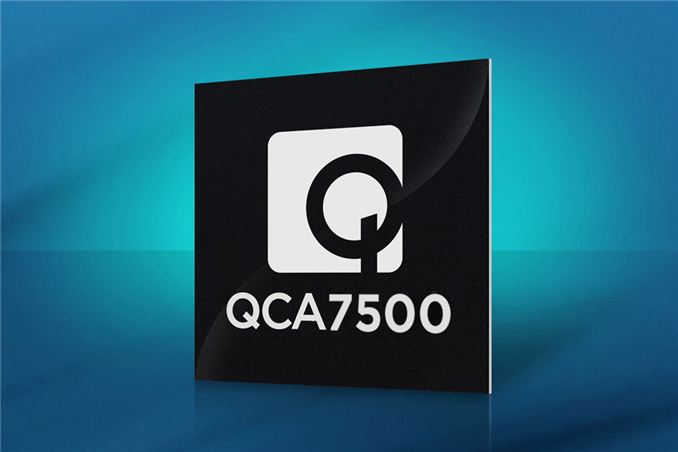 In October 2012, Qualcomm Atheros introduced their first HomePlug AV2 (HPAV2) solution in the form of the QCA7450/AR1540 chipset. It did boast of theoretical speeds up to 500 Mbps, but lacked support for all the MIMO profiles.
Today, Qualcomm Atheros is announcing the QCA7500 HPAV2 solution to deliver gigabit-class performance using existing electrical wiring. The QCA7500 is highly integrated, with no need for an external AFE (analog front end). An integrated 2x2 MIMO AFE line driver reduces system cost. It also includes TR 069 remote management support. The MIMO feature comes with optimized beamforming coefficients. As expected, kits based on the QCA7500 will be interoperable with the already installed HomePlug solutions.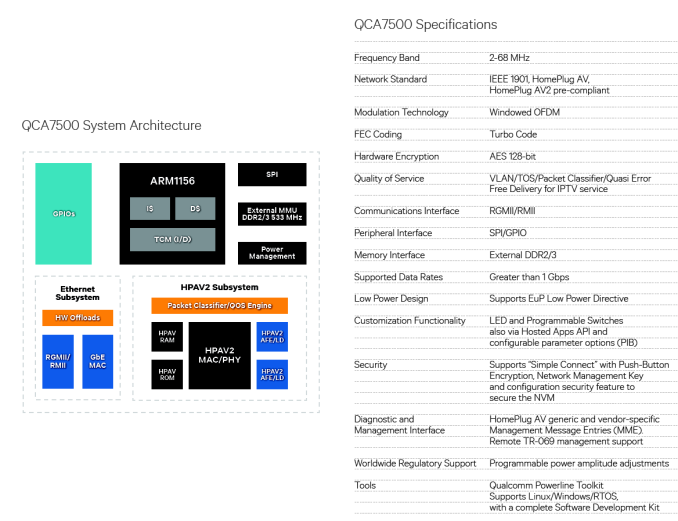 The QCA7500 has an operational frequency band between 2 and 68 MHz and boasts compatibility with IEEE 1901 and HPAV, and pre-compliance with HPAV2. 128-bit AES encryption is available along with a hardware QoS engine. An integrated ARM1156 CPU manages the Ethernet and HPAV2 subsystem and interfaces with the rest of the SoC components.
Qualcomm Atheros has been promoting the Hy-Fi hybrid networking solution heavily over the past couple of years. They claim that the QCA7500, coupled with the VIVE 11ac solutions will be compliant with the nVoy / IEEE 1905.1 hybrid networking standard.