Display
Like Surface 2, Surface Pro 2 ships with 150% DPI scaling enabled for classic desktop applications. Unfortunately even under Windows 8.1 there are a lot of issues with DPI scaling in 3rd party applications and touch targets. Chrome for example is mostly unusable as a touch browser in classic mode.
There's not much difference between the new 1080p panel in Surface 2 and what's in Surface Pro 2. Both feature a laminated cover glass and the same increase in color gamut. The end result is a big improvement over the previous generation, but not quite up to the level of color accuracy we've come to expect from cheaper tablets.
Surface Pro 2's display does get substantially brighter than the panel in my Surface 2 review sample. One thing I don't have a good feel for is just how much variation there is between panel suppliers into the Surface lines.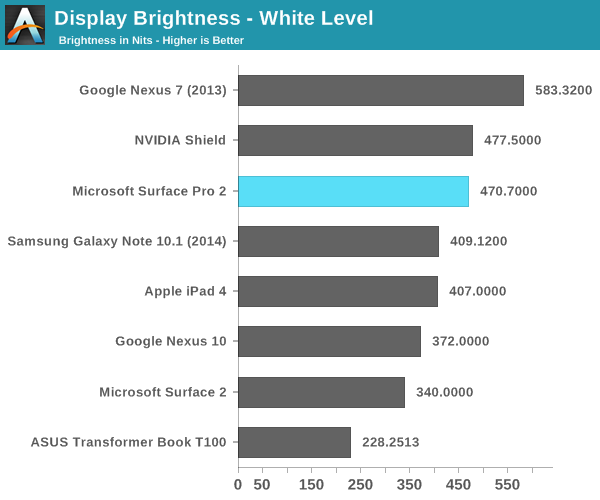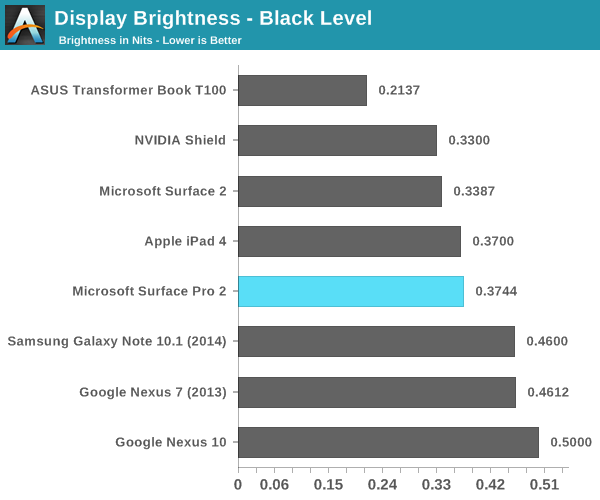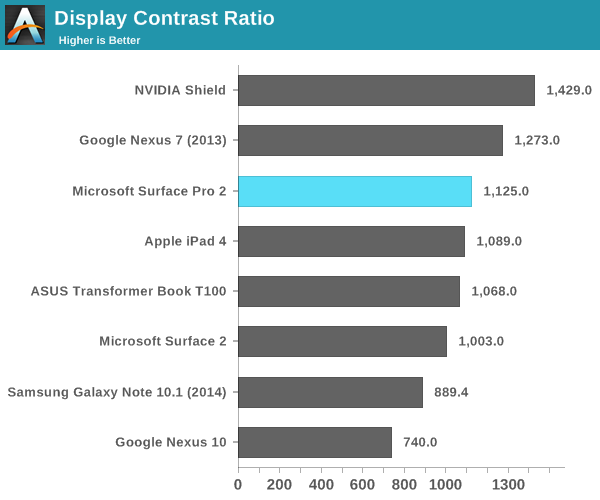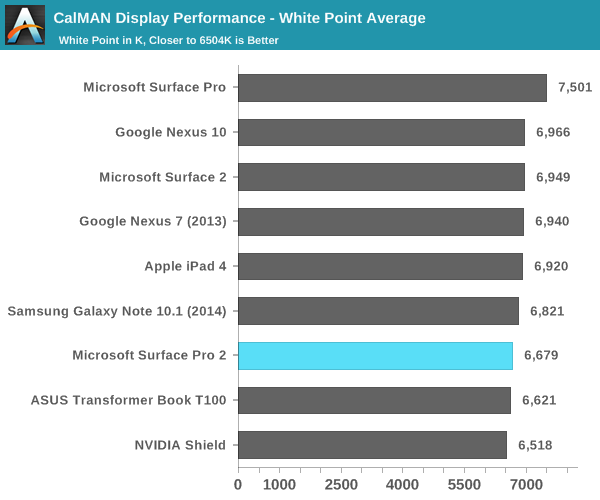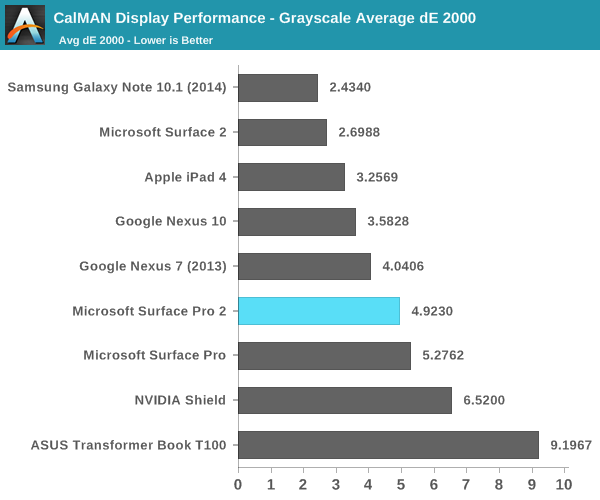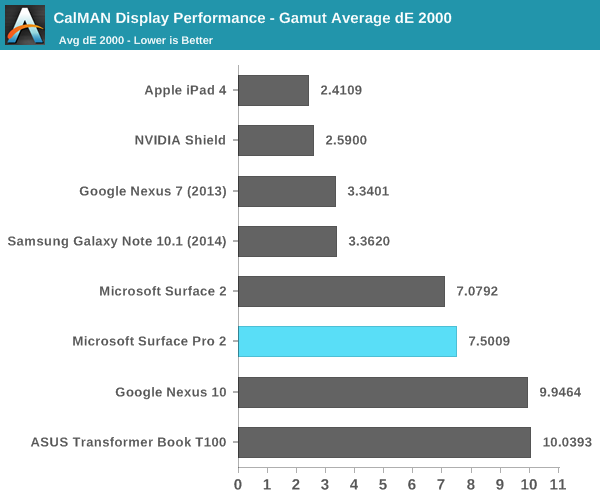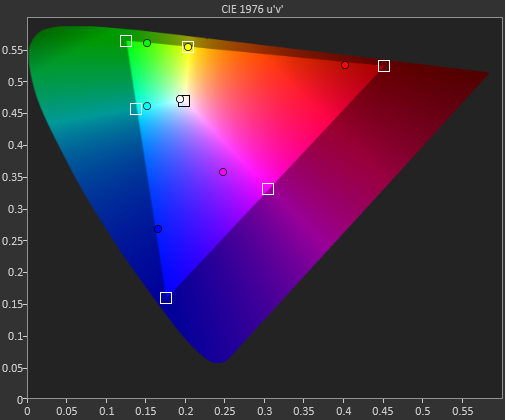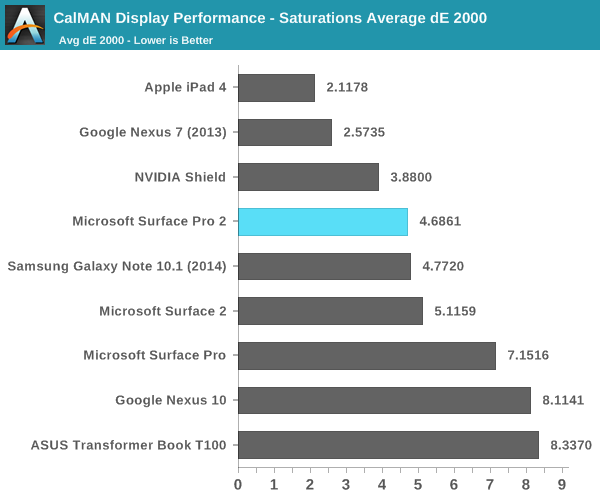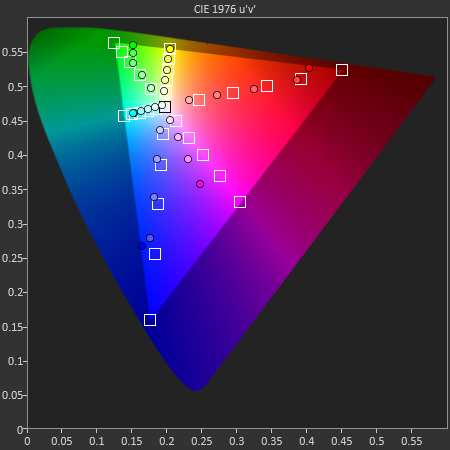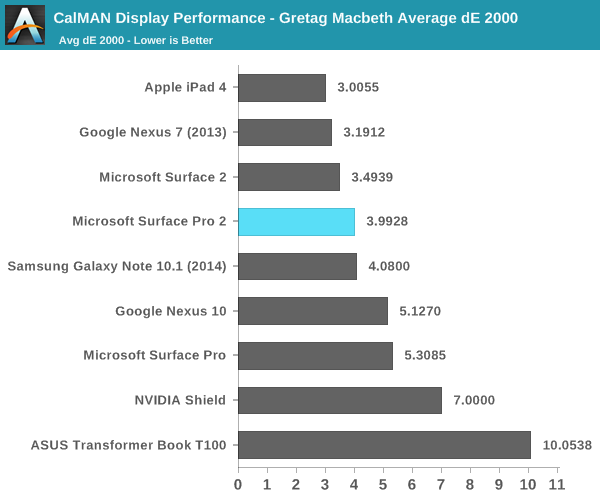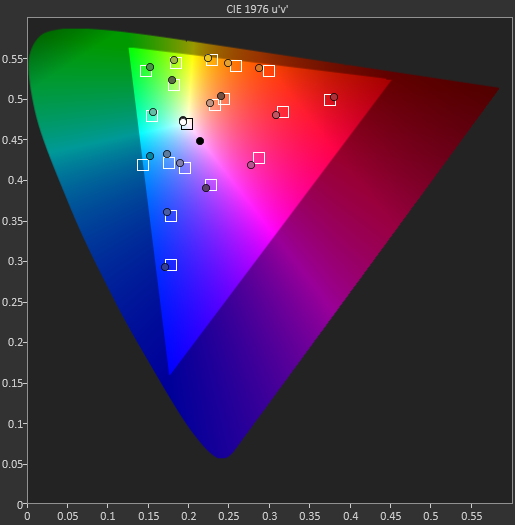 It really is a very good display, it just could be better.