Gaming Performance
Having taken a look at the specifications and construction of Gigabyte and EVGA cards, let's dive into the matter of their performance. Note that the stock clockspeeds for these cards are within 13MHz (one boost bin) of each other; this goes for the boost clock and the max boost bin, too. Futhermore memory clocks are tied entirely at 6GHz each.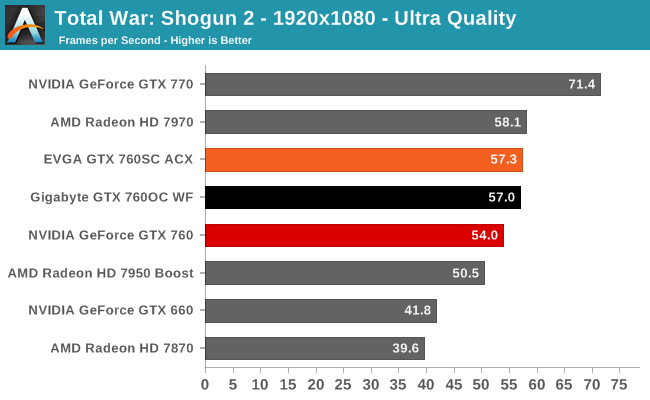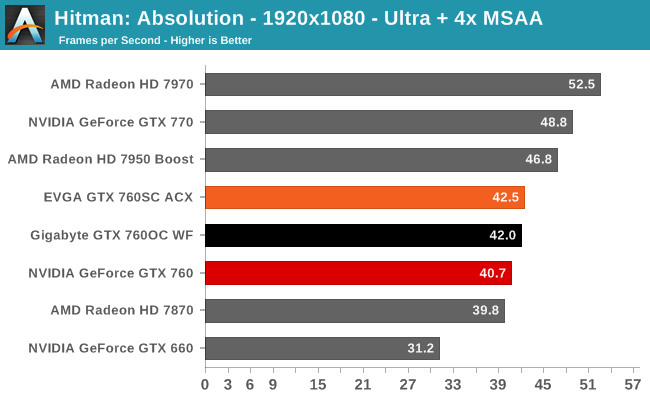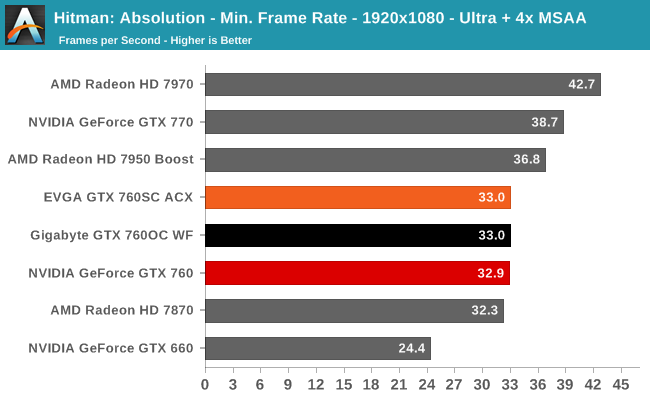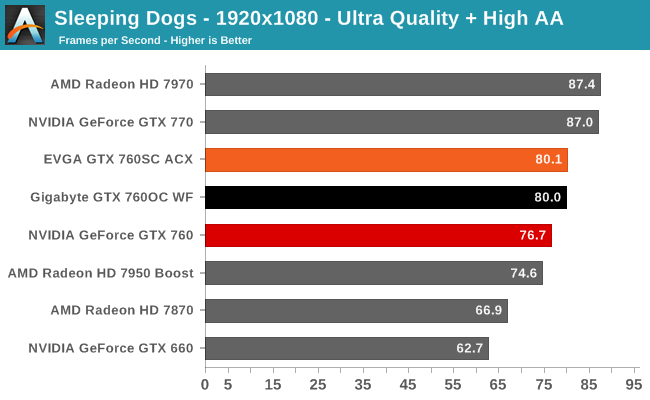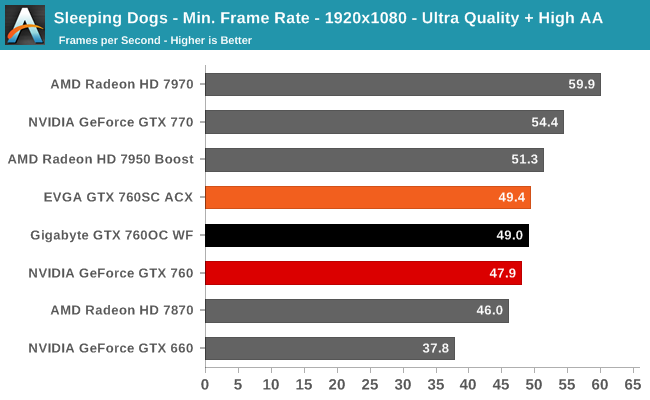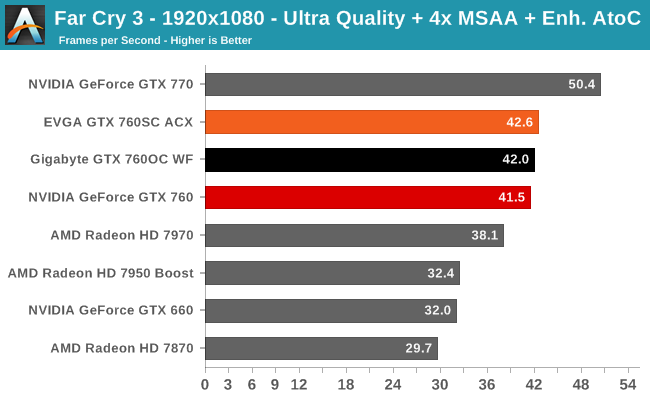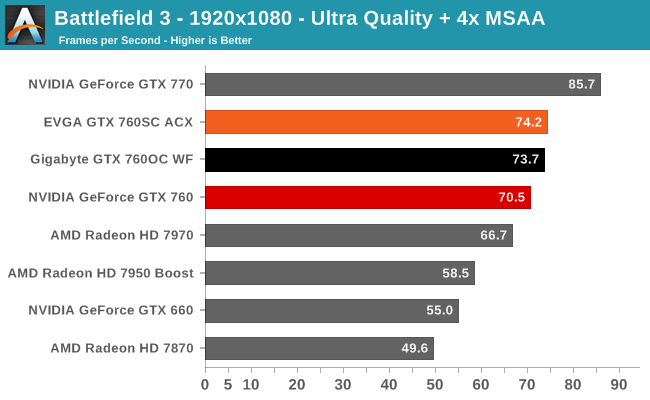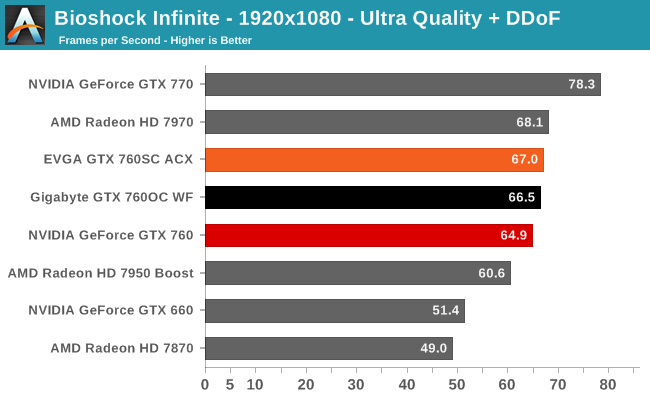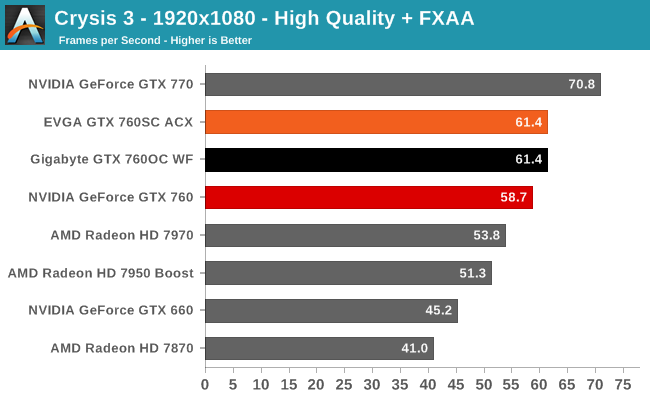 Because the two cards are so close in clockspeeds, there's little appreciable difference to speak of in our benchmarks. They are for all intents and purposes tied; the margin for experimental variation is larger than the 1% variation in clockspeed between the two cards. That said, the EVGA card does end up technically surpassing the Gigabyte card rather consistently, which is somewhat surprising since it's the Gigabyte card that has the clockspeed advantage.
Compared to a reference clocked GTX 760, both are notably faster, but not especially so. Without a memory overclock the performance gains are limited to scenarios where the games in question are mostly GPU limited as opposed to memory bandwidth limited, so the gains range between 3% in games such as Bioshock, up to 6% in games like Total War: Shogun 2. On average the cards are just 4% faster than their stock clocked counterpart, less than half the GPU overclock they possess. 4% is not insignificant, but it's typically not enough to buy higher quality settings or higher resolutions. Factory overclocks really don't start getting interesting unless we can pass 5%, which both cards are coming up just shy of.