For our single discrete GPU testing, rather than the 7970s which normally adorn my test beds (and were being used for other testing), I plumped for one of the HD 6950 cards I have. This ASUS DirectCU II card I purchased pre-flashed to 6970 specifications, giving a little more oomph. Typically discrete GPU options are not often cited as growth areas of memory testing, however we will let the results speak for themselves.
Dirt 3: Average FPS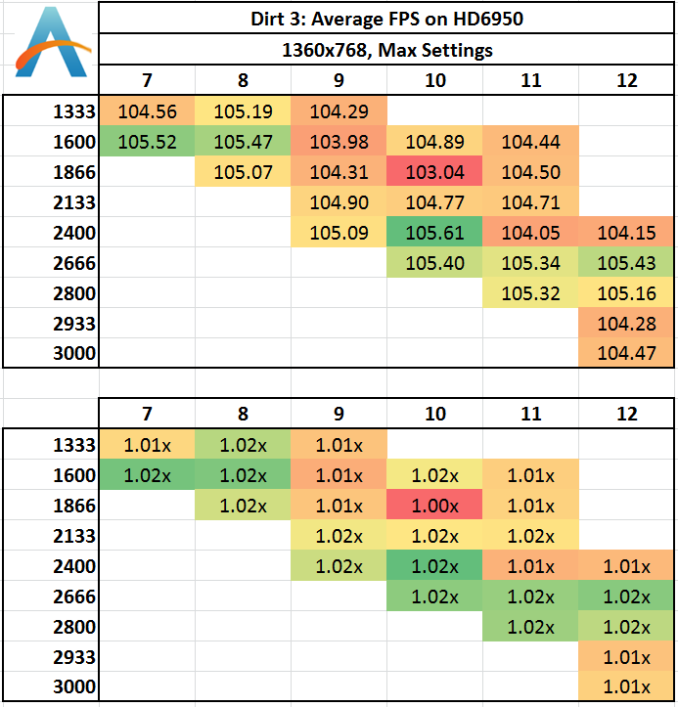 Dirt 3 commonly benefits from boosts in both CPU and GPU power, showing near-perfect scaling in multi-GPU configurations. When using our HD6950 however there seems to be little difference between memory settings with no trend.
Dirt 3: Minimum FPS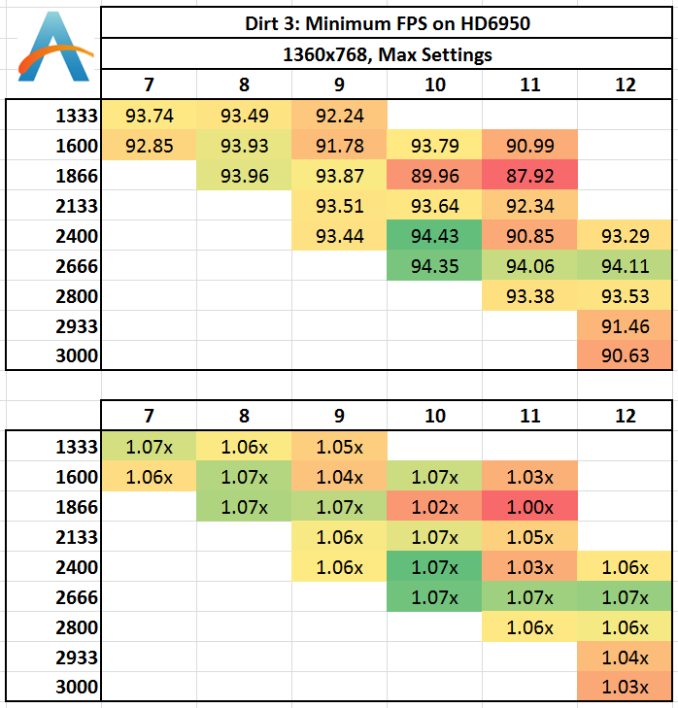 Minimum frame rates show a different story – Dirt 3 seems to prefer setups with a lower CL – MHz does not seem to have any effect.
Bioshock Infinite: Average FPS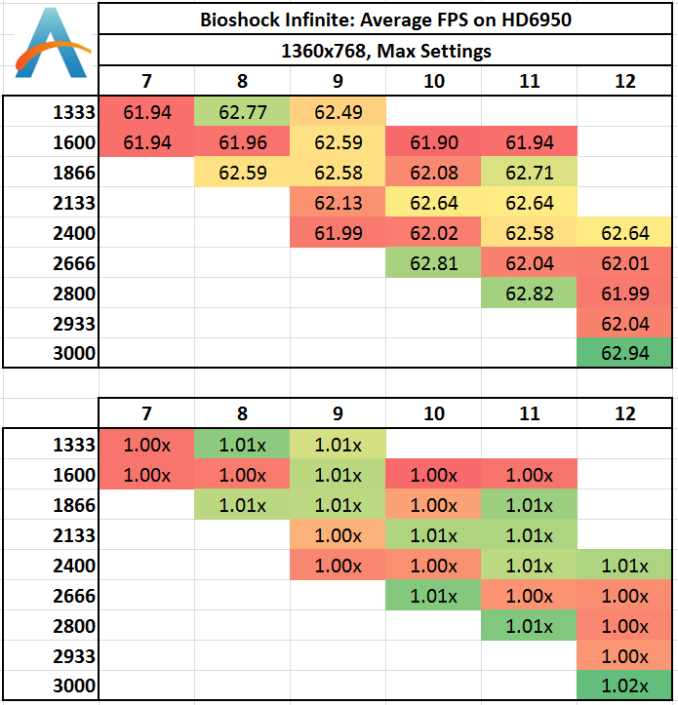 Single GPU frame rates for Bioshock has no direct effect for memory changes with less than 2% covering our range of tests.
Bioshock Infinite: Minimum FPS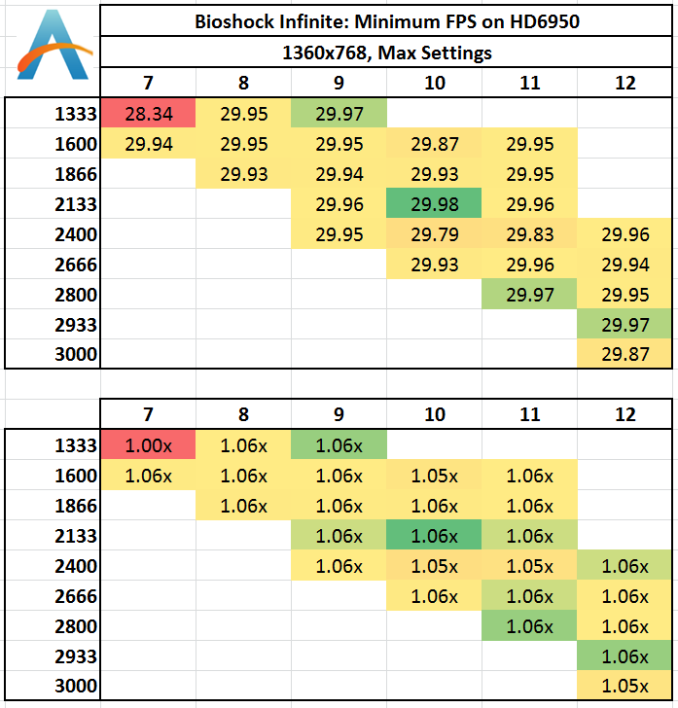 One big sink in frame rates seems to be for 1333 C7, although given that C8 and C9 do not have this effect, I would presume that this is more a statistical outlier than an obvious trend.
Tomb Raider: Average FPS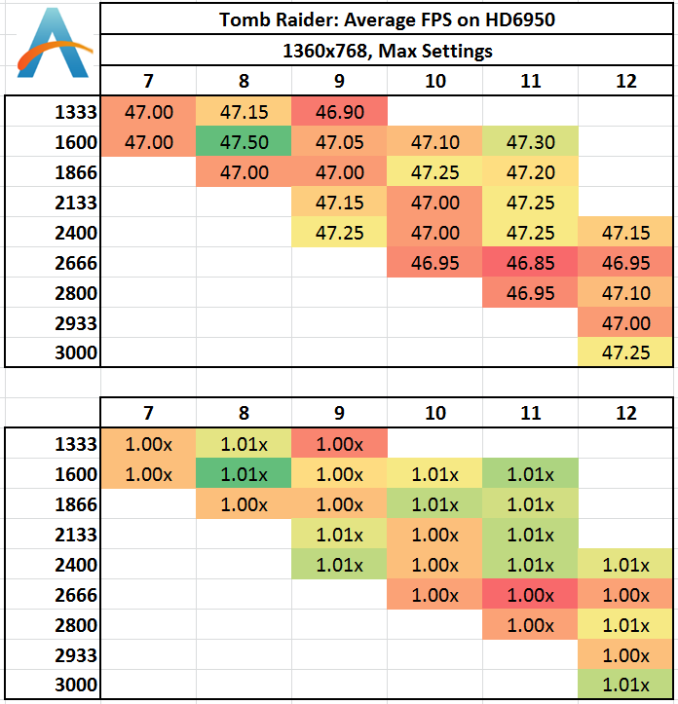 Again, we see no obvious trend in average frame rates for a discrete GPU.
Tomb Raider: Minimum FPS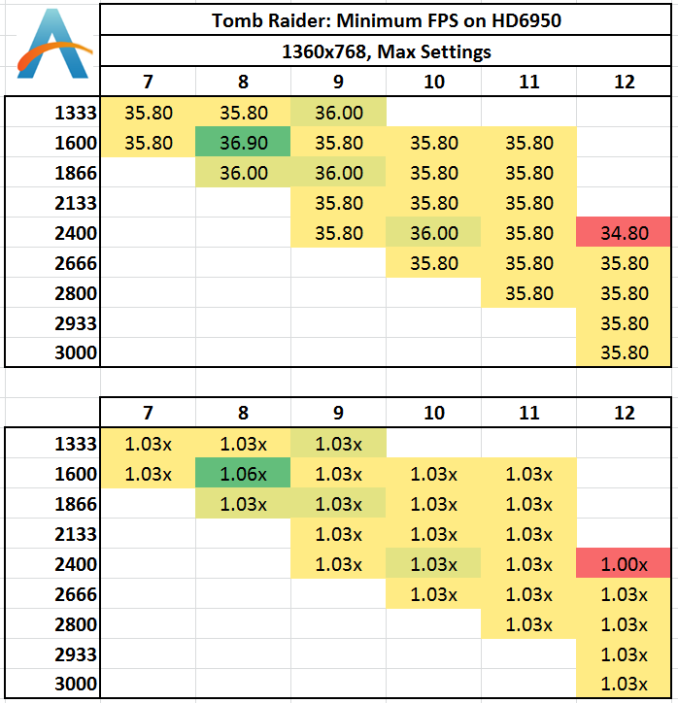 While minimum frame rates for Tomb Raider seem to have a peak (1600 C8) and a sink (2400 C12), this looks to be an exception rather than the norm, with minimum frame rates typically showing 35.8 – 36.0 FPS.
Sleeping Dogs: Average FPS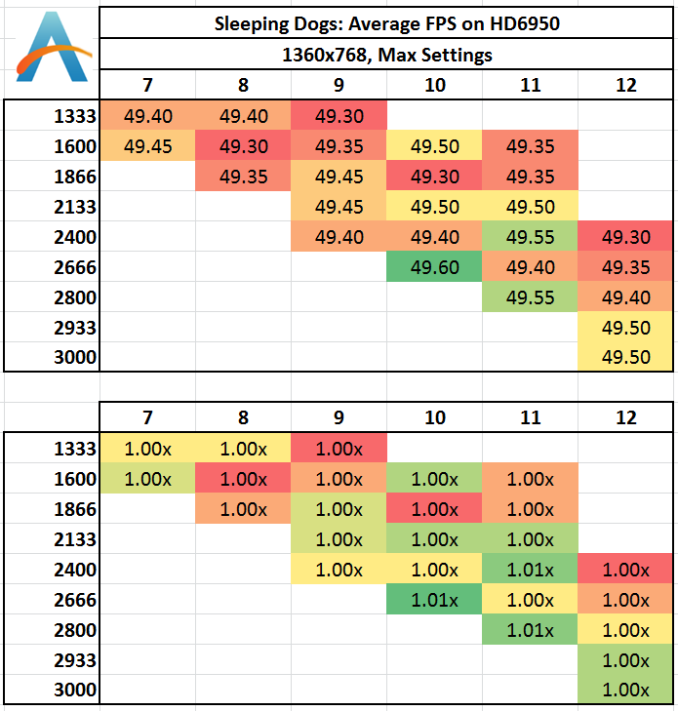 Frame rates for Sleeping Dogs vary between 49.3 FPS and 49.6 FPS, showing no distinct improvement for certain memory timings.
Sleeping Dogs: Minimum FPS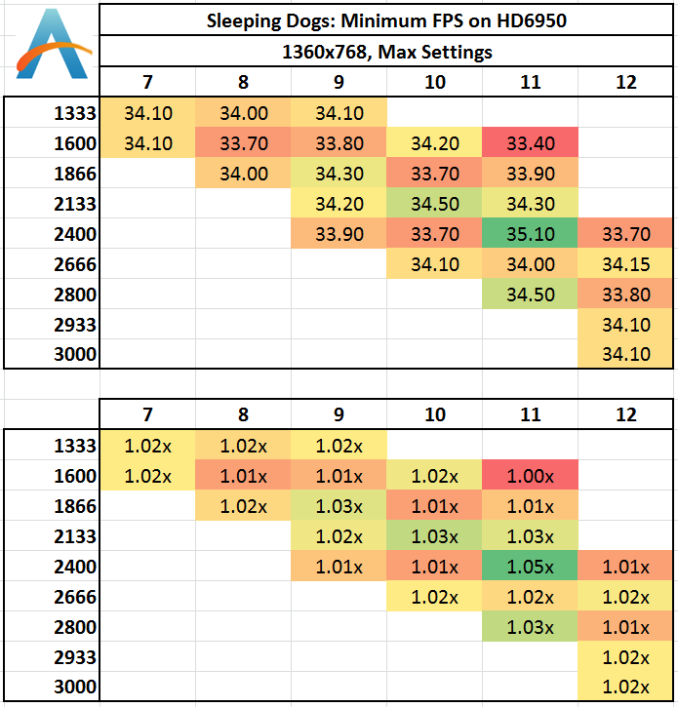 The final discrete GPU test shows a small 5% difference from 1600 C11 to 2400 C11, although other kits perform roughly in the middle.