The aforementioned issues with the NVIDIA GeForce GTX 780M don't prevent it from turning in an excellent performance, just not the one we'd hoped for. That in mind, the two 780Ms in the Alienware 18 are still able to offer a fantastic gaming experience with a decent amount of headroom.
Results for our "Value" benchmarks are in Bench but not really necessary when you're dealing with this much gaming horsepower. For academic purposes I'll trot out the "Mainstream" benchmarks before hitting the high end where the Alienware 18 will really shine.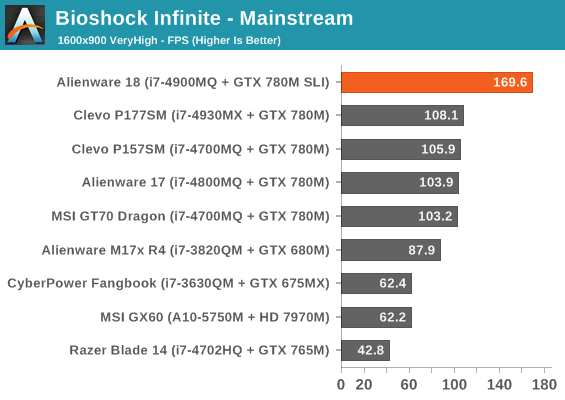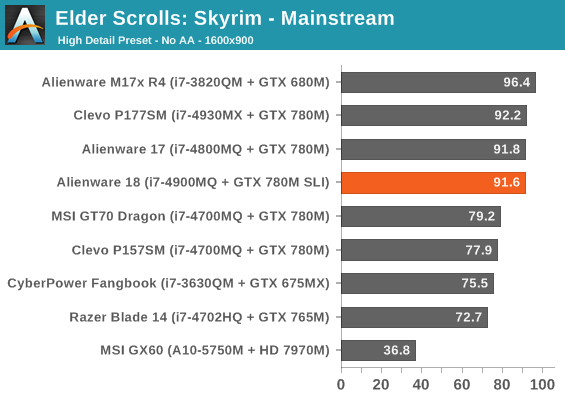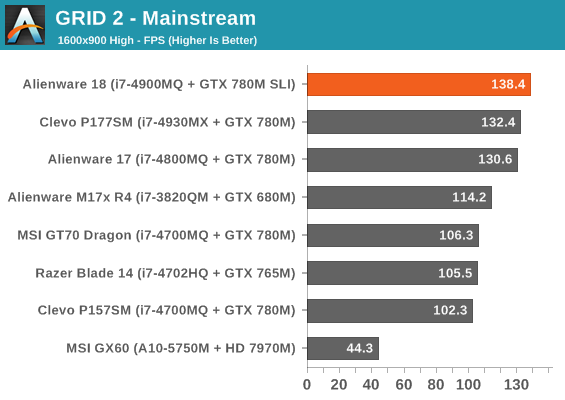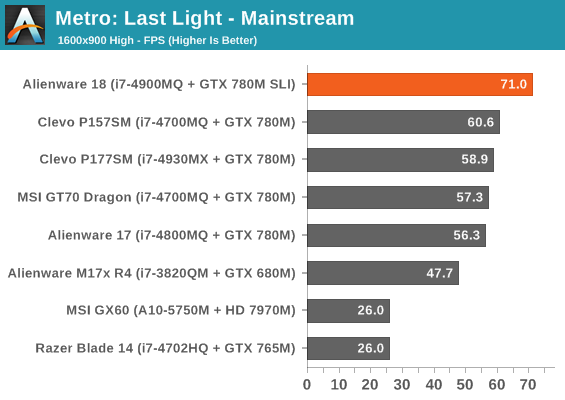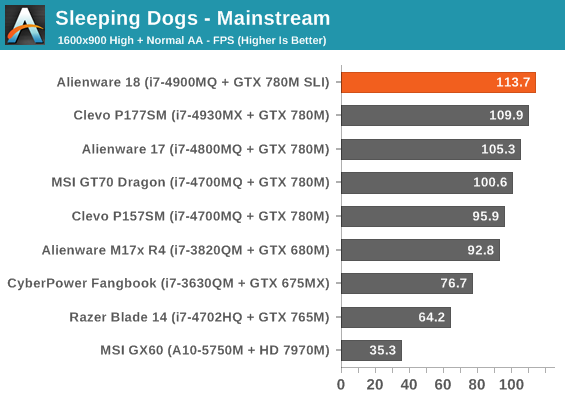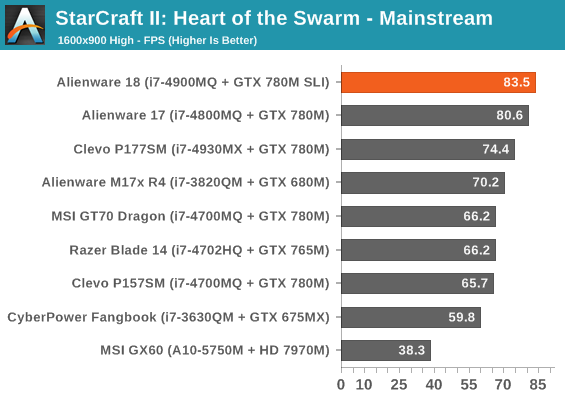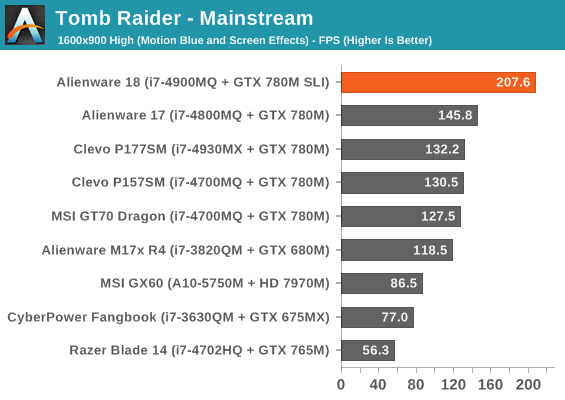 The mainstream benchmarks are at least helpful for teasing out which games are more CPU limited versus which ones are more GPU limited. Skyrim and StarCraft II are old hands, but we've found GRiD 2 to also be a bit exacting on the CPU. Of course, the enthusiast class 1080p benchmarks are where the two GTX 780Ms in SLI will really stretch their legs, and for these we've included performance data from a desktop system with an overclocked i7-4770K and GeForce GTX 780 as a point of comparison.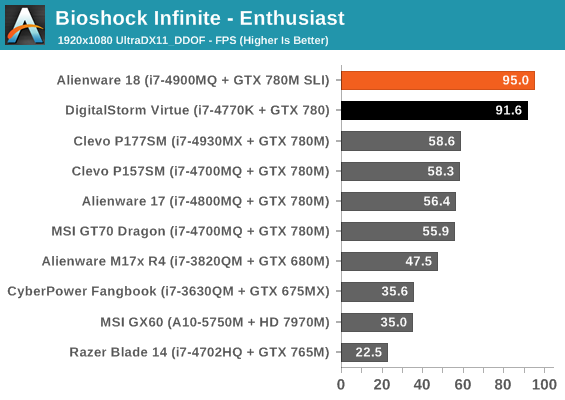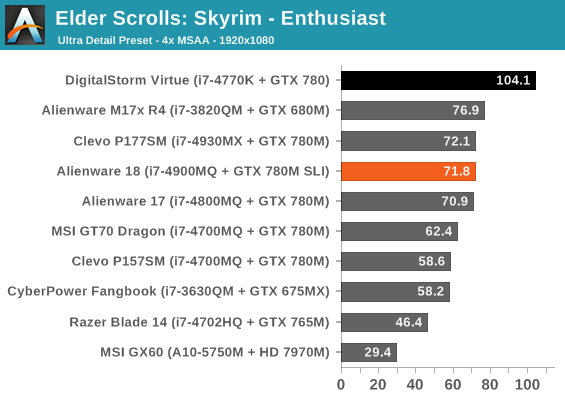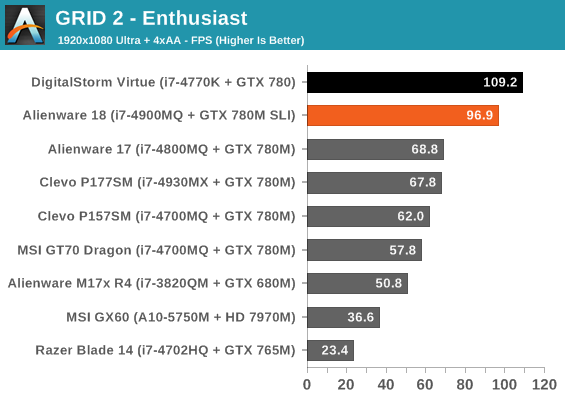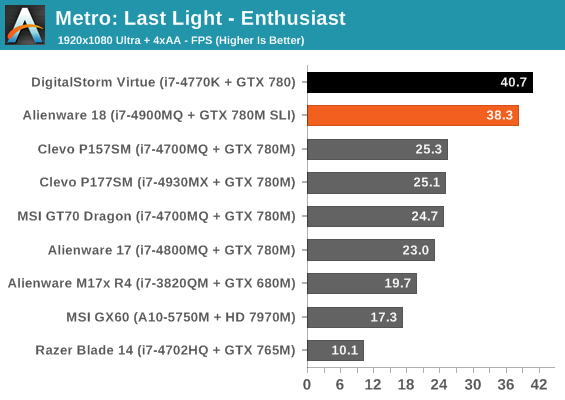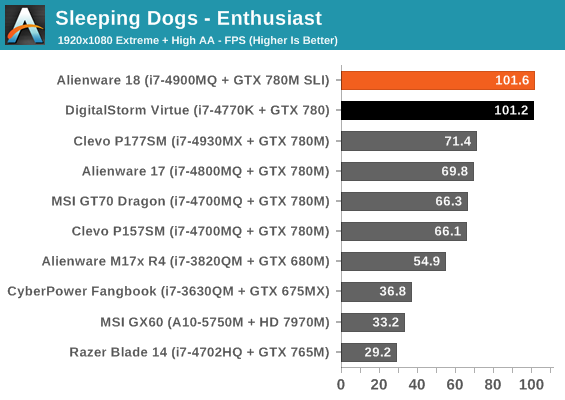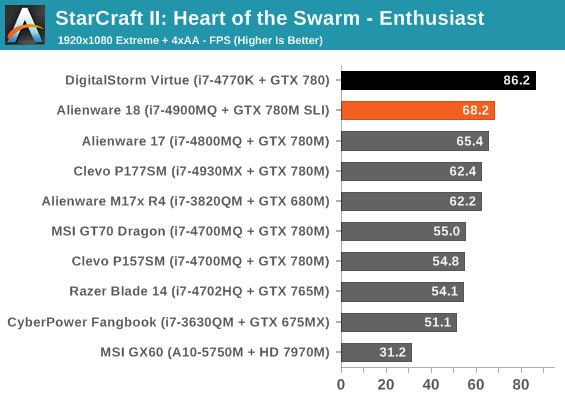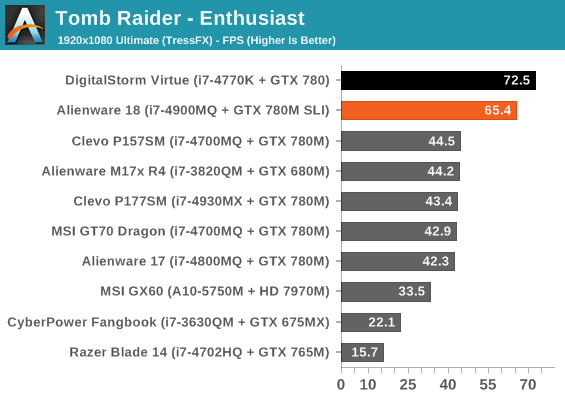 Skyrim and StarCraft II continue to scarcely benefit from the extra GPU horsepower, and keep in mind that SLI does have CPU overhead, but every other game gets a healthy boost. Unfortunately a single desktop GTX 780 paired with a 4.4GHz Haswell chip is still at least as fast or faster. While there are games that obviously need more CPU power, I honestly think the Alienware 18 would benefit as a whole from a jump to the much more expensive i7-4930MX. That puts the buyer in an unfortunate position; the 18 is already very expensive to begin with, but if you want to get the most out of your multi-GPU configuration you're probably going to want to have the extra headroom the i7-4930MX will give you to play with, which is a $500 upgrade on top of the highest end stock model.