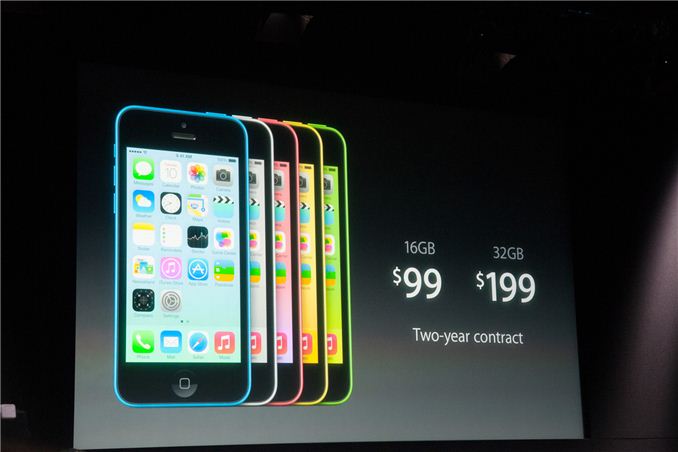 Apple just announced the iPhone 5C. 4-inch Retina Display, A6 SoC, single piece polycarbonate back, 8MP iSight camera and new front facing FaceTime HD camera with 1.9µm pixels. Internally there's a steel frame that doubles as the antenna structure. The 5C is available in 5 colors (blue, white, pink, yellow, green).
The iPhone 5C takes the place of the iPhone 5. Previously Apple would've moved the iPhone 5 down the price chain and replaced it at the high end. The all-metal iPhone 5 likely wouldn't scale well to lower costs, so Apple moved to a polycarbonate design for the 5C. The result is a device with comparable specs to the iPhone 5, but starting at $99.
The iPhone 5C will be available starting on September 20th.
Check out our full coverage of Apple's Town Hall event in our live blog.