Noise measurements
For our noise measurements, we chose to use the same testing methodology as Tom's Hardware Guide. This way our results can directly be compared to the results published there - which is convenient, since we do not always test all the models reviewed there and vice versa. The test setup consists of a soundproof box in which the fan noise is measured using a Lutron SL-4001 sound level meter.
We were not able to reproduce the results from Tom's Hardware Guide exactly, but we got very close. The differences can be explained by tolerances of the fans (rpm varies) and the slightly different design of the sound proof box.
Here is a photo of our sound-insulating box. The gray thing you see on the right is the head of the sound level meter.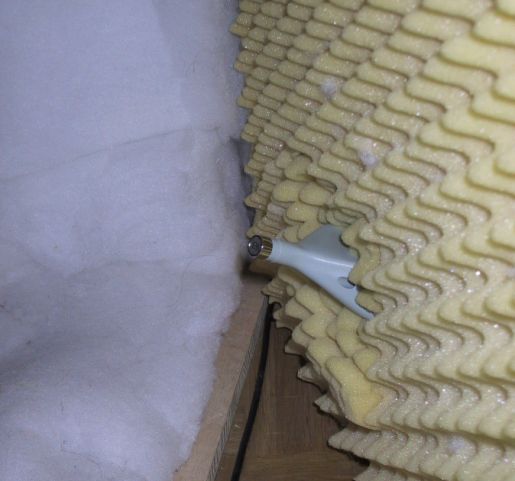 What about the remaining tests?
The test under real-world conditions and the fan air speed tests have already been described in the November 2000 cooler roundup.