There isn't a good lag tester on the market that can do 2560x1080 natively. I'm sticking to using the Leo Bodnar lag tester at 1080p because it is a well-known, reliable test that is easy to duplicate. Most scalers also introduce very little delay now compared to color management and other display features.
The ASUS MX299Q helps make my point here in that even scaling the image, we see only 9ms of lag overall. No one should find fault with the performance of the MX299Q when it comes to response times. This shows companies can design displays with very little lag, even if a scaler is introduced into the signal path.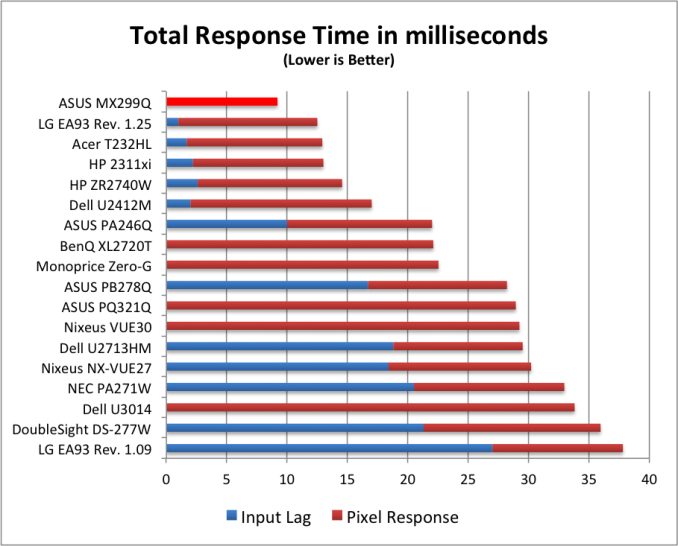 The MX299Q certainly conserves power. The most it pulls down is 38 watts, and normalized for screen size it winds up as one of the more efficient models that I have tested. Excellent results here from the ASUS MX299Q.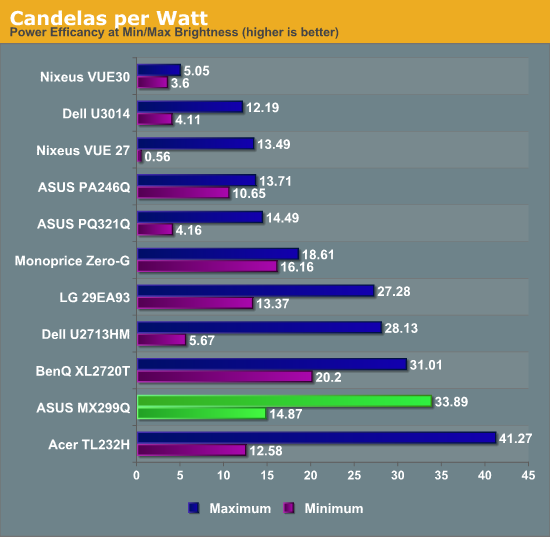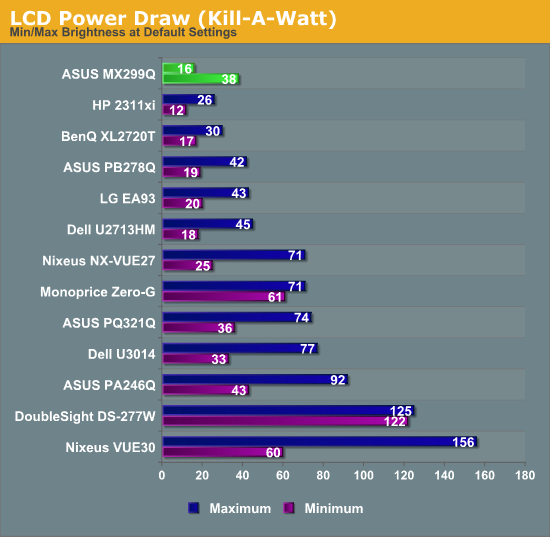 The gamut of the MX299Q also performs a bit over expectations at 75% of the AdobeRGB space. It isn't close to enough of the AdobeRGB space to use it in that mode, but for sRGB material it will work very well.