Performance - Networked Environment
LenovoEMC's PX2-300D (based on the Intel Atom D525) was used as the testbed for evaluating the performance of the drives in a NAS enclosure. The PX2-300D is a 2-bay NAS unit. Only JBOD, RAID-0 and RAID-1 configurations are possible. Due to the lack of multiple samples of the Seagate NAS HDD, we restricted ourselves to evaluating a single disk configuration (JBOD) over the network A CIFS share was set up on the NAS and mapped on a Windows 7 VM. Intel NASPT / robocopy as well as IOMeter traces were run on this CIFS share.
Intel NASPT / robocopy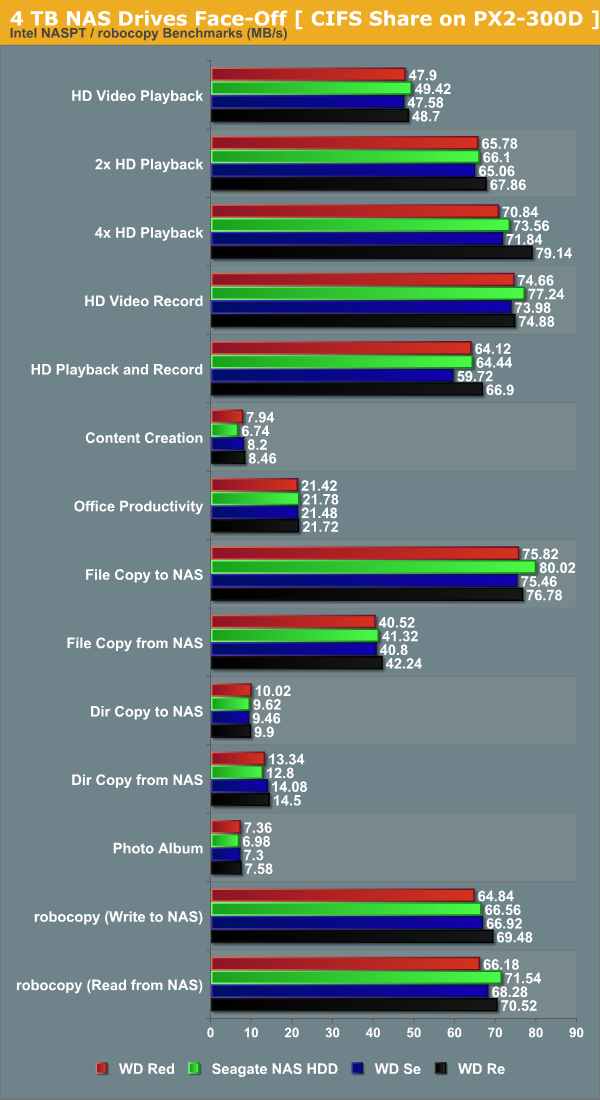 As expected, the WD Re takes the lead in many of the benchmarks. However, the Seagate NAS HDD is no slouch, and actually manages to hold its own in most of them (in fact, the read performance is pretty decent in this configuration).
IOMeter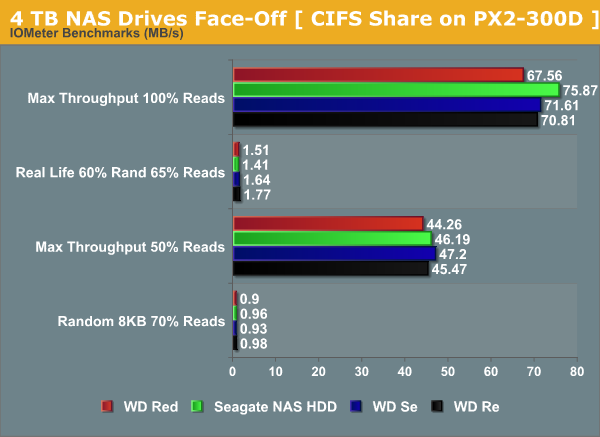 IOMeter provides even more interesting results. The Seagate NAS HDD actually surpasses the WD Red in three of the four benchmark runs. That said, performance is only half the story in the 1-5 bay NAS market. Power consumption is also a very important metric. How much of a penalty do we have for the increased performance? The next section provides us some answers.