Camera
The G2 joins an exclusive group of smartphones that include optical image stabilization (Lumia 920, 925, 928, 1020, HTC One). This works by physically moving the optical stack around inside the camera module to counteract hand shake and movements during image or video capture, using orientation data from a nearby gyroscope. The goal is to eliminate shakes during video capture and also to enable longer exposures during low light scenarios.
The G2 includes a 13 MP Sony IMX135 Exmor RS CMOS sensor with 1/3.06-inch size and 1.12µm pixels. We've seen this CMOS in a lot of other devices, what's different is the optical system (in this case F/2.4 with 4.0mm focal length, for around 29mm in 35mm equivalent numbers) and of course the new module which includes OIS.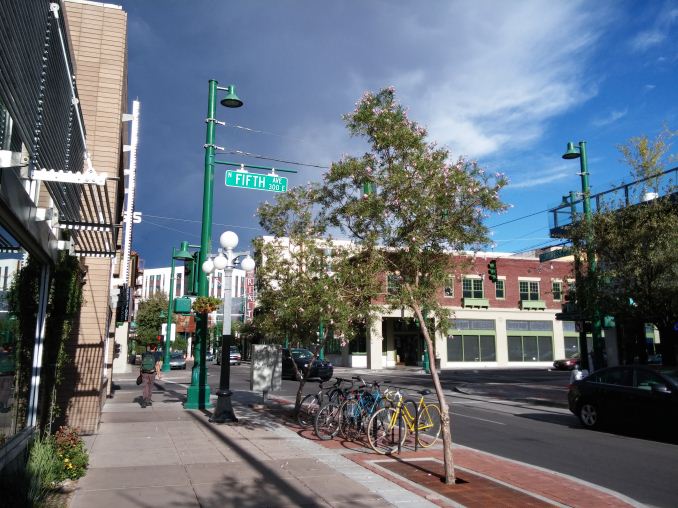 I'm still working on a big analysis of the G2's performance, but so far I'm very impressed with the resolution that this affords and the G2's ability to still produce decent results indoors where light isn't so good and outside at night. I've only been able to use the G2 as a daily and take pictures with it for a short time, but including OIS is definitely a step in the right direction if the industry wants to adopt 1.1µm class pixel pitches.
I had a chance to get photos with the G2 at our camera bench locations, of which 3, 4, 5, and 7 remain, and inside the lightbox with the lights on and off, and of our test patterns. I also took one in low light replicating the low light lightbox tests I've done before.
The G2 seems to have a low light mode it kicks into automatically regardless of whether you're in the normal mode or night mode from the scenes menu; when it's in this mode it doesn't record shutter time or ISO in EXIF, just like Galaxy S4, so I can only assume that LG is also combining multiple exposures. It makes it a little hard to figure out just how far you can push OIS in the G2, but the result does look very good.
In addition the G2 can record 1080p60 video, something I've been waiting to see a mobile device do for a long time. The video encode block onboard 8974 can do up to 120fps 1080p video or 30fps 4K video (analogous since 4k is just 4 1080p frames), LG just chose to enable the 1080p60 route since the sensor can handle it. This 60 FPS video is encoded at 30 Mbps H.264 high profile instead of the 20 Mbps for 30 FPS.
Because YouTube can't play back 60p content quite yet (nor can anywhere else online I'm aware of, the sample above is at 30 FPS) you'll have to download the two video samples and look at them side by side to gauge the difference. The change in temporal resolution is dramatic; I've been spoiled by 1080p60 from the GoPro Hero 3 Black for some time, getting this from a smartphone is a killer feature for the G2.
OIS on the G2 is noticeable, but it isn't as dramatic as it is on some other smartphone platforms. I've been trying to understand the differences in maximum deviation / accommodation angle and cutoff frequencies for the various OIS systems that LG, HTC, and Nokia have devised, and there's a fair amount of difference in performance.
To help me gauge some of the differences, I went out with my dual device mount and shot video on a few OIS platforms and current devices with EIS for comparison purposes. Because I'm simultaneously working on the Lumia 1020 review, I used that as the reference point. I walked a small circuit around the place where I normally take bench photos and recorded video, and shook the devices at the end of the walk each time.
The video really shows the differences in how much vibration each system really can damp out. What's crazy to me is how well the Lumia 925 does compared to everything else – the original goal was to compare the different OIS systems Nokia was using, but we can also gauge OIS performance across the spectrum here. The G2 can't quite damp out all the big jerky movements, but it does absolutely help when trying to do something like record a video standing still, walking around continues to be a very challenging test case.