While I'm curious to see how the Corsair Carbide 330R stacks up against alternatives like the Nanoxia Deep Silence cases and the Fractal Design Define R4, it's also worth paying attention to how it compares to the existing 300R. The 330R includes roughly the same cooling system, although it remains to be seen if the fans are identical. I suspect Corsair opted for quieter fans, but we'll see.
Ambient temperature during testing hovered between 23C and 25C.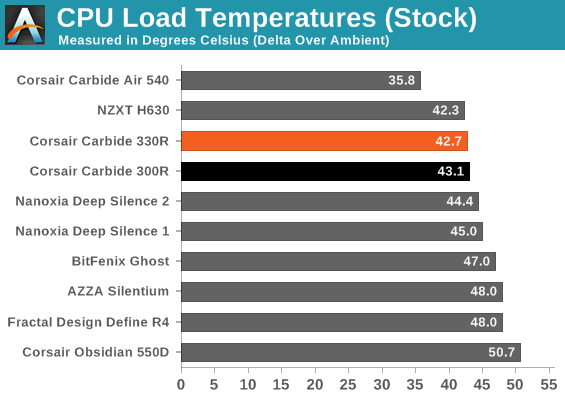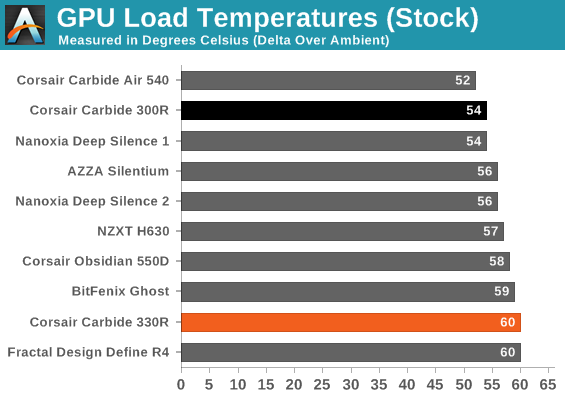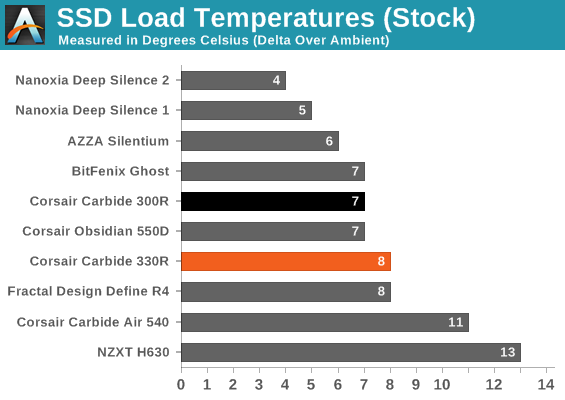 It's not unexpected that the 300R would outperform the quieter, more closed-off 330R; the CPU thermals are the only results where the 330R beats the 300R, and that's within the margin of error. The 330R does manage to post better thermals than Fractal Design's Define R4, though.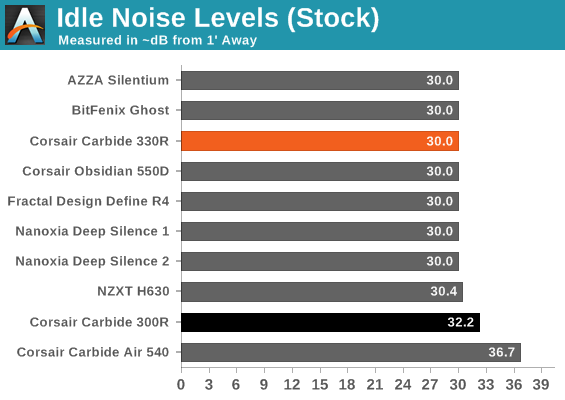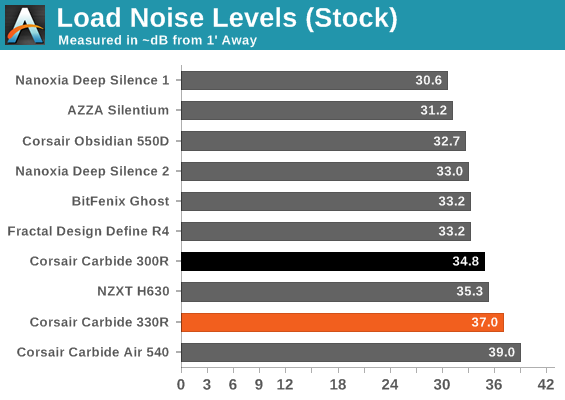 Interestingly, while the 330R is quieter at idle, the 300R is actually quieter under load. If you look at the temperature of the GTX 560 Ti, you'll see why: the 560 Ti runs much cooler in the 300R. Since graphics card fans tend to be among the biggest contributors to system noise, the hotter-running 560 Ti in the 330R is louder and overwhelms the acoustic material.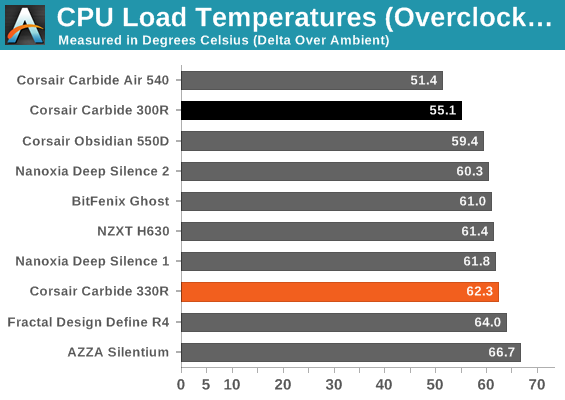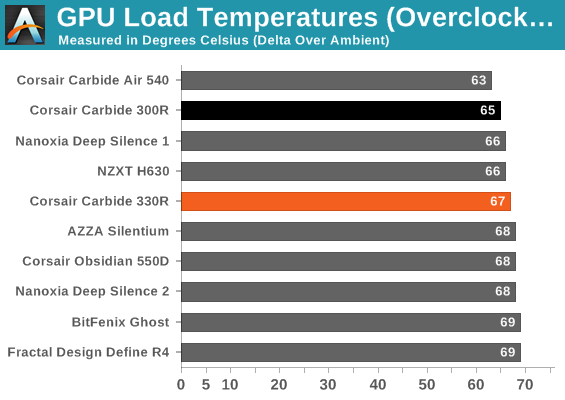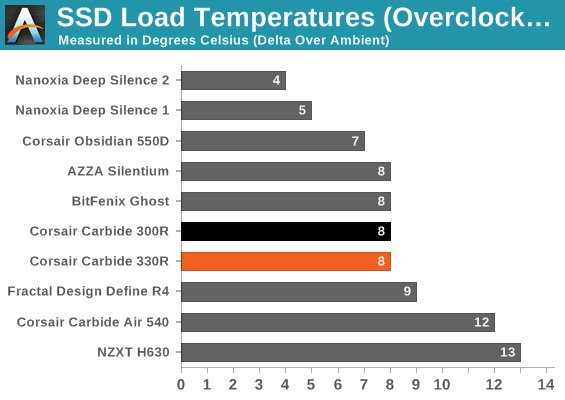 The trends largely continue with the overclocked bed. The 330R is able to consistently beat the Fractal Design Define R4 and mostly competes with the Nanoxia Deep Silence cases.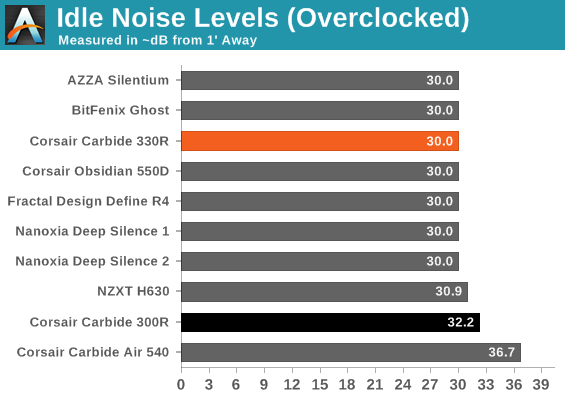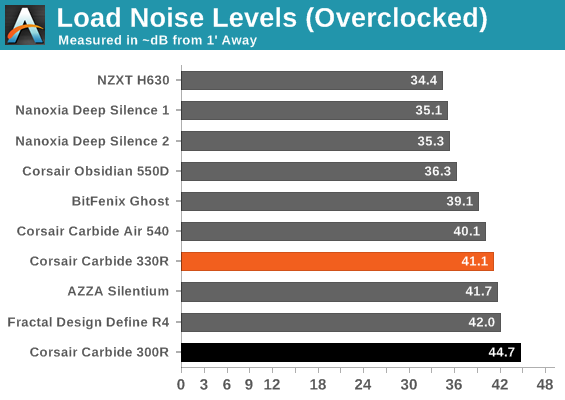 The 330R continues to beat the Fractal Design soundly, but Nanoxia's cases are much quieter while offering similar performance. Meanwhile, the 300R is essentially overwhelmed and the 330R is able to produce better acoustics under stress.
Our full fat testbed is going to seem a little unfair to a case that only has a 140mm intake and a 120mm exhaust, but it must be tested nonetheless.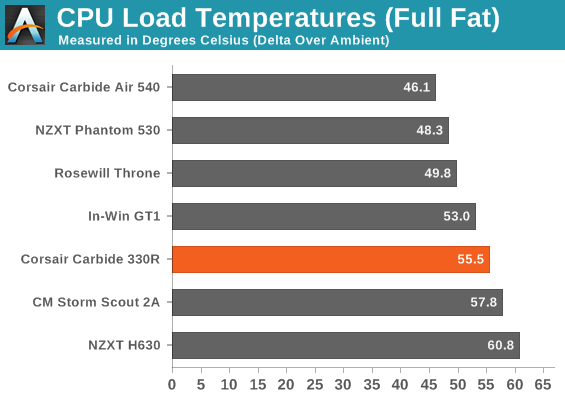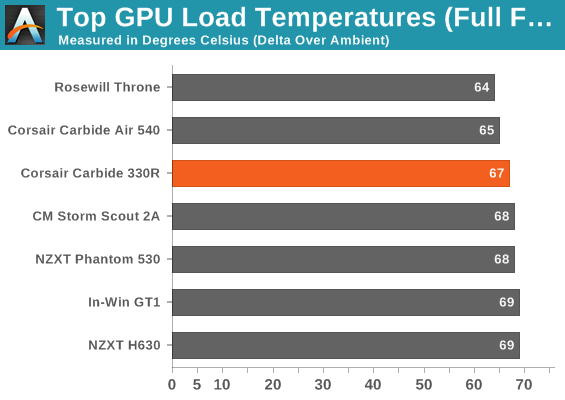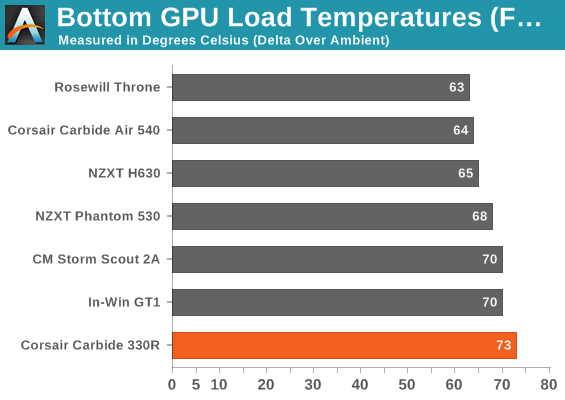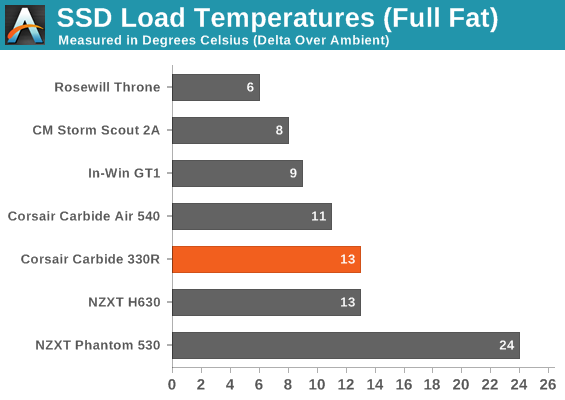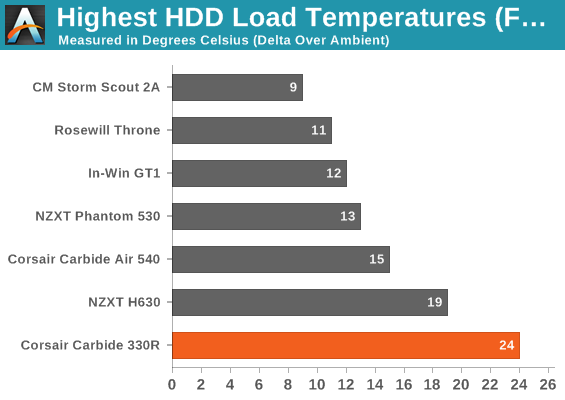 All things considered, the Carbide 330R is able to put in an acceptable showing. The hard drives and bottom GPU are cooking due to the lack of active airflow, though. This is definitely too ambitious a build for the 330R.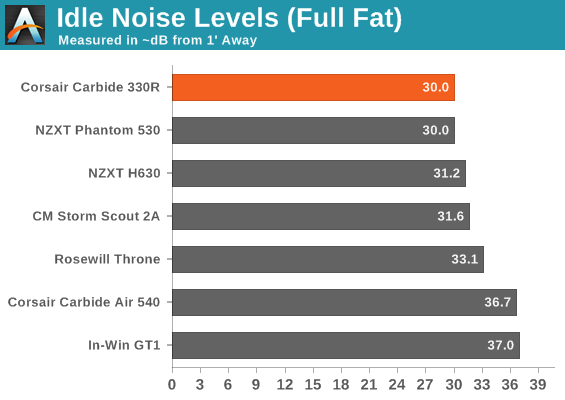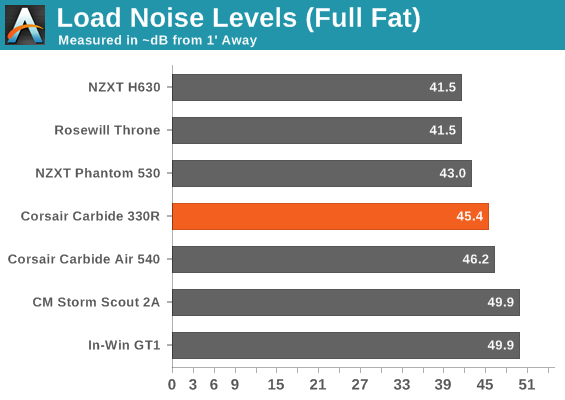 The dampening materials do a good job of keeping noise down at both idle and load, but heat does remain an issue for the 330R.