GPU Performance
By Anand Shimpi
Although there's a CPU core count difference between the MSM8960Pro and the APQ8064 Snapdragon 600 platforms we've tested, on the GPU front both use the same IP block: Adreno 320.
The max GPU frequency on the Moto X is 400MHz, compared to 450MHz for the APQ8064 Snapdragon 600 based Galaxy S 4. The difference in GPU frequency is small, and Android games typically have a large CPU bound component so it isn't totally unfeasible for the Moto X to be among the fastest Adreno 320 phones on the market.
Looking at 3DMark we see just that. The Moto X is the fastest Android phone we've tested here. The advantage has nothing to do with GPU frequency however, if we look at CPU frequency over time it's clear what's going on.
3DMark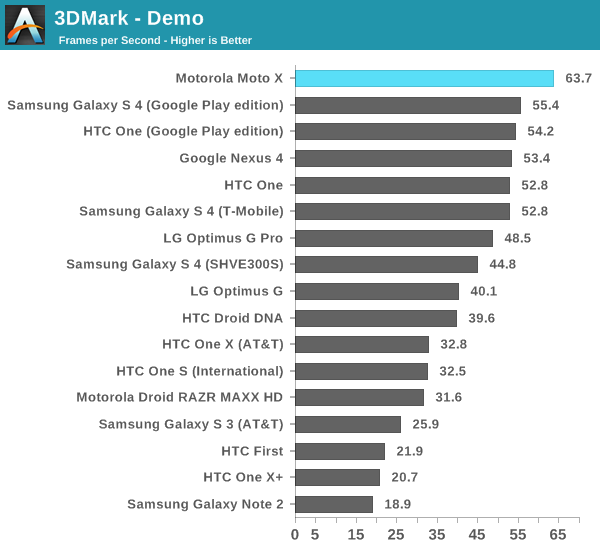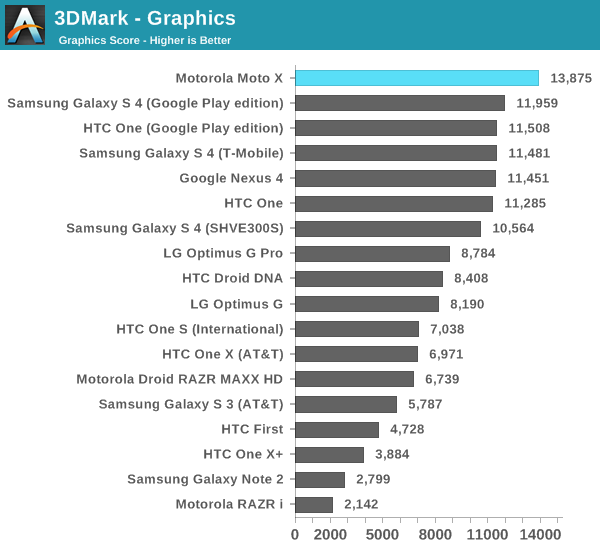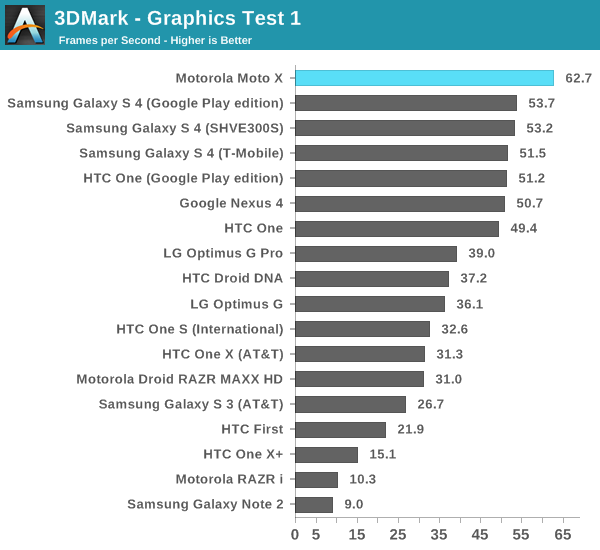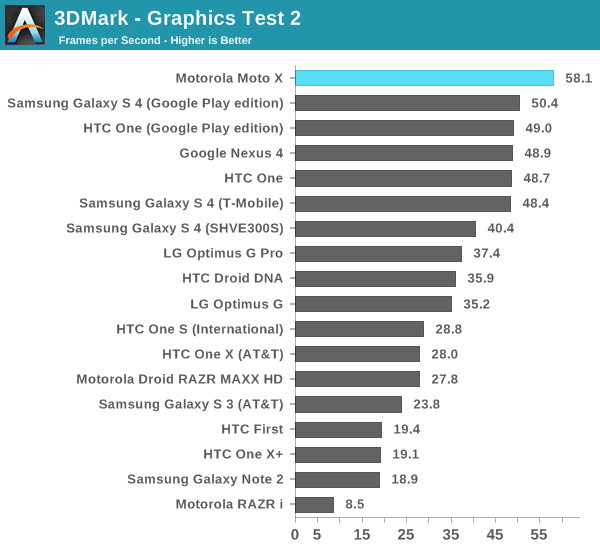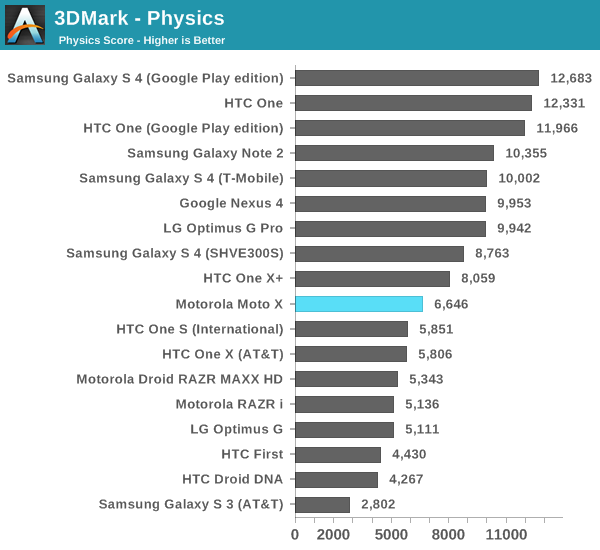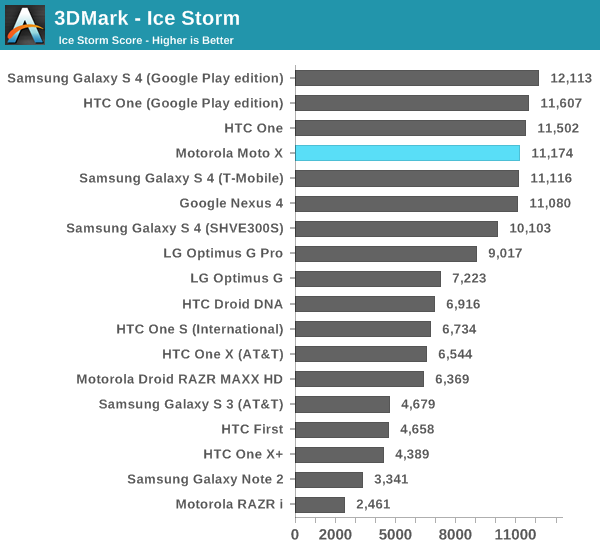 The graphs below show a full 3DMark Ice Storm run, including demo, graphics and physics tests (in that order):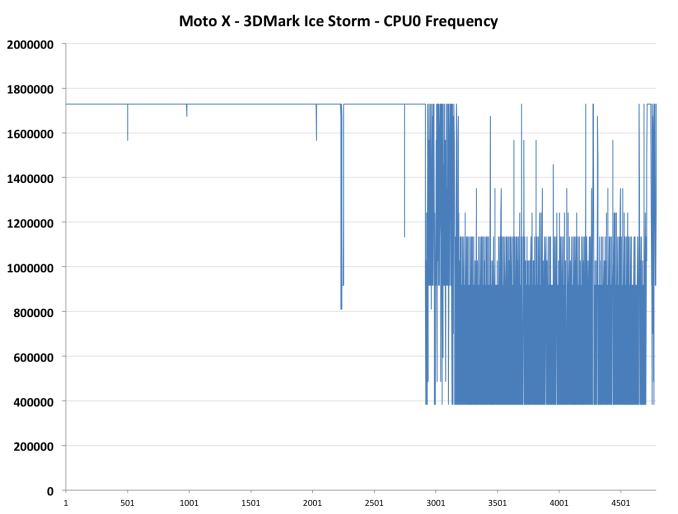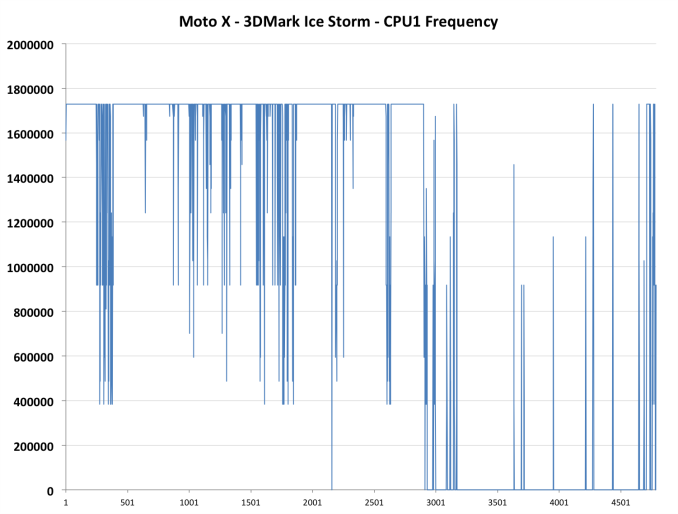 The Moto X's CPU cores are running at 1.7GHz for all of the 3D tests, and only drop down to lower frequencies during the physics test. The SGS4 by comparison has more cores, running at ~1GHz for most of the benchmark. Given the more CPU bound nature of 3DMark, the Moto X manages to pull ahead.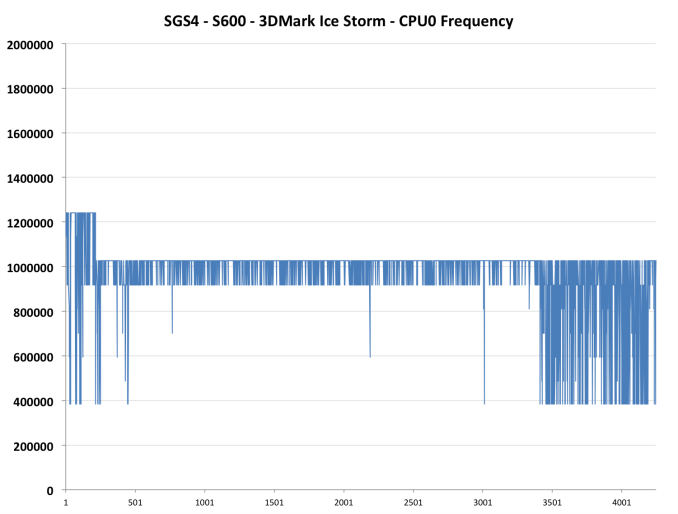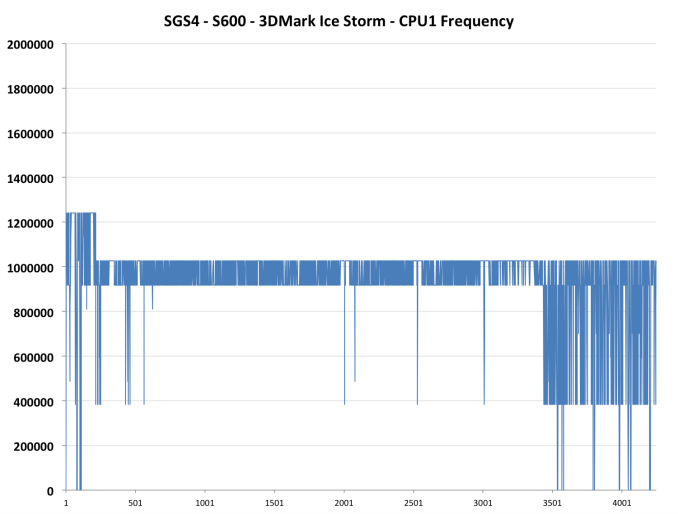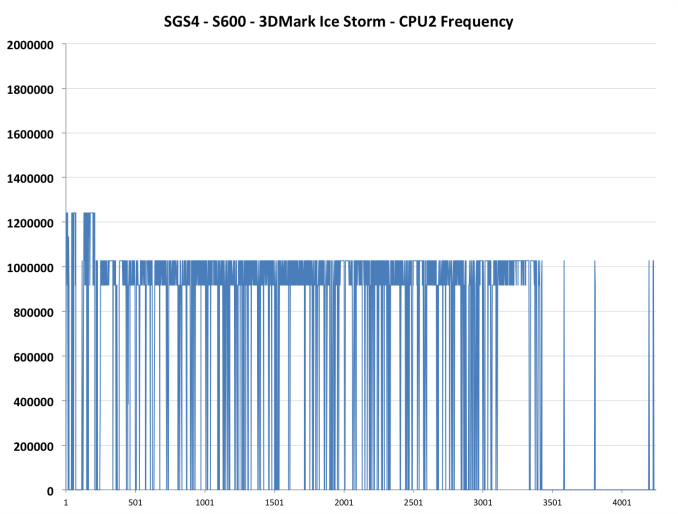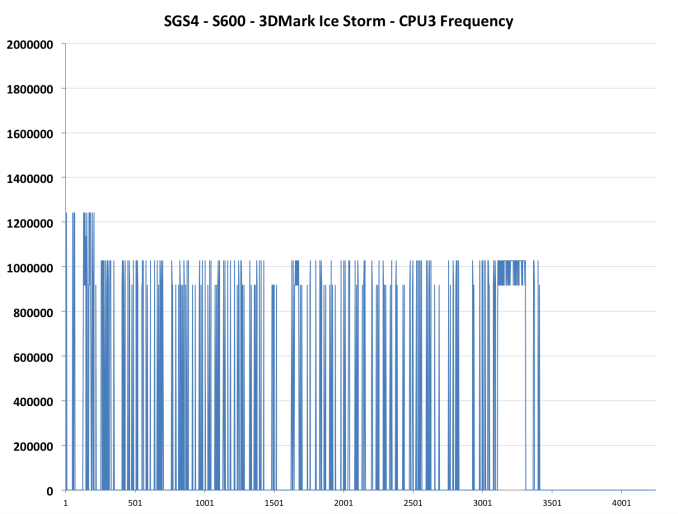 GFXBench 2.7
BaseMark X and GFXBench 2.7 on the other hand shift the workload to a more GPU bound workload, and we see the Moto X take a couple of steps back.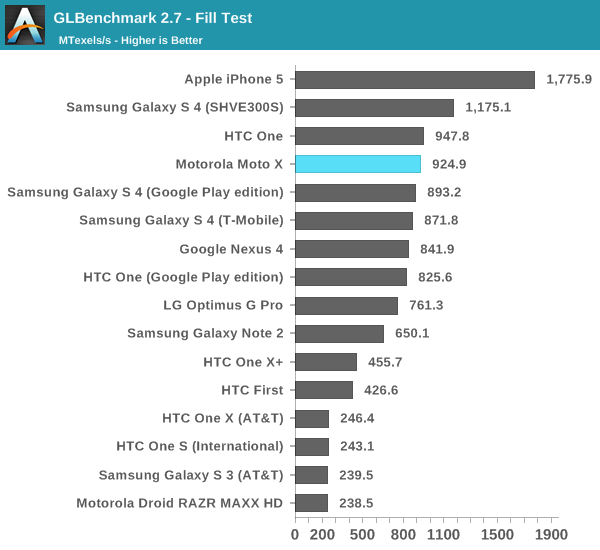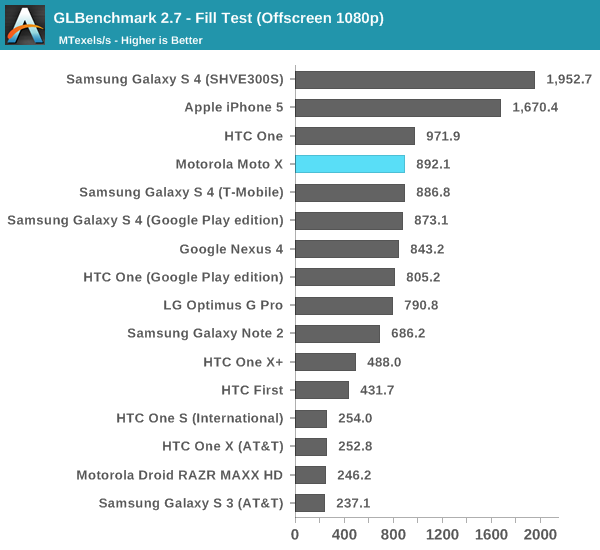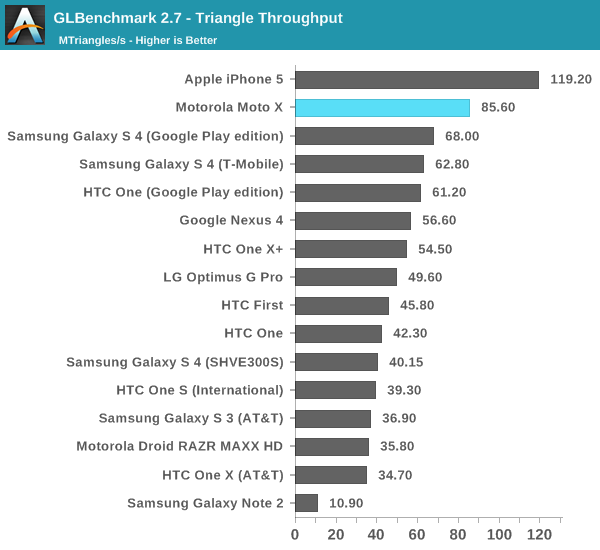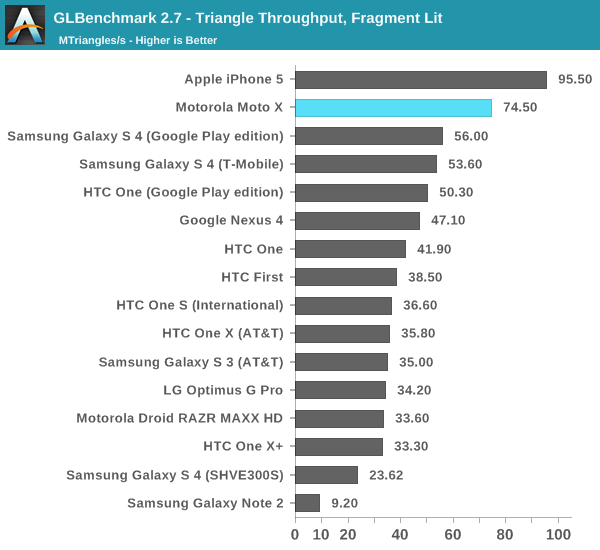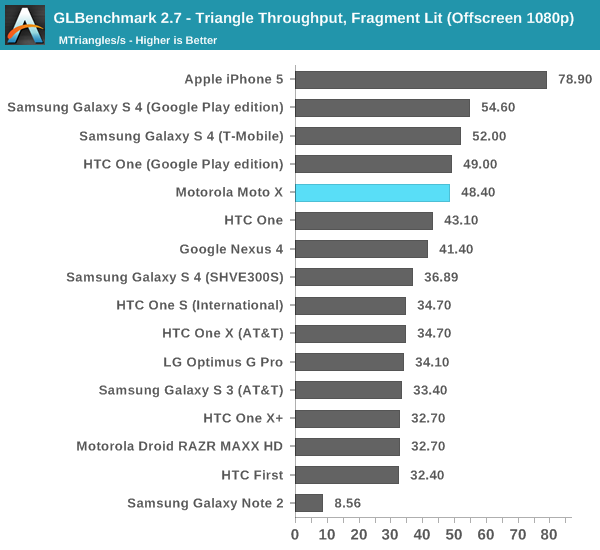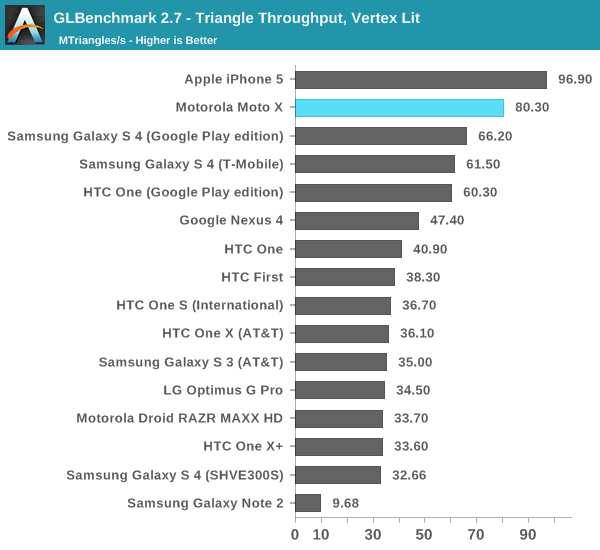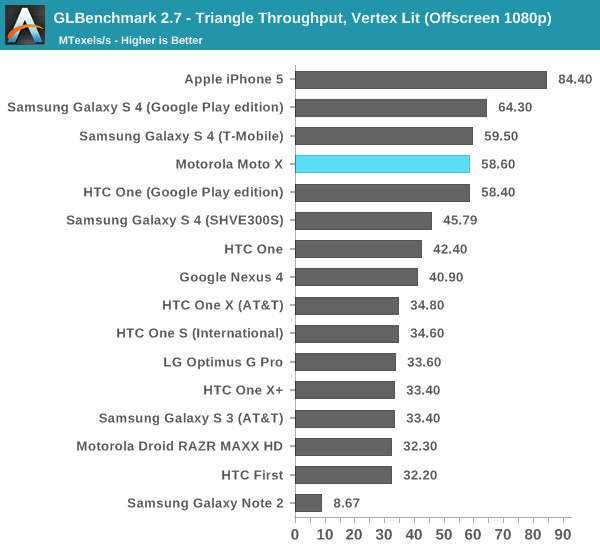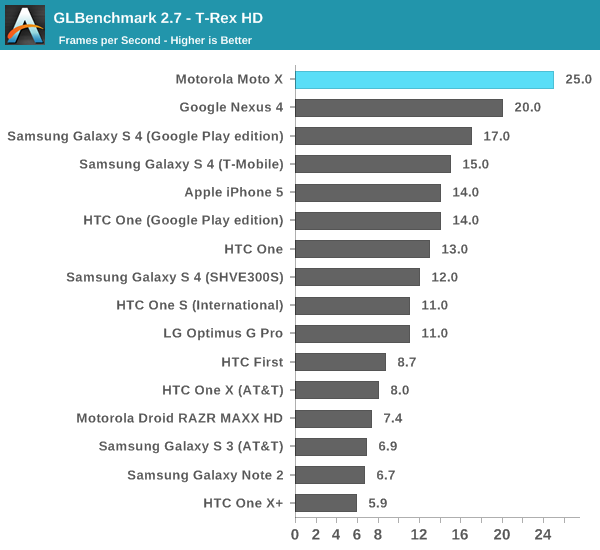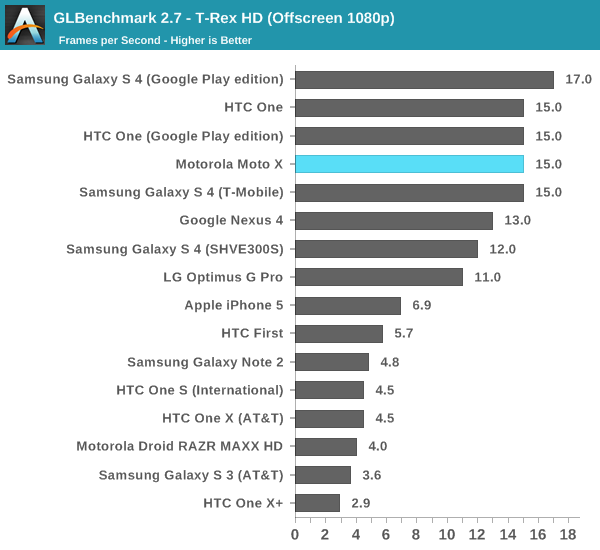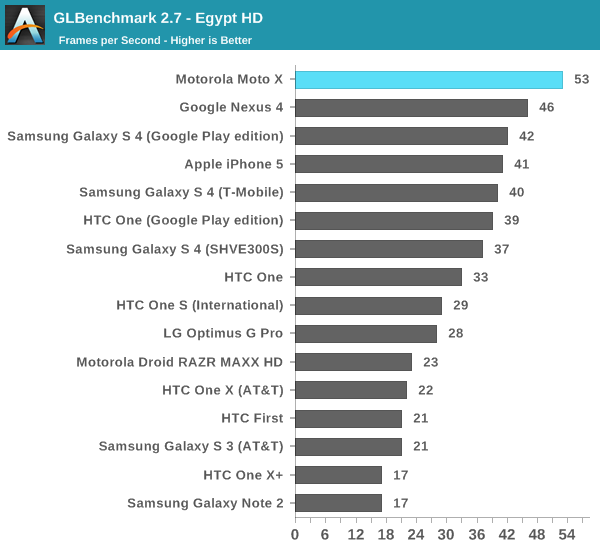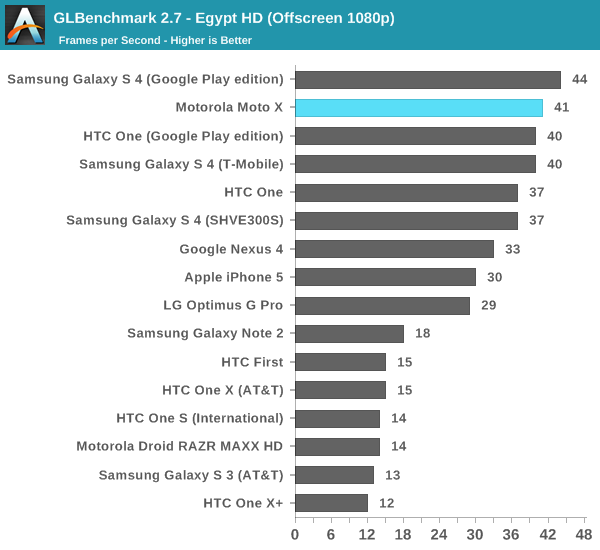 Basemark X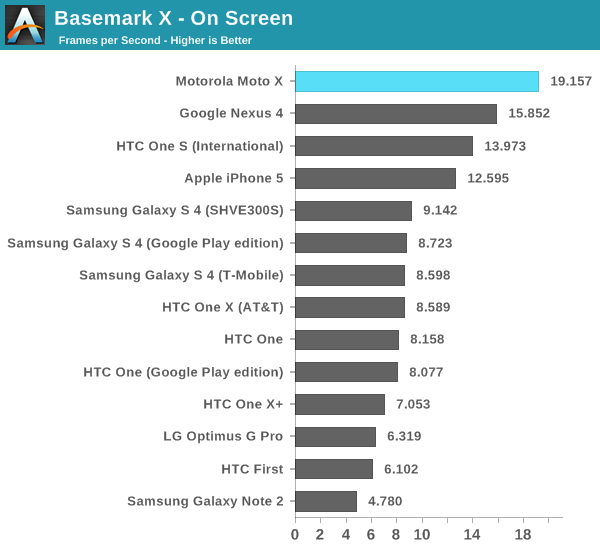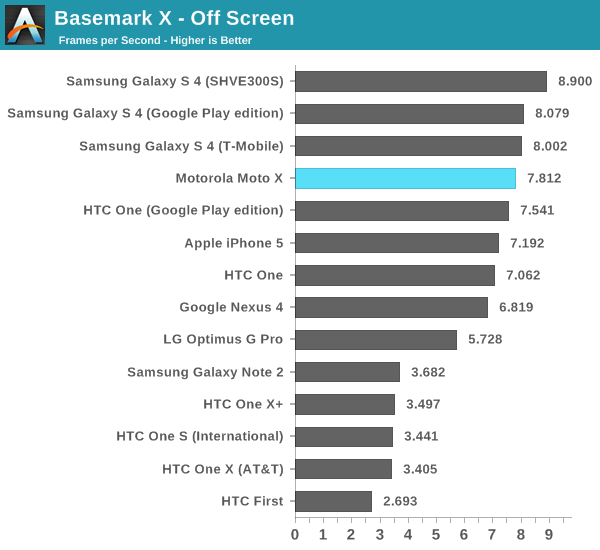 Epic Citadel
Epic Citadel and other native resolution benchmarks benefit from the 720p panel, in addition to the CPU frequency advantages.