Choice – that's really what it comes down to. If you know what AOSP stands for without having to Google it, you probably want to buy the Google Play edition of whichever phone suits you most. If you don't care or don't know (which seems unlikely if you're an AnandTech reader and made it this far), or need an operator subsidy, the skinned versions of both phones offer a user experience arguably better suited to the masses. It's really that simple. That's the advice I'm sticking to, at least.
The Google Play editions of the HTC One and SGS4 don't fundamentally alter what made the respective hardware great, nor does it help sway me one way or another on the issue of deciding which of the two is the better phone, it's just a breath of fresh air. At the same time it's an interesting way for Google to sort of refresh its devices-with-stock-Android lineup, even if neither the HTC One nor SGS4 are canonical Nexus hardware. It sounds weird, but it's awesome to see Android 4.2.x assets in 1080p on these two phones after spending so much time on the 1280x768 Nexus 4.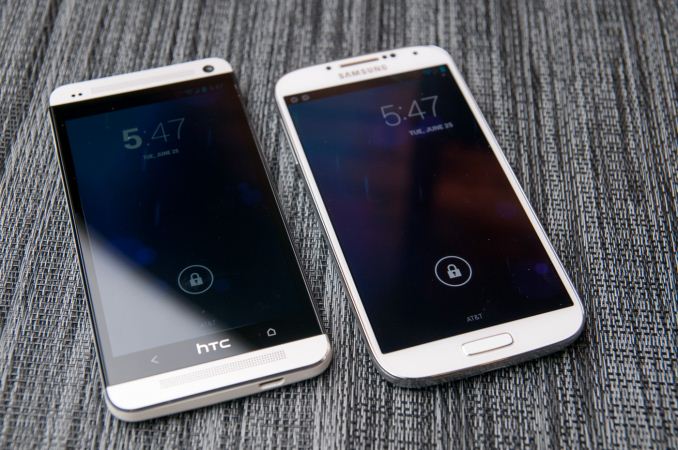 I like the idea of Google getting popular Android devices and making Google Play editions with their own version of the software atop them, as this seems like an ideal way to combine some of what the OEMs do best (hardware) with what Google does best (Android). Along those lines, I hope Google continues this with other future devices and OEMs, something they've stated they're hoping to do. I think it's easy to see this new device strategy paying off as it appeases the most vocal enthusiasts who want that pure Android option while at the same time allowing for faster access to newer hardware.
The only remaining concern is one of timing. It's a bit unfortunate to see these options come months after the release of the normal versions of each phone. HTC is mitigating some of that with the option for users to flash the GPe ROM on their Developer Edition and Factory Unlocked phones, with the option to even go back to the Sense 5 version, but those who went and got an operator subsidized handset will have to resort to alternative means.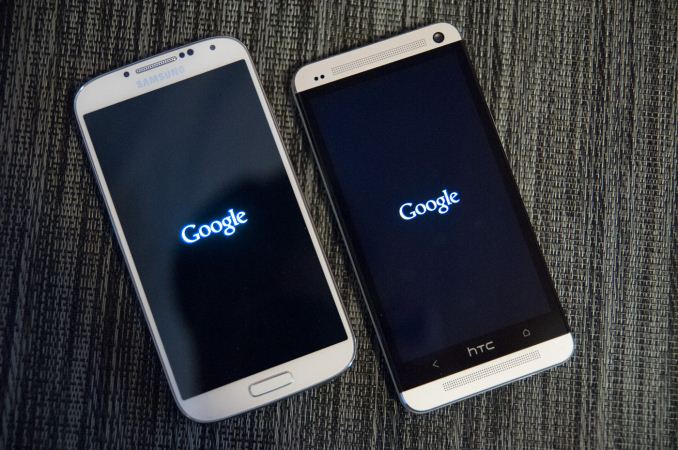 Although unadulterated Android is great, as I mentioned earlier I still can't shake that there's-something-missing feeling when using it. There's usually just more that I wind up installing and tweaking to feel at home on those devices. Even though I regularly critique OEM skins and software decisions, there's an undeniable certainty that HTC and Samsung respectively do add a lot to their software that makes things better. I ended up enjoying HTC's Sense 5 and found that it addressed a number of friction points, and even though I harp on TouchWiz a lot I do make frequent use of their notification center settings shortcuts and appreciate their camera UI. I keep going back to the Android camera UI since it remains, in a word, disappointing, and this is one of the places every OEM spends considerable time tweaking and changing things.
For now at least, shoppers and Android enthusiasts have a choice between skinned and stock, and I'm all for it.