System and Futuremark Performance
While AMD's Enduro software is apparently still a mess on Intel-based systems, I actually found my only problem with it was messing with the interface to disable the MSI GX60's Radeon HD 7970M. For the purposes of isolating the A10-5750M's performance and giving it the best chance I could, I swapped in a second memory stick from the much maligned MSI GT70 Dragon Edition I recently reviewed and then disabled the 7970M.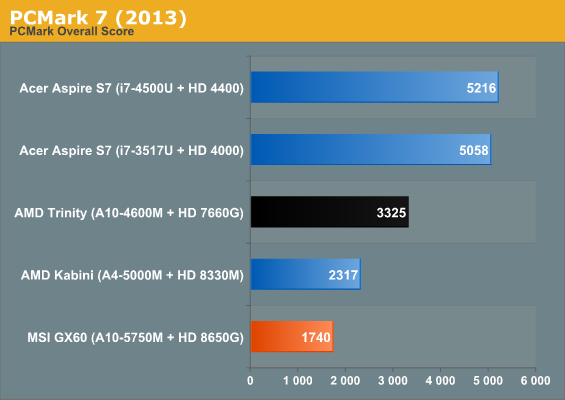 PCMark 7 is always going to respond primarily to the storage system, so the GX60's SSD takes a bath. What we want to see are scores that more directly isolate the performance properties of the A10-5750M itself.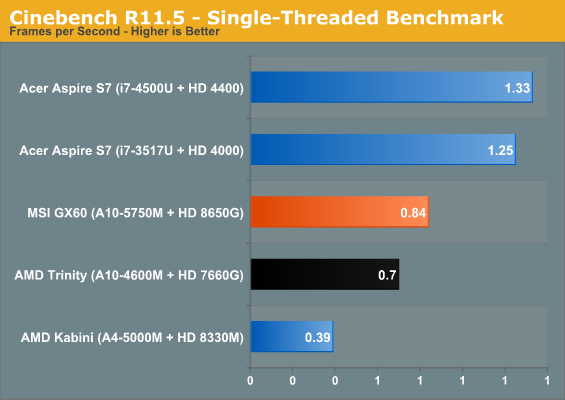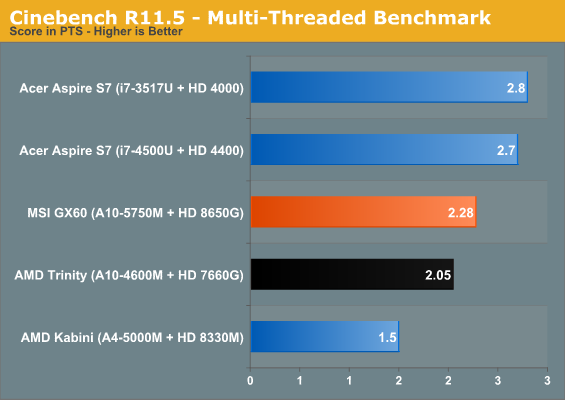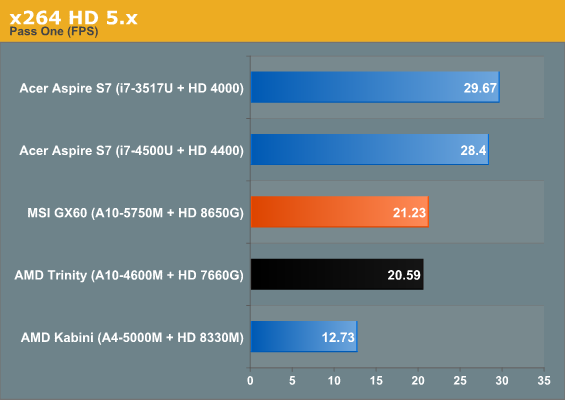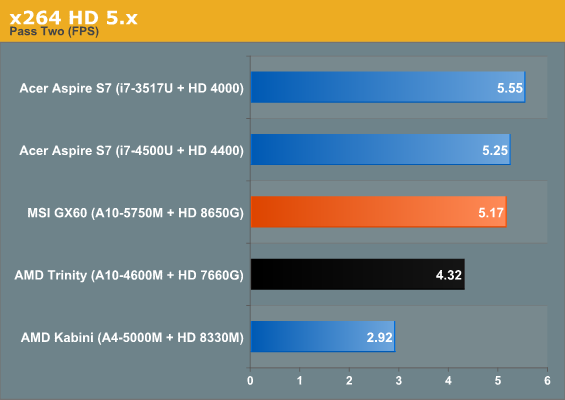 On the CPU side, we can see that Richland provides a healthy performance boost over Trinity. Only the first pass in our x264 benchmark doesn't show a notable jump, but the second pass boasts a remarkable 20% increase in performance. We're still some way from catching up to Haswell, much less Ivy Bridge, but I'll take the improvement where I can get it.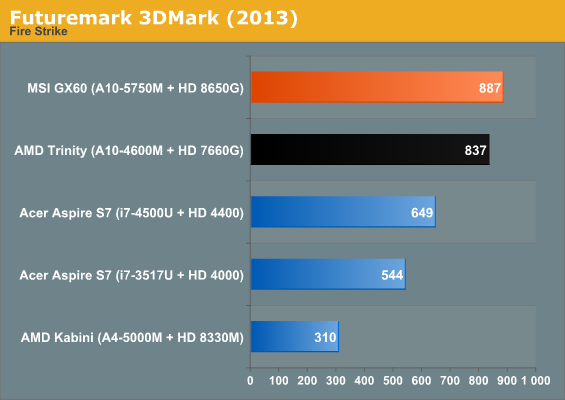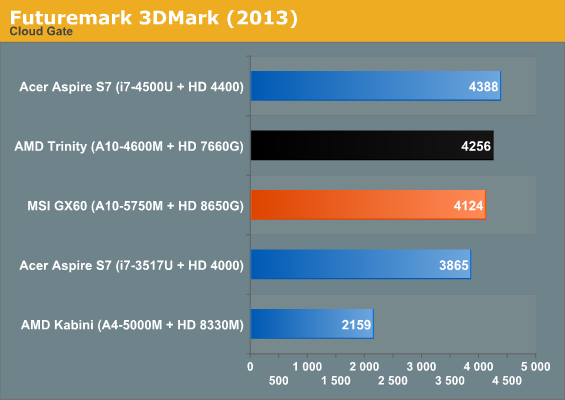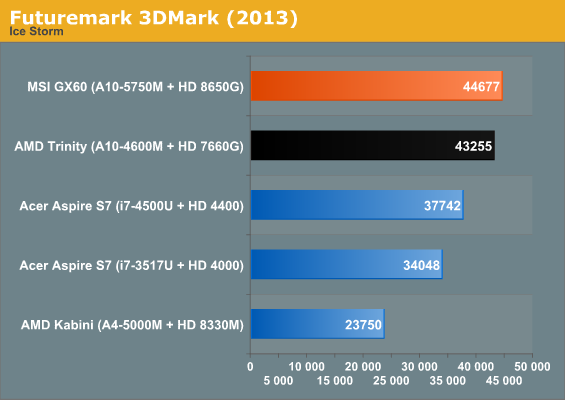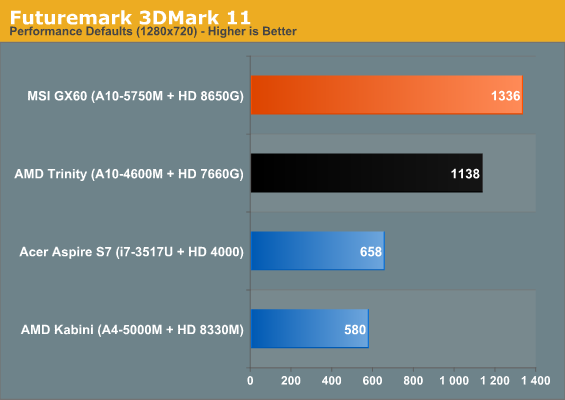 3DMark also continues to heavily favor AMD's on-die graphics, but while CPU performance got a healthy boost from Richland, the refresh doesn't move the needle on the graphics hardware nearly as much. It's generally improved apart from the odd results in the Cloud Gate test, but Richland's primary reason for being seems to be driving up CPU performance.