Low Power Server CPUs
When you read about micro servers, the spotlights are on very low power servers with Atom and ARM servers. The reality in the server market is however very different. But as you probably understand from the reasoning above, a server with an Atom CPU or ARM CPU is hardly a good solution for the homogenous webfarms.
In fact, with the exception of Seamicro, many micro servers have utterly failed in that market. Quite a few server vendors have offered dense Atom based solutions, but those solutions were poorly received. Simply cramming tens of Atom based servers in a small chassis is a pretty bad idea:
1. The single threaded performance of the Atom is even for webfarms too low
2. The power gains that you make by using lower power CPUs are negated by the cable management costs, the higher amount of PCBs and PHYs.
To sum it up: the performance per watt of those servers did not and will not thrill anyone. Seamicro, the pioneer of this niche market, was successful despite and not thanks to the Atom processor inside it's micro servers. When Seamicro offered Low Power Xeons instead of Atoms inside their Borg Cube inspired server, the demand for their products really took off.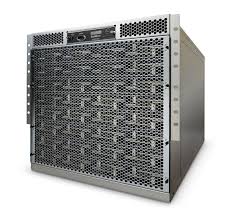 And even Calxeda, the champion of the low power servers admits that the current "ultra low power but low performance" microserver market is a small one. Calxeda has high expectations for its next generation of servers as they will be based on the more powerful Cortex A15 and A57 CPUs.
Seamicro and Calxeda succeeded where others fails as they understood that an optimized PCB and network fabric was necessary to make the concept of micro server work. Seamicro reduced the serverboard to its bare minimum ("credit card size"), turned unnecessary features off and connected all I/O via a high performance 3D torus interconnect.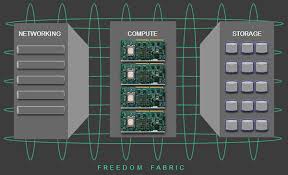 Calxeda integrated several servers on one PCB and connected them together with a 2D torus network fabric. The result was a low power draw per server, not just per CPU. Once you add a CPU with good enough single threaded performance, things get very interesting.