Consumers looking to fill their SOHO / consumer NAS units with hard drives haven't had too many choices. Western Digital recognized early on that the dwindling HDD sales in the PC arena had to be made up for in the fast growing NAS segment. Towards this, they introduced the WD Red series (in 1TB, 2TB and 3TB capacities) last July. Today, Seagate is responding with their aptly named NAS HDD lineup. Just like the WD Red, these HDDs are targeted towards 1- to 5-bay NAS units. WD terms their firmware secret sauce as NASWare and Seagate's is NASWorks. NASWorks supports customized error recovery controls (TLER in other words), power management and vibration tolerance.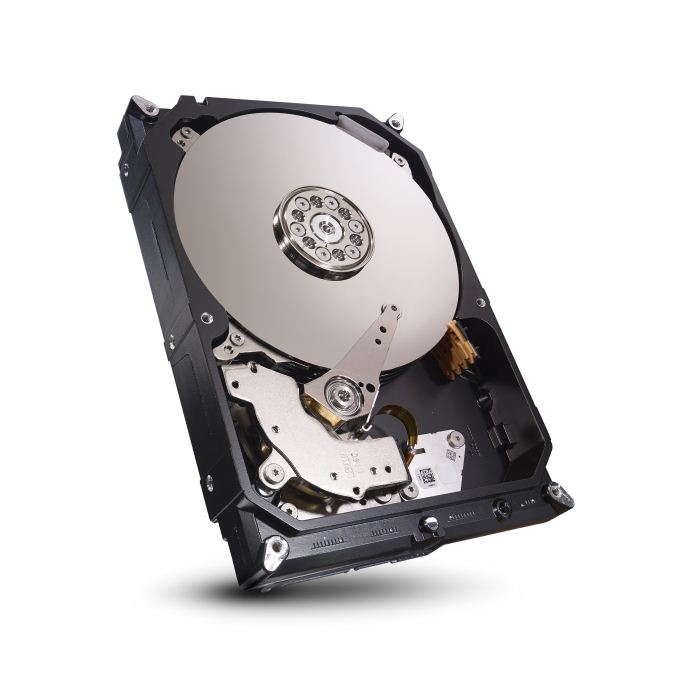 TLER helps to ensure that drives don't get dropped from the NAS and send the array into a rebuild phase. Seagate also claims that the firmware has an optimal balance for sequential and random performance.
Seagate does have a lead over WD in the capacity department. While the WD Red currently tops out at 3TB, Seagate's NAS HDD comes in 2 TB, 3 TB and 4 TB flavors. Seagate hasn't provided any information on the number of platters or spindle speed. Power consumption numbers are available, though. Average operating power is 4.3W for the 2TB model and 4.8W for the 3 TB and 4 TB ones.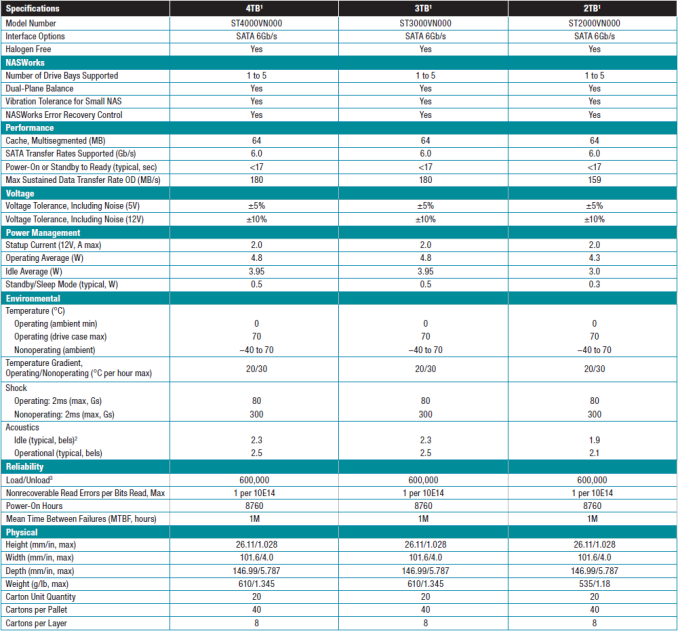 Pricing is set at $126, $168 and $229 for the 2TB, 3TB and 4TB models respectively.
Update: Seagate has released an extensive product manual here. The 3TB and 4TB models have four platters each, while the 2TB model has two. The drives have a 3-year warranty.
Source: Seagate