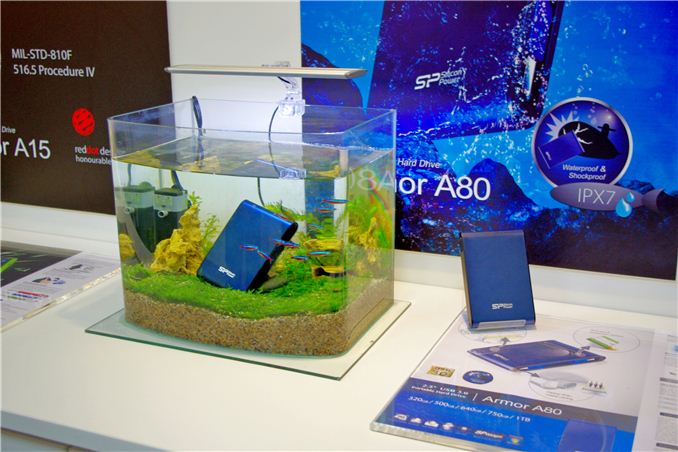 Silicon Power are currently a brand dealing with memory and flash storage, but on visiting their offices as part of our Computex 2013 activities they had a couple of external hard-drives up for show with eyes set on penetrating the US market.
First up is the Armor A80 waterproof external drive, which was aptly showcased in a tank of water (above). The drive features an all-aluminum chassis, and is rated IPX7, meaning the device is rated for total immersion up to 1m for 30 minutes and users should assume a reasonable level of solid particle protection.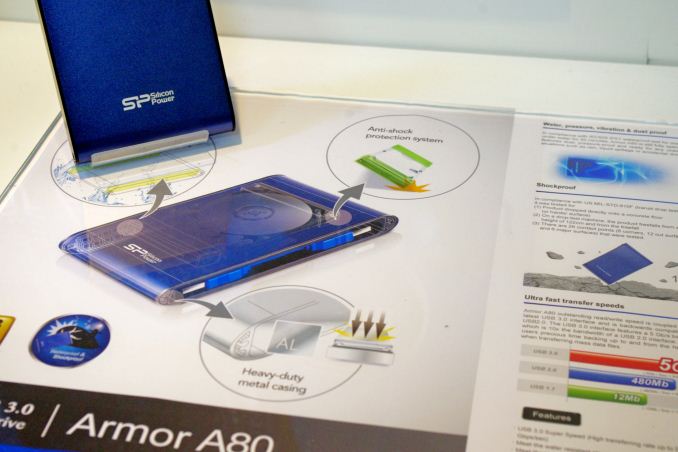 Silicon Power will be advertising the portable hard-drive as water, pressure, vibration and shock proof in compliance with US MIL-STD-810F standard (freefall from 122cm on all contact points). The drive connects via USB 3.0, and will be sold in capacities up to 1TB.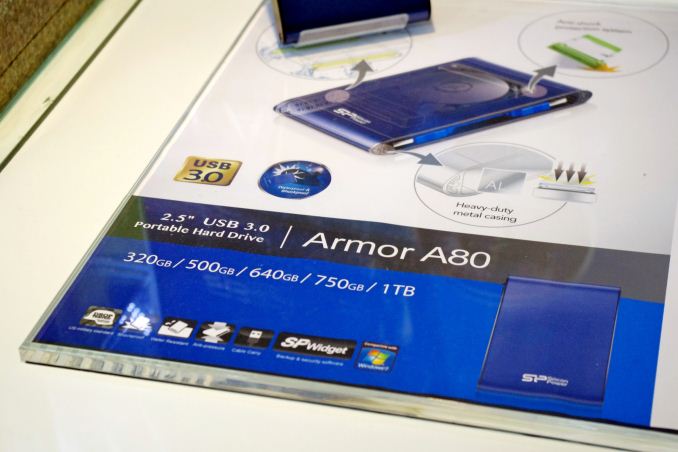 Next was the Armor A15, A more rugged version of the A80 designed for dusty regions. The standard USB 3.0 connector is actually not appropriate for such a purpose, and the A15 uses a proprietary connector to get around this issue.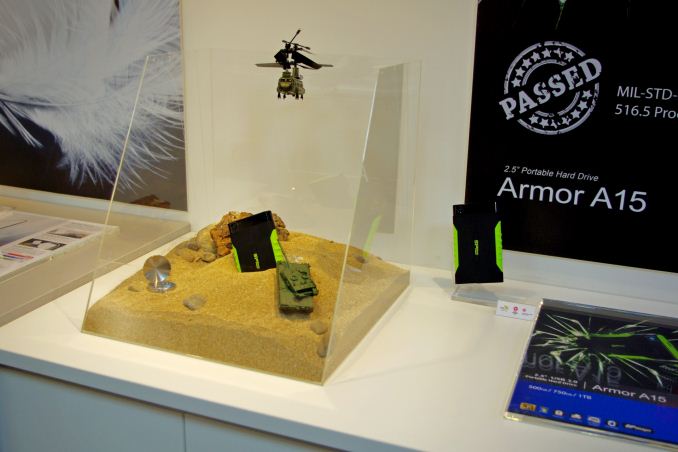 No word on pricing or release date for the US as of yet.