Network Streaming Performance - Netflix and YouTube
The move from Windows 7 to Windows 8 as our platform of choice for HTPCs has made Silverlight unnecessary. The Netflix app on Windows 8 supports high definition streams (up to a bit rate of 3.85 Mbps for all ISPs, more if the ISP is Super HD enabled) as well as 5.1-channel Dolby Digital Plus audio on selected titles.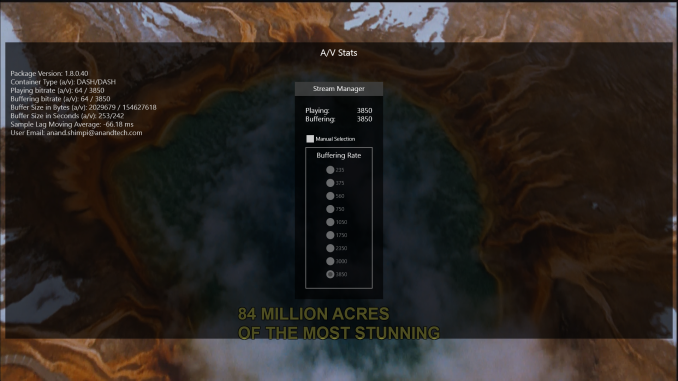 It is not immediately evident whether GPU acceleration is available or not from the OSD messages. However, GPU-Z reported an average GPU utilization of 12% throughout the time that the Netflix app was playing back video. The average power consumption is around 28 W.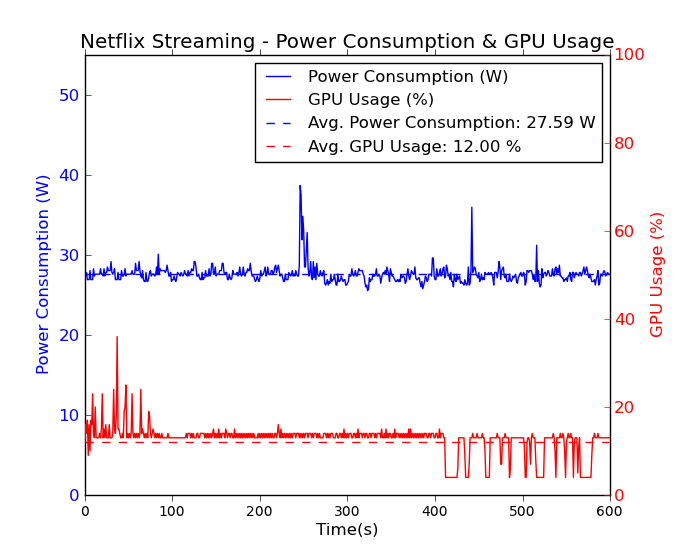 Unlike Silverlight, Adobe Flash continues to maintain some relevance right now. YouTube continues to use Adobe Flash to serve FLV (at SD resolutions) and MP4 (at both SD and HD resolutions) streams. YouTube's debug OSD indicates whether hardware acceleration is being used or not.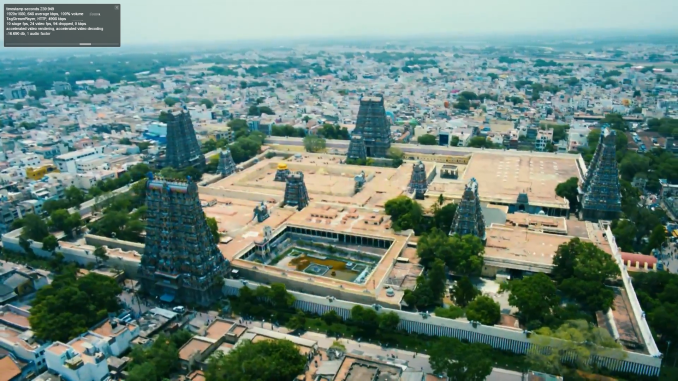 Windows 8 has plenty of YouTube apps. We chose the Megatube YouTube Player / Downloader which allows for stream selection. For our power measurement experiments, we chose the 1080p MP4 stream.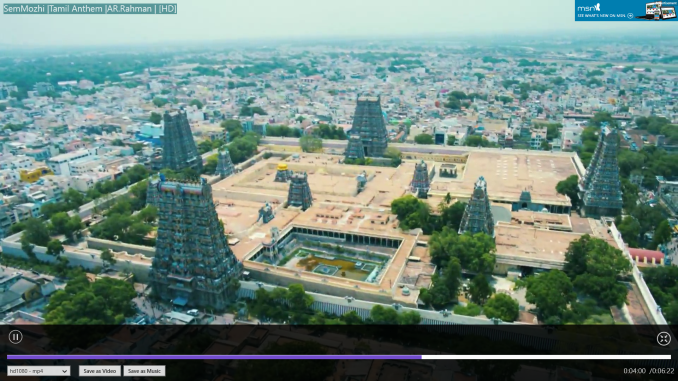 However, we can't be sure whether hardware acceleration is being used with the app, as there is no debug OSD. However, a look at the power consumption numbers reveal that both approaches consume less than 30 W on an average. The difference in the caching of the stream is also visible in this graph, with the Flash approach preferring to download data in bursts while the app prefers to download the whole stream as quickly as possible. Streaming was done over Wi-Fi.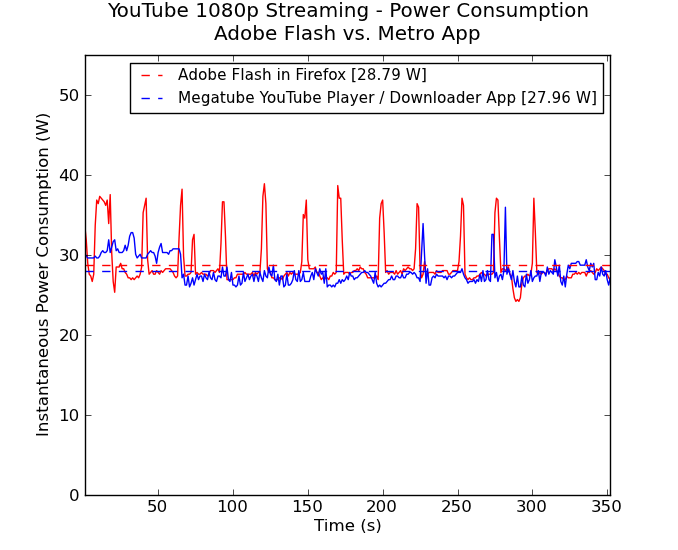 Comparing these numbers with what was obtained using the i3-3225 in a passive build shows that the Haswell build manages to be more efficient even when active cooling (with one big Antec Skeleton chassis fan and a CPU fan) is employed.
On the image quality front, Haswell doesn't seem to change anything here vs. Ivy Bridge. Performance was acceptable before, and it continues to be so here. The big difference is really the additional power savings.