Refresh Rate Handling - 23.976 Hz Works!
Readers following our HTPC reviews know by now that Intel's 23 Hz issue was left unresolved in Ivy Bridge. It is definitely better than the Clarkdale days, as users no longer get 24 Hz when setting the display refresh rate to 23 Hz (23.976 Hz intended). However, the accuracy is not enough to prevent a frame drop every 4 minutes or so (the 23 Hz setting results in a display refresh rate of 23.972 Hz in Ivy Bridge). One of the first things I checked after building the Haswell HTPC was the 23 Hz setting. The good news is that the display refresh rate accuracy is excellent.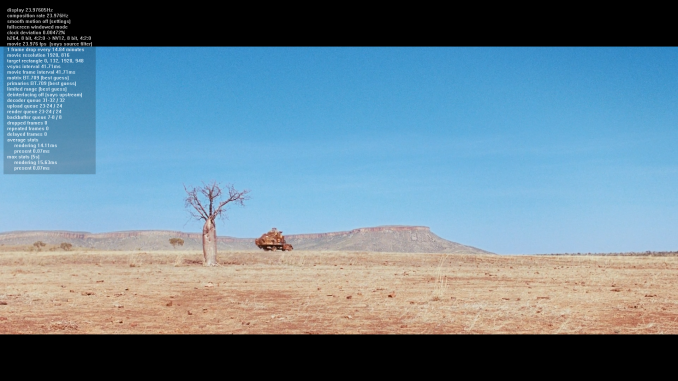 Even better news is that the set of display refresh rates obtained with the Haswell system is more accurate than anything I had obtained before with AMD or NVIDIA cards. The gallery below presents some of the other refresh rates that we tested out. madVR reports frame drops / repeats only once every 6 hours or more in the quiescent state.
Unfortunately, Intel still doesn't provide a way to easily configure custom resolutions (in fact, the latest driver release seems to have removed that option completely. Update: A reader pointed out that the feature is still available as CustomModeApp.exe in the drivers folder, but long time users still miss access to it from the main control panel). I know for a fact that my Sony display (KDL46EX720) does support 25 Hz and 50 Hz refresh rates, but Intel doesn't allow those to be configured. We are willing to cut Intel some slack this time around because they have finally resolved a bug that was reported way back in 2008.