Final Words
SanDisk's Extreme II is an amazingly consistent performer. Joining the ranks of Seagate's SSD 600 and Corsair's Neutron, the Extreme II offers a balance of good peak performance and performance consistency. The former is important with any high end product, while the latter is important for any SSD where the user wants to use as much of the drive's capacity as possible. SanDisk picked a very good balance of IO consistency and peak performance, resulting in the best scores we've ever seen in our new storage benchmark for 2013 (a test that happens to greatly value drives with good worst case scenario performance). As a flagship drive, SanDisk also ships the Extreme II with a nice 5 year warranty.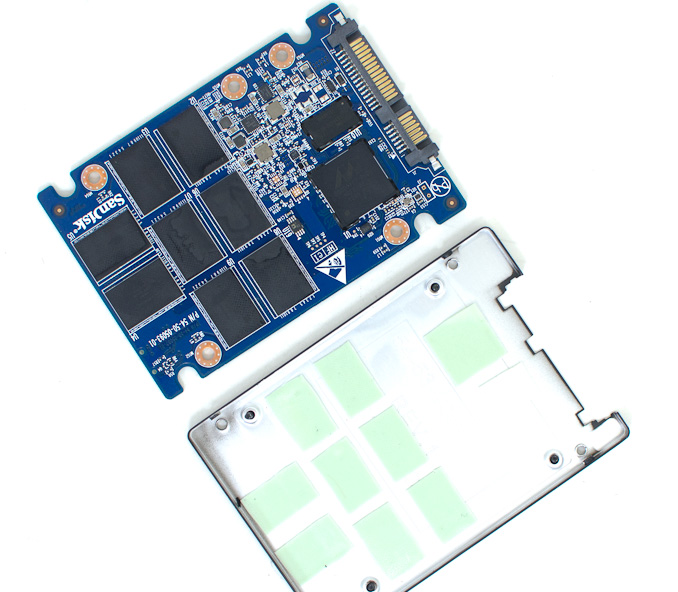 The Extreme II is an above average performer when it comes to power consumption. Samsung's SSD 840 Pro still holds the title as having the lowest HIPM+DIPM slumber power but the Extreme II isn't power hungry enough to be a problem for mobile users. Power consumption under load is fine as well.
The only complaint I really have about the Extreme II is the lack of encryption/eDrive support. If you don't care about running with encryption enabled however, there's really nothing wrong with SanDisk's Extreme II. It's honestly my favorite client SSD on the market today. What I'm particularly excited about is the potential for all of the work SanDisk has put into the Extreme II's firmware to spill over into its OEM drives as well.
Assuming there are no strange compatibility issues or firmware problems that develop, the Extreme II will likely become one of my most recommended SSDs. Far too often I have to supply the caveat of "make sure you don't fill the drive!" whenever I recommend an SSD. With great worst case performance and good IO consistency in that state, I can recommend SanDisk's Extreme II without any stipulations which I greatly appreciate.