The Seagate 600/600 Pro
Both the Seagate 600 and 600 Pro are 2.5" SATA drives. Their enclosures are completely screw-less, which makes getting in a bit of a pain but it's not impossible. The 600 is available in 7mm and 5mm thicknesses, the latter is something we've only recently seen with Western Digital's UltraSlim drive announcement. The 600 Pro is only available in a 7mm form factor.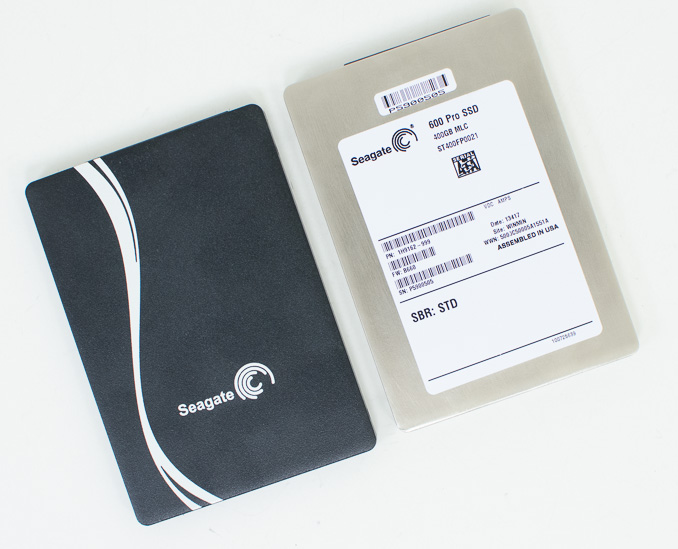 Seagate 600 (left) vs. Seagate 600 Pro (right)
All 600/600 Pro designs that I've seen thus far use single-sided PCBs and 8 NAND devices. Seagate simply varies the number of NAND die per package to hit various capacity points.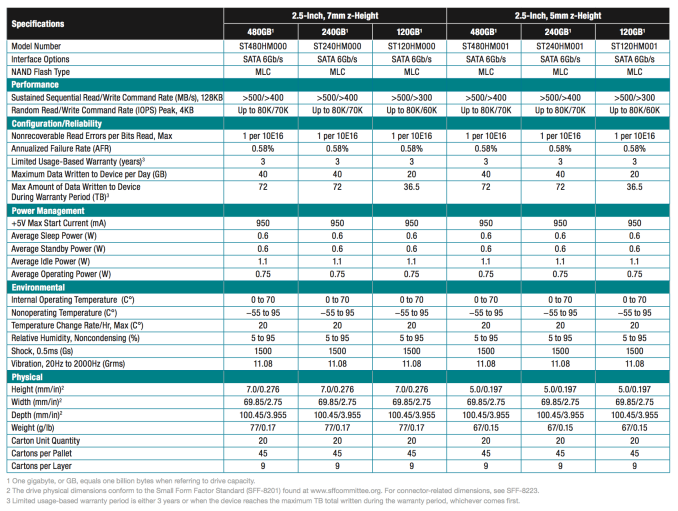 Seagate 600
The Seagate 600 is available in 120GB, 240GB and 480GB capacities using 128GB, 256GB and 512GB of NAND, respectively. All of those drives have 8 NAND devices, and 2, 4 and 8 19nm NAND die per package, respectively.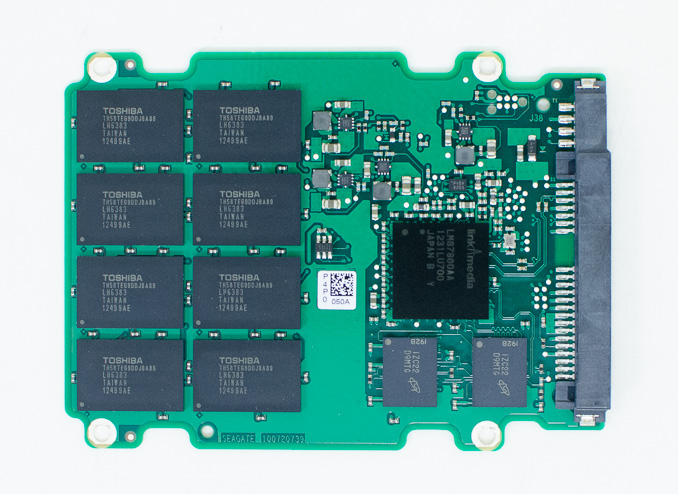 480GB Seagate 600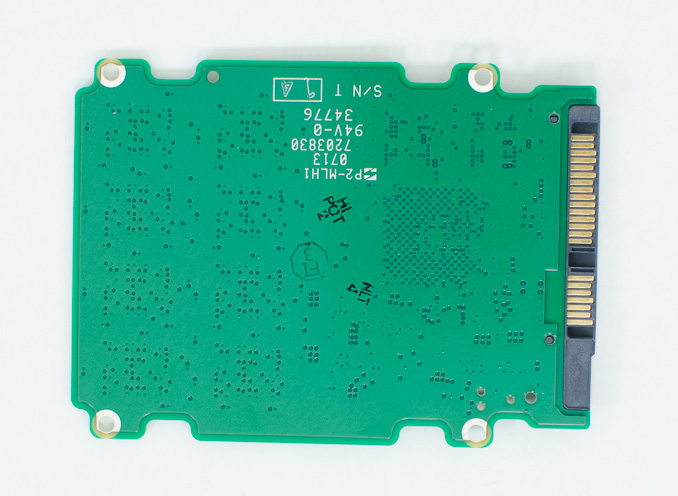 480GB Seagate 600 (back)
The 600 Pro is available in the same capacities, but adds 100GB, 200GB and 400GB versions as well. The 200/400GB 600 Pros have 128/256/512GB of NAND, but are over provisioned to give the controller more spare area to work with. I like the idea of setting aside more spare area for the Pro drive, but the fact that not all 600 Pros are configured this way is bound to be confusing to customers.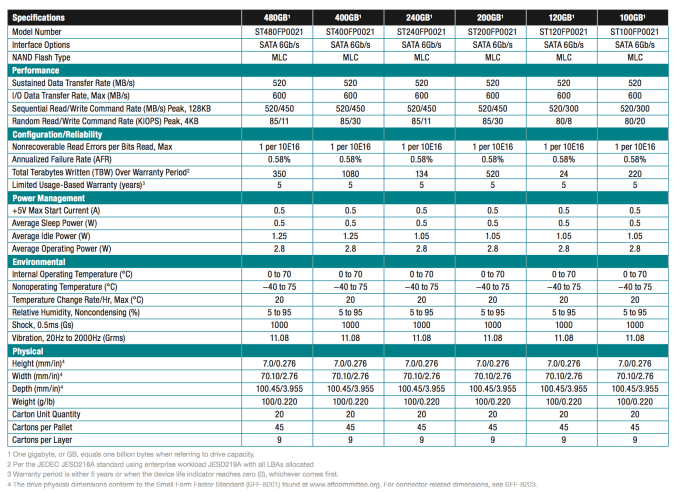 Seagate 600 Pro
Other than the availability of heavily over provisioned drives, the 600 Pro also separates itself from the client-focused Seagate 600 by including an array of capacitors for power loss protection. In the event of unexpected power loss Seagate expects the 600 Pro will be able to commit all data received by the LM8780 controller to NAND.
The 600 carries a 3 year warranty and is rated for up to 40GB of writes per day throughout that warranty period (the 120GB model is rated for 20GB of writes per day). The 600 Pro uses better binned NAND and boasts higher endurance over the course of its longer 5 year warranty. As is typically the case with SSDs, endurance tends not to be an issue for client usage - in the enterprise whether or not you can get by with the 600 or need the 600 Pro really depends on your workload.
Seagate isn't announcing pricing other than to say that the 600/600 Pro will be priced inline with competing drives.